Dear Friends,
We are going to discuss about the importance of keywords and a tool for it….Of course a free tool. For sure you need to understand about the keywords if you are running a website.
Customers won't automatically come to your website "Things will not happen we need to make it happen". Keywords play very important role in your website traffic. So it will be helpful to know and understand the importance of keywords, what are the types and which is the best etc…
What Is A Keyword?
---
First we need to know what is a keyword? Keywords are the words which plays the vital role or key role to bring traffic to your website. Keywords are the frequently keyed words in search engines. Online customers key some words more frequently for getting their information in the search engines.
Based on the keywords, search engines find the relative content pages and provide the customers as result of their searches. Based on the results customers visit the link and once they find the page related to their search they will take your service or product.
Types of Keywords
---
There are two types of keywords
Broad Keywords
Example….Laptop (More broad)
Long tail keywords
Example….Apple laptop models with prices (More specific)
Importance of Keywords.
---
90% online users search for information on search engines to fulfill their needs.
When coming to keywords you need to understand 2 important things.
Traffic – Number of people do the searches
Competition – Number of websites with the related content towards the keywords
Through keywords or with the help of keywords….Search engine and customer identifies your website.
What Type of Keyword To Use?
---
It's always good to go with the Long tail keywords rather going with the broad keywords because
broad keywords will have high number of searches with high competition. So it's advisable to go
with long tailed keywords with "High number of searches but less competition".
5 W's
---
Why?
When?
What?
Where?
Whom?
I would suggest you to be in the seat of customers, think what is your customers need and their
expectation so that you can find the formula for success by providing the customer need and
fulfilling their expectation. So ask these 5 w's and it will be helpful to improve your content.
Address the problem, provide the solution, tell them the benefits these are the important things you need to keep in mind while writing a blog post. It's all about helping your readers and finally you can ask them to take action i.e call to action.
Keywords are important but stay away in doing or writing an article full of keywords Google or other search engines don't like it. Don't do keyword stuffing in your blog posts, most people will try to increase the keyword density by stuffing more keywords. But you will be penalized by search engines so don't do that let it be natural.
Also I would personally advice don't fully focus on keywords in the initial stages of your content writing and going forward gradually you will learn it. Keep in mind adding more value to your blog post is the key instead of adding more keywords.
Keyword Tool
---
There are many free keyword tools available online. With the help of keyword tool you can find
the searches made that is traffic, also other related keywords and its competition etc. You can read my detailed Jaaxy Review HERE.
Here is the free keyword tool I RECOMMEND
It's the most advanced tool and it will be really helpful in your keyword searches….
If you are interested in building your free website you can click HERE. To know more about blogging ideas click HERE.
Update
---
The great news is Jaaxy keyword research tool is included in the premium membership of Wealthy affiliate. When I got this update I was jumping because I know the worth of Jaaxy. Its like icing on the cake! This one of the thing I like about Wealthy Affiliate they are keep on adding more value to their premium membership.
Final Thoughts
---
For any blogger it is very important to know the importance of keyword and free keyword tools available to improve their online business. Hope this post gave you some insights on both. By implementing what you learned for sure you can see good results on your online business. Wishing you great success!
If you are interested in building your online career and want earn money online below details will help you.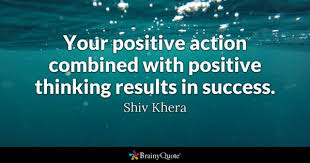 Take Action – Learn how to turn your passion into an online business. Learn how to build your own website and how to earn from it. Learn how to be your own boss by blogging. Learn from the great community with like-minded people helping, teaching and guiding each other for success. Learn affiliate marketing and many ways to earn online.
To learn and earn online all you need to do is take action (By Joining) and follow the training. Do remember…
"Success is a learnable skill. You can learn to succeed at anything." — T. Harv Eker
If you want to earn money online I would strongly recommend Wealthy Affiliate which is my number one recommendation and you can read my wealthy affiliate review HERE
If you would like to join me, you can register here to create your free starter membership. This is where I network with others and offer my help each and every day to people like yourself.
If you would like to join me within Wealthy Affiliate, you can register here to create your free starter membership. This is where I network with others and offer my help each and every day to people like yourself (For few countries free starter membership is not available)

Please share your thoughts on the things I discussed here…
If you have any doubts and queries on the topics I discussed here, not to worry I am here to help you, please feel free to contact me at paul@beyourownbossbyblogging.com or leave your comment here and I will be happy to help you.
Your Friend,
Paul