About Paul
---
I am Paul since 2008 I am trying to make money online with different programs. Tried many programs, lost money, lost effort wasted my time and gained experience. The reason I am still online is that I discovered a genuine way to earn online and a genuine program which helped me to become a full-time blogger.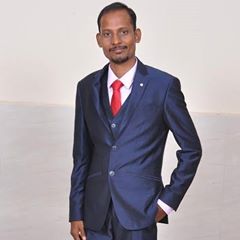 Investment
---
I invested money and tried a lot of things but things went wrong I don't want to discuss that in detail. I realized to make money online everyone showing the path but all are not genuine and not everyone can follow and succeed. Nearly I spent $4000 in my business nothing worked although I was putting a lot of efforts.
No Investment
---
Then I decided making money online without investment so that I won't lose any money but to be honest although I worked for more than 8 hours I am not able to make 1 dollar per day (PTC, Captcha typing, Email reading etc) but the urge within to succeed online never stopped.
Search Continued
---
There is no free lunch in this world…
I know people make their living online and for many people, online income is their bread and butter, not only that I read many articles and online success stories.
For many, online is the main source of income and if they can do it why can't I ???? Dear Friend if they can do it why can't you???? If they can do it why can't we????
"Never say no and never give up," I told to myself because I know one thing "A Winner is just a loser who tried one more time".
Why Online???
---
I asked this often to myself, the answer is
I want to be my own boss and establish my own empire.
Potential of online, vast growth and developing online market.
Financial freedom.
Since I failed many times and I know the pain and actually what it is, so wanted to help as many I can.
Search Ends
---
In 2015 I came across a website but because of my past bad experiences I have taken a lot of time to do my research and i am surprised to see it's reviews and reputations of all I am convinced and wanted to give a try, Dear friend… "Final try and my last try" I said to myself and in 2016 November I started my final journey for my online success and things are never the same I can say happily "Finally i got Wealthy Affiliate".
If you have doubts about whether you can achieve success online you can read my post…Is making money online a NIGHTMARE?
If you would like to join me within Wealthy Affiliate, you can register here to create your free starter membership. This is where I network with others and offer my help each and every day to people like yourself. (For few countries free starter membership is not available)
What will you get from this Site???
---
How to be your own boss by blogging
Genuine money making ideas
Motivation, coaching and the right direction
100% Genuine information
Again I am Paul. Feel free to contact me at paul@beyourownbossbyblogging.com or drop me a comment below if you have any queries, I will be glad to help you. (Here is my link to my Profile).
Wishing you Great online success,
Your Friend,
Paul