Dear Friends,
A lot of people use to ask me what are the "Ways To Make Money From A Website"….. So I thought of writing about it. So I am going to show you 3 important ways you can generate income by having a website.
Before getting into the subject I want you to understand two things…..
What is your website all about?
What type of customers visits your website?
What customers expecting from your website?
What Is your Website All About?
---
The answer to this question is simple… Your website is all about your Niche or Interest… For Example – My website is about being your own boss by blogging that is making money online.
What Type Of Customers Visit Your Website?
---
So customers interested in your niche will visit your website… In my case people interested in making money online visit my website.
What Customers Will Expect From Your Website?
---
Obviously, they will be looking for valuable information related to your niche or what is your website is about. In my case, people visiting my website will look for the information like
Is that really possible to make money online?
Is my website having valuable information on making money online?
Blogging ideas
Building website
Different ways they can make money online
Motivation and trust, since there are 100's of fakes etc
Not only the valuable information and to move forward… they will be expecting what you offer them. For example, if your website is about reducing weight after reading the valuable information they will be looking for the products you recommend. In my case, my customers will be looking for the right guidance and will be expecting how I am going to make them succeed online. So by understanding these basics, you can build a Great website.
So coming to the ways in which you can earn money from your website…
Affiliate Marketing Programs
---
You might have heard about affiliate programs for whom not aware of it…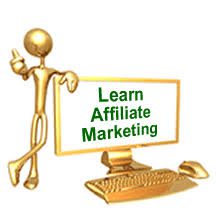 What Is Affiliate Marketing Programs?
To make it very simple … You are running a website and you are writing valuable information related to your niche/interest and promoting products related to your niche. So you promote those products from a Web merchant you sign up with them and they give you an affiliate link for that product, and you paste that link on your website. So whenever a customer visits your website and read your information and happy to go with the product you recommend they will click on the link and go to the merchant website and but that product, that web merchant will provide you with a commission.
Few Of The Affiliate Marketing Programs
Amazon
Clickbank
Commission Junction
ShareaSale
Ebay etc
So by placing the affiliate links and promoting the products on your website you can earn money.
Google AdSense
---
Google AdSense program is another way you can earn money with your website (You need to have your own domain to apply for Google AdSense. Don't have your own website not to worry building a website is very easy to  READ IT HERE)… For those who are not sure what is Google AdSense… It's placing Google banners or ads on your website and when a customer from your website click on any of those banners and visit that ad you will earn money but for that, you need to apply for Google Adsense program but personally, I will advise you not to apply for it initially when your website is brand new. The right time will be when you are getting good traffic so that you can earn money as another source of income.
I am not going deep I am just explaining to you the basics and I will be writing an article about Google AdSense covering it completely.
Also, there are several programs like Google AdSense… They are…
Media.net
Kontera.com
Infolinks.com
Chitika.com
Creating Your Own Product
---
As a newbie, I won't recommend you to do this…But this will give you a good income…To make it simple while you keep building your website, start learning, and earning…You will get a lot of knowledge and you can write an ebook or training about making money online and you can generate money through it…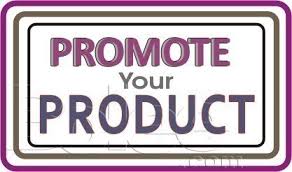 In the initial part, first focus on Affiliate programs and the next step is on Google AdSense…
Friends, there are a lot of ways you can earn, these are the few and I will gradually walk you through those things not to worry.
If you are interested in building your free website you can click HERE. To know more about blogging ideas click HERE.
Final Thoughts
---
Hope this post gave you some insights on the ways to make money from your website. There are many ways to monetize your website I have shared the basic and easy ways to earn money from your website.
If you are interested in building your online career and want to earn money online below details will help you.
My Earnings
---
Often people ask me is it really possible to earn $100+ in a single day. The answer is YES! My Highest Per Day Earning is $175 In Affiliate Marketing. See the proofs below.

Looking for the latest one?
Back To Back Earnings Within A Few Hours…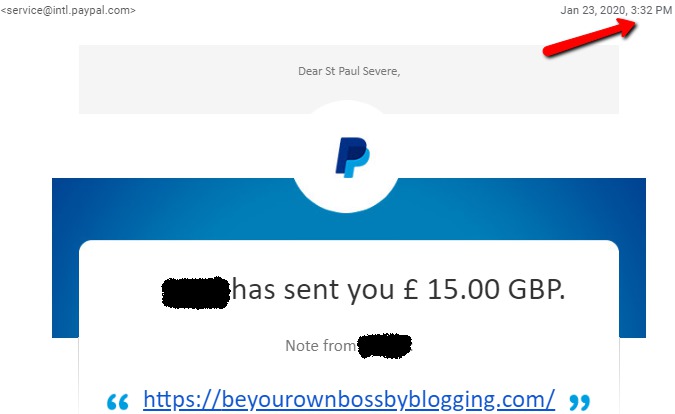 Within a few hours another payout…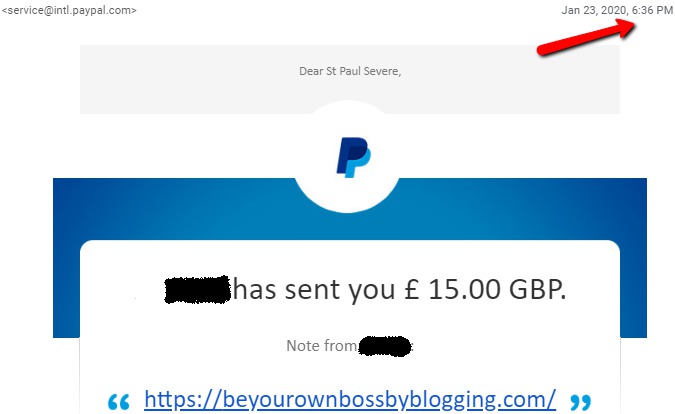 What about recurring income every month?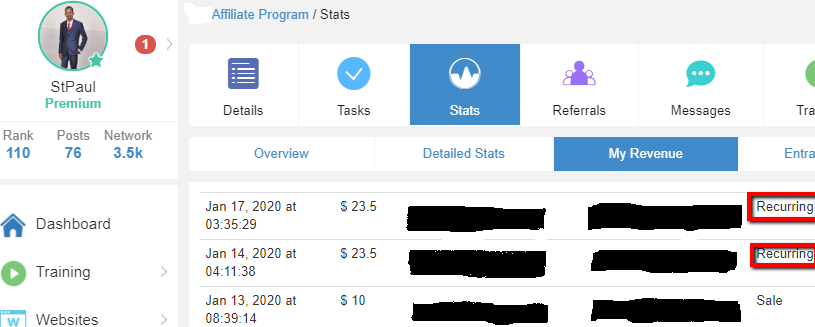 How I Make Money Online? 
---
"Success Is A Learnable Skill. You Can Learn To Succeed At Anything." — T. Harv Eker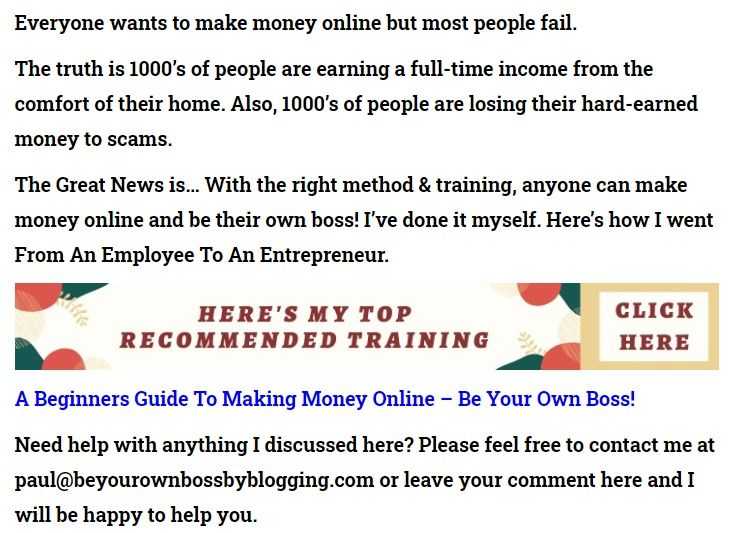 "Affiliate Marketing Has Made Businesses Millions & Ordinary People Millionaires." – Bo Bennett
Are You Interested To Find Out How I Turned From An Employee To An Entrepreneur?

Your Friend,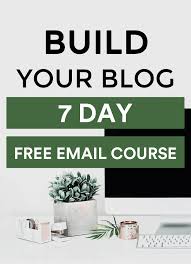 Sign Up To My FREE Make Money Online Email Course…
Learn To Turn Your Passion Into Profits!
Learn To Turn Your Interest Into Income!