Dear Friend,
Here I am going to discuss about blogging ideas and you can learn more about how to build your own blogging empire step by step, so keep visiting to get new insights.
What Is Blogging?
---
A blog is a frequently updated online personal journal or diary. Blogging is the way of sharing your passion with the world, writing about a specific topic on your website at regular intervals or keep updating it with useful information.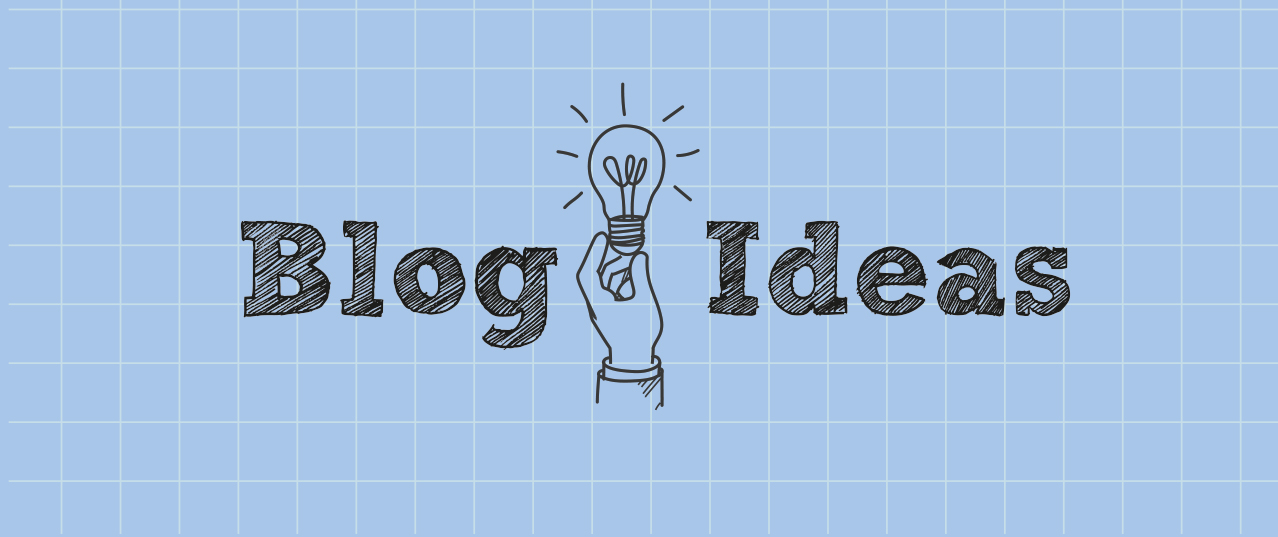 What Is The Difference Between A Blog And Website?
---
The main difference is the content i.e compared to websites the blogs content is updated regularly. Often blogs covers a wide and in-depth study on the related topic. Frequently crawled by search engines. Blogs are actually weblogs —where the content is stored in a chronological fashion (much like a diary), new content goes on top. A website, on the other hand, houses content that is hierarchically connected.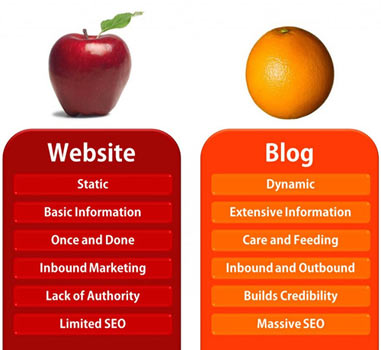 To Whom Blogging Is For?
---
Of course, it's to you. To those who want to be there own boss, who want some additional income, who want to establish their full-time career online by starting it part time or full time, who want to learn and earn online. To make it simple, it's for everyone.
Choosing Your Interest/Niche
---
Before creating a blog you need to know what is your blog is all about? What you are going to write about or share? for that I would suggest you to identify, what you are passionate about, to make it even simple and help you, ask yourself in what you spend a lot of your time without getting bored, the thing which makes you happy, the thing in which you want to learn more, that can be your niche.
The expert at anything once was a beginner.
Niche Selection
---
Need a hand on your Niche selection just go through the below question and write your answers in a piece of paper and you will find your niche.
What things do you like and enjoy doing?
How do you spend your free time?
What are your hobbies?
What are your favorite topics to talk about?
What topics do you think you have knowledge (Basic is fine)?
What is the one topic you could go on about for hours if your friends or family let you?
If you could do one thing the rest of your life regardless of salary, what would you do?
By answering the above questions you can get an idea what is your Niche/interest.
List Of Niches You Can Select
---
Don't worry I will give you some topics to choose your niche so that you can get an idea and it will help you because anything can be your niche as far as it's going to be useful to others.
Academics
---
Adult Education
Brain & Learning
Campus Life
Colleges & Universities
Curriculum
Education Reform
Elementary Education
History
Home Schooling
Homework Help
Librarians
Literature
Mathematics
Multicultural
Reference
Research
Scholarships/Loans
Special Education
Vocational
Animals
---
Animal Rights
Breeding
Pets
Species
Research
Arts & Entertainment
---
Acting
Anime
Architecture
Artists
Books
Comics
Creative Writing
Dance
Games
Movies
Photography
Performance Art
Poetry
Radio
Television
Trends
Visual Arts
Blog Resources
---
Advertising/Monetization
Development/Coding
Plugins
Templates
Tutorials
Writing
Business 
---
Career & Jobs
CEOs
Copywriting
Design
Entrepreneurship
Home Business
Human Resources
Marketing
Outsourcing
Project Management
Public Relations
Reference
Research
Sales
Small Business
Training
Unemployment
Communications/Personality
---
Advice
Debate
Humor
Multimedia
Photo Blog
Podcasting
Video Blogging
Computers 
---
Hardware & Software
Privacy
Security
Tutorials
Crafts
---
Crochet
Beading
Ethnic Crafts
Fabric Arts
Glass Arts
Home Decorating
Jewelry Making
Kids Crafts
Knitting
Leather Work
Mosaic
Needlework
Paper Crafts
Pottery
Scrapbooking
Sewing
Soap Making
Spinning
Stamping
Weaving
Woodworking
Environment
---
Activism
Ecosystems
Environmental Education
Global Warming
Green Living
Industry
Nature
Weather
Events
---
Business
Conferences
Event Planning
Local
Niche
Recreational Events
Seminars
Web Events
Weddings
Food & Drink
---
Baking
Cake Decorating
Dining
Entertaining
Healthy Eating
International
Organic Cooking
Recipes
Wine
Health/Well Being
---
Addictions & Recovery
Allergies
Alternative Health
Breastfeeding
Coaching
Dieting
Disabilities
Diseases
Fitness
Genetics
Healing
Infertility
Medicine
Meditation
Men's Health
Mental Health
Personal Care
Psychiatry
Psychology
Public Health
Stress
Smoking
Suicide Prevention
Women's Health
Home & Garden 
---
Antiques
Construction
Interior Design
Gardening
Holidays
Home Repair
Homemaking
Landscaping
Kitchen & Bath
Organizing
Internet 
---
Blogging
Internet Marketing
Programming
Social Networking & Media
SEO/SEM
Web Design
Web Development
Web 2.0
Industries
---
Advertising
Agricultural
Architecture
Automotive
Broadcasting/Media
Finance
Government
Health Care
Industrial
Insurance
Investing
Law & Legal
Lending
MLM
Packaging/Paper
Property Management
Publishing
Real Estate
Telecom
Textiles
Trucking
Music 
---
Artists/Bands
Awards
Composition
Genres
History
Instruments
Lessons
Lyrics
Notation/Chords/Tabs
Regional
Reviews
News/Gossip
Personal
---
Children/Teens
Family
Journal
Parenting
Personal Development
Relationships
Politics/Government
---
Civil Rights
Commentary
International
Legislation
Lobbying
Military
Peace
Presidential Studies
Terrorism
War
Pop Culture
---
Beauty
Celebrity
Entertainment
Fashion
Gossip
Popular Brands & Products
Television Shows
Trends
Religion/Philosophy
---
Denominations
Ethics
History
Metaphysics
Schools of Thought
Spirituality
Science
---
Anatomy
Anthropology
Archaeology
Astronomy
Biology
Biotechnology
Genetics
Geology
Oceanography
Physics
Research
Zoology
Shopping
---
Books
Cameras
Clothing
Coupons
Children's Products
Fashion
Fine Living
Gadgets/Tech
Gifts
Home Decor
Music
Office
Reviews
Society/Culture
---
Adoption
Charity
Civilization
Community Development
Controversy
Criminal Justice
Death
Ethnic Issues
Family Issues
Feminism
Genealogy
GLBT
Men
Mythology
Seniors
Social Security
Violence
Volunteering
Urban
Sports/Recreation
---
Competitions
Gaming
Outdoor Recreation
Hobbies
Individual Sports
Leisure
Martial Arts
Memorabilia
Motorcycles
Pro Sports
Pro Teams
Racing
Sporting Activities
Sporting Events
Sporting Goods
Sports Heroes
Team Sports
Technology
---
Cameras
Communication Devices
Companies
Electronics/Gadgets
Engineering
Innovations
Mobile
Networking
News
Tools
Travel/Places/Local 
---
Camping
City Guides
Destinations
International
Vacations
Welcome To The Blogging World.
---
In order to become a blogger, you need a blog. Thinking about not having a blog? Not to worry about that I am here to help you with that. In case you have a blog but not getting the expected results I can help. Most of the programs out their just sell the product that's their ultimate goal, of course, to be honest, I am also promoting and recommending but that's my secondary goal, my ultimate and prime goal is to help you.
First I would suggest you to create your blog and you can create your free website here.
As I said, I can help…but only if you are willing to take action on the help I give you.  If you want a website in less than 5 minutes from now you are going to need to take 3 steps.
Step 1: Start Building Your Website for your $0 at SiteRubix.com
Step 2: Create a Totally Free Account
Step 3: You Get Access to 2 Free Websites & an Entire Training Platform
And just like that, you are going to have your very own, fully functional website up and running.
You can get your free website here
Take Action – If you want to establish your blogging career and start your journey towards making money online. You can read my Number 1 Recommendation HERE.
If you would like to join me within Wealthy Affiliate, you can register here to create your free starter membership. This is where I network with others and offer my help each and every day to people like yourself. (For few countries free starter membership is not available)

If you have any doubts and queries about the topics I discussed here. Not to worry I am here to help you, please feel free to contact me at paul@beyourownbossbyblogging.com or leave your comment here and I will be happy to help you.
Your Friend,
Paul