Dear Friend, In this post, I am going to give you my JAAXY Review. In this My Jaaxy Review – Keyword Research Tool you will find all the basic information you need to know about Jaaxy. I have previously discussed the "Importance of keyword & Free keyword tool" in which you can get some useful insights. In that I recommended JAAXY now you are going to see my full detailed honest review on Jaaxy. I am using Jaaxy since November 2016 and I am sharing from my own experience.
With over 500 Million "brand new" search terms being searched every day, it is important that you have a keyword tool that can offer accurate traffic, competition, and domain insights into billions of keywords. Jaaxy is that tool.
My Jaaxy Review – Keyword Research Tool
What Is Jaaxy?
---
Jaaxy is a keyword research tool but more than just a keyword tool it has a lot of benefits. It is the most advanced keyword tool with a lot of benefits. In short, Jaaxy will be the best time saver for any blogger. In order to get organic traffic to your blog or website doing the keyword research is very important and Jaaxy is an awesome keyword research tool.
PRODUCT_JAAXY
---

If You Don't Want To Waste Your Time On Scams And Products That Under-Delivers With Low-Quality, See My #1 Recommended Way Of Making Money Online

Name: Jaaxy
Website: www.jaaxy.com
Price: $0 Free trial for 30 searches, Pro $19 per month & Enterprise $49 per month (UPDATE – GREAT NEWS -JAAXY is free for WEALTHY AFFILIATE PREMIUM MEMBERS from 01 of January 2018)
Owners: Mr. Kyle & Mr. Carson
Overall Rank: 98 out of 100
Are you serious about making money online?
Turn your interest into income and passion into profits!
JAAXY Product Overview
---
Jaaxy is the most advanced keyword (re)search tool actually we can call it a research tool. By using this tool we can learn more and save our time. Jaaxy makes the job easy and fun for bloggers. Jaaxy gives lots of revelation over the niche and content ideas. When I used it for the first time it was an eye-opener.
The Good & the Bad
---
The Good:
PRO #1 Saves a lot of time
PRO #2 Great Content ideas
PRO #3 Reliable results
The Bad:
CON #1 Price rate is a bit more (UPDATE – GREAT NEWS -JAAXY is free for WEALTHY AFFILIATE PREMIUM MEMBERS from 01 of January 2018)
Who Is Jaaxy For?
---
For all bloggers whether beginner or newbie, intermediate and advanced internet marketers. Jaaxy will be helpful for all bloggers. Based on your level of expertise you can go with Pro Monthly or Enterprise it's up to you. For sure Jaaxy will help you take your business to the next level.
Jaaxy Tools
---
I can write loads of information about Jaaxy tool because it has a lot and a lot of value in it. The best thing is Jaaxy keeps on improving.
Keywords Tool
Alphabet Soup Tool – Very Powerful tool saves a lot of time.
Saved List – You can store your keywords.
Search History
Search Analysis
BrainStorm – You can enter an idea and save it to your brainstorm queue.
Site Rank
Jaaxy Help – In this section you have free useful eBooks and videos.
Affiliate Programs research – Where you can find information on affiliate products.
Related – In this section you will find keywords that are related to your target keyword.
Keywords
---
Using Jaaxy you can do in-depth research on the keywords. The best thing is you will get a lot of different ideas and you can dig into it and find the best keywords. Here is the free keyword tool I RECOMMEND It's the most advanced tool and it will be really helpful in your keyword searches….
When you key the keyword in the search you will get 6 results.
AVERAGE – The average number of searches that the keyword receives per month.
TRAFFIC – Number of visits to your website, if your website ranks on the first page of the search engine.
QSR – QSR is Quoted Search Results… This is the really awesome stuff I love and I look upon. QSR is the number of competing websites ranked in Google for this exact keyword search. It's always advisable to go with the keywords below 300 QSR. For newbies, it is advisable to go with the keywords less than 100 QSR.
KQI – This is displayed in colors. KQI is Keyword Quality Indicator which will display three colors Green, Yellow, and Red. Green represents Great, Yellow is Normal and Red is bad or poor not recommended.
SEO – Score is given. A score based on traffic and competition, the higher the score, the more likely you will rank for this keyword on the first page of search engine. Scale of 1 – 100 higher = better.
DOMAINS – Availability of domains that are related to that keyword.
You can see the below image for better understanding
Alphabet Soup Technique and Tool
---
Alphabet soup technique is the eye-opener to different ideas on our search, which I learned from Mr. Kyle in the training. This is an awesome technique that will save you a lot of your valuable time. Let us see the Alphabet soup technique in detail…
So What Is Alphabet Soup Technique
---
Alphabet soup technique is the way of finding additional or endless keywords with the help of Google. You might have noticed while entering your keyword in Google in the drop-down you will get additional phrases which are typed in Google.

So you can find in the above image you can notice the additional phrases while typing just the letter A and if you type the letter B you will get different phrases and the letter C with different results and for every alphabet. Also, you can do the same at the beginning of your keyword and at the end.
So from the above image, you can see the results letter A can produce, so for each and every letter, you can see how many ideas you get. By doing this manually it will take a lot of time but Jaaxy produces the result from letter A to Z in its Alphabet soup tool which saves our time and makes our job easy. You can see the below image… But I have just added a small part but in Jaaxy you can scroll down to see the results from A to Z.
Saved Lists
---
In this option, you can save your search results and you can use it later, also you can save under different categories. When you have time you choose the topic and you can write your article based on it.
Search History
---
Since Jaaxy is having a lot of information, to be honest while keep on digging and doing the research you may lose your way from the actual place where you started… There comes the search history!!! With the help of search history, you can track your searches. Very helpful right?
Search Analysis
---
Search Analysis is a powerful tool via which you can analyze not only the keywords but the best thing is…you can analyze the competition.
So you can study about the toppers and improve your website… Which will be a greater help.
Brain Storm
---
Running out of ideas??? Not to worry… In the Brain Storm section, you can find current topics in trend and many topics for your niche ideas as well as for your content ideas. You choose the topics and you can do the research on it. For example… Amazon best sellers, hot topics, and trends in Google, Yahoo, twitter, etc…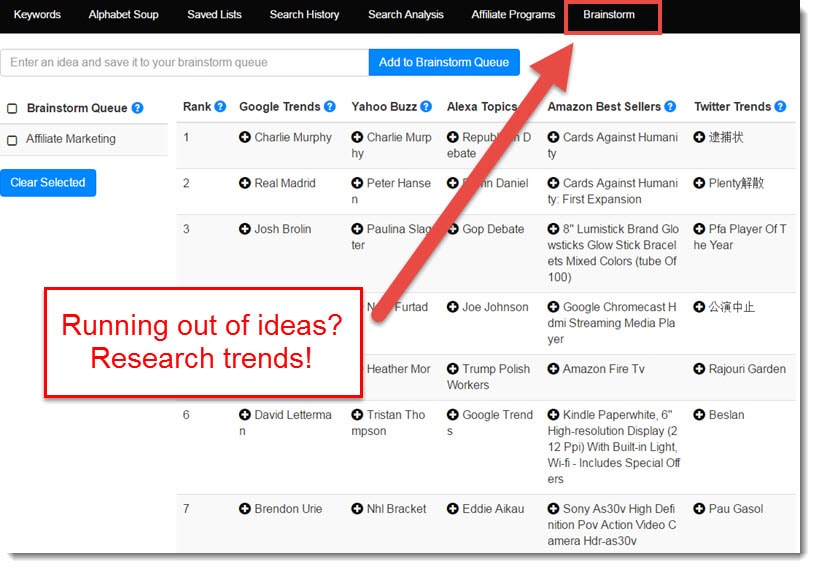 SITE RANK
---
There is a tool called site rank in which you can check your site rankings. Understanding your website rankings even by page by page where you rank and also whether your website is improving on rankings or not etc… Which will be more useful and motivating.
If you can't measure it, you can't improve it. – Peter Drucker
Jaaxy Training
---
There is a Training section in which you will get the training of the basics about Jaaxy and how to use Jaaxy. You will get 4 video training
Jaaxy Keyword Research and Management
Jaaxy website research and analysis
Niche (Interest) research refinement
The affiliate program walk-through of Jaaxy
Jaaxy Support
---
Regarding support, you will get the same support as like wealthy affiliate even the owner Mr. Kyle helping people directly. So when you need help there is great support for you so you don't need to worry about that.
Jaaxy Price
---
They have 3 plans one is a free starter with 30 free searches and your access is limited to 30 searches. Pro monthly and Enterprise. 3 types of membership the below table will give you a comparison. (UPDATE – GREAT NEWS -JAAXY is free for WEALTHY AFFILIATE PREMIUM MEMBERS from 01 of January 2018)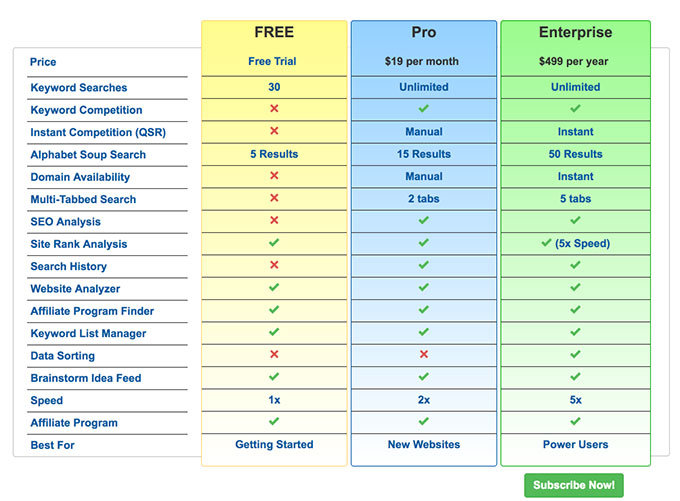 My Final Opinion of JAAXY
---
Jaaxy is for sure the best and advanced tool. For bloggers, it will reduce a lot of their efforts which they need to do it manually and save a lot of time. So Jaaxy is totally LEGIT and highly recommended. With the Jaaxy Keyword Research Tool, you are going to be able to quickly discover unique, hot and untouched keywords that you will then be able to use to drive your SEO and PPC campaigns to new heights.

What I would personally suggest newbies is to go for the free trial offer and see it… For sure you will love it. Then you can decide which plan suits you.
YOUR FREE BONUSES
---
By joining the free trial offer you will also get 3 bonuses
Bonus #1: 1,000 High Traffic, Low Competition Keywords
Download 1,000 hand-picked keywords that are set-up for SEO success. Download the list today as our free bonus to you!
Bonus #2: Niches, Keywords, Success
Download your Niche Research Bonus and learn how to utilize Jaaxy to uncover hot niches in minutes. This guide will be your handbook for Niche Research!
Bonus #3: Domain Industry Secrets
Secrets of tapping into the billion dollar industry. How to uncover low-cost domains and sell them for much more. Your guide to domain flipping… made easy with Jaaxy.
Jaaxy At A Glance
---
Name: Jaaxy
Website: www.jaaxy.com
Price: $0 Free trial for 30 searches, Pro $19 per month & Enterprise $49 per month (UPDATE – GREAT NEWS -JAAXY is free for WEALTHY AFFILIATE PREMIUM MEMBERS from 01 of January 2018)
Owners: Mr. Kyle & Mr. Carson Overall
Rank: 98 out of 100
VERDICT: LEGIT
---
I hope this review "My Jaaxy Review – Keyword Research Tool" gave you useful insights on Jaaxy. I don't want to provide with a lot of information, I have just covered the very basic things here….
My Earnings
---
Often people ask me is it really possible to earn $100+ in a single day. The answer is YES! My Highest Per Day Earning is $175 In Affiliate Marketing. See the proofs below.

Looking for the latest one?
Back To Back Earnings Within A Few Hours…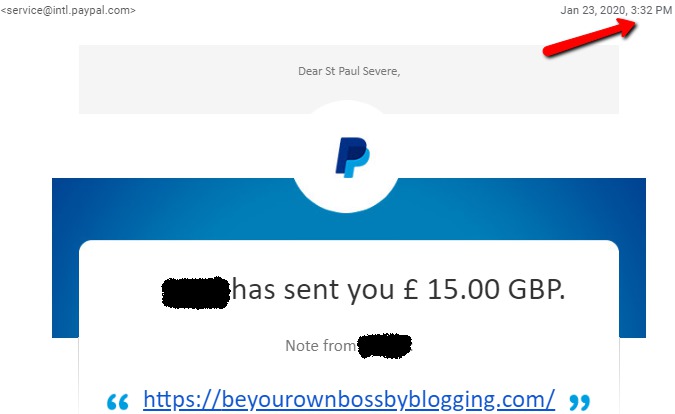 Within a few hours another payout…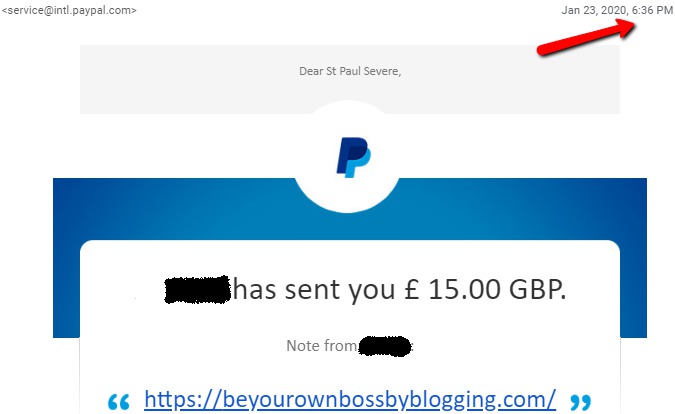 What about recurring income every month?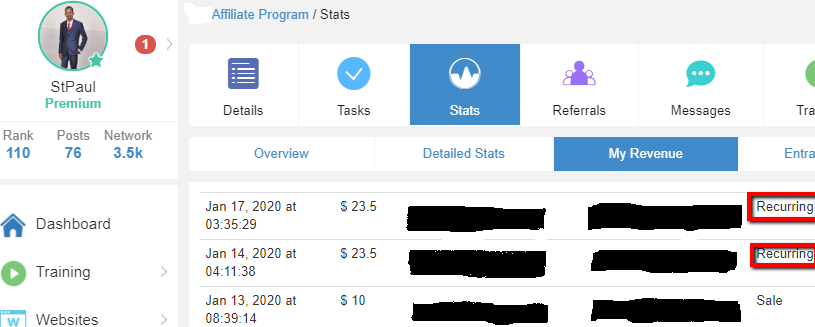 How I Make Money Online? 
---
"Success Is A Learnable Skill. You Can Learn To Succeed At Anything." — T. Harv Eker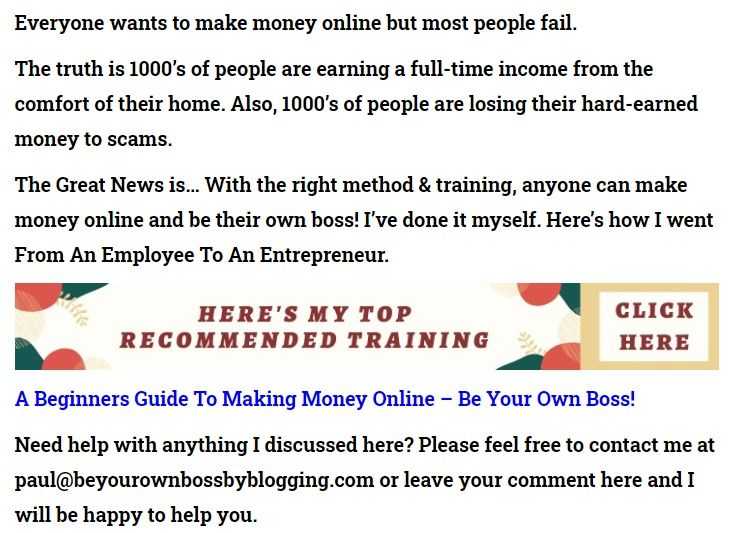 "Affiliate Marketing Has Made Businesses Millions & Ordinary People Millionaires." – Bo Bennett
Are You Interested To Find Out How I Turned From An Employee To An Entrepreneur?

Your Friend,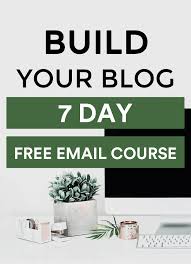 Sign Up To My FREE Make Money Online Email Course…
Learn To Turn Your Passion Into Profits!
Learn To Turn Your Interest Into Income!
Jaaxy
$0 Free trial for 30 searches, Pro $19 per month & Enterprise $49 per month (UPDATE - GREAT NEWS -JAAXY is free for WEALTHY AFFILIATE PREMIUM MEMBERS from 01 of January 2018)