Dear Friend,
Writing on a challenging topic and to be honest spent lot of time on studying, learning from experts, doing research and thinking etc….. So here is my post on "What Is The Key To Success" whether its on your business life or personal life, you name it but the success formulas and the basics remains the same.
Lets see the basic keys to success
Happiness Is The Key To Success
---
Yes you read it right, Happiness is the key to your success because without happiness you won't be in a mood of doing anything, am I making sense? So stay away from worries. How to do that? Simple, "Love What You Do And Do What You Love". My friend do remember this, by worrying nothing going to change or by worrying you cannot change anything…. Then why you bother worrying? My friend Be Happy Always.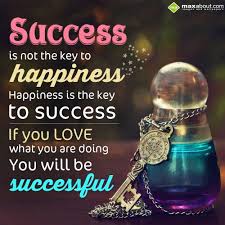 Don't Put Your Key To Happiness In Someone Else's Pocket
Believing In Yourself Is The Key To Success
---
Yes it's the old story you are hearing for a long time but that's the true story. Dear friend just answer me one question, if you are not believing in yourself who is going to believe you? Or how do you expect others to believe in you? Believe in yourself if you don't who will?
To Do – Please repeat this often "I am a strong believer in myself".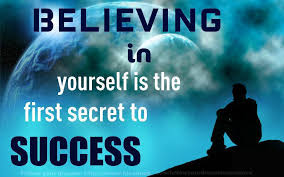 You might have read the below quote already but every time I read this it inspires me…
A bird sitting on a tree is never afraid of the branch breaking, because her trust is not on the branch but on its own wings. Always believe in yourself.
To Do – Believe in yourself
Preparation Is The Key To Success
---
Of course you know that right? I have read in my childhood "Preparation is the mother of success" anything without preparation is called accident, you might think by luck things can happen oops!!! But I don't think so because…
Luck is a matter of preparation meeting opportunity
If you are not prepared you will lose it.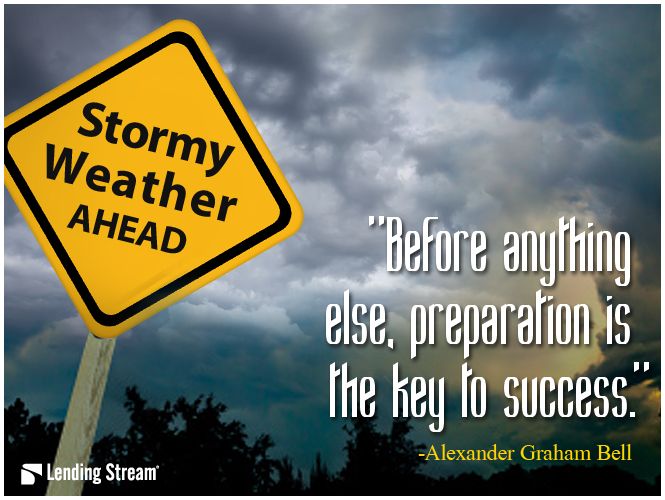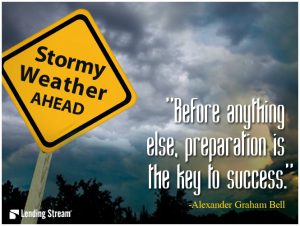 To Do – Prepare and pay attention for preparation
Sacrifice Is The Key To Success
---
Hmmm… Sacrifice what? Sacrifice your entertainment, your time, your sleep, of course your comfort etc etc., because there is no success without sacrifice, dear friend at the same time I am not asking you to be a workaholic and not asking you to completely sacrifice everything I mentioned above but partially.
If you don't sacrifice for what you want, what you want becomes the sacrifice

Greater success requires greater sacrifice
Sweat – Sacrifice = Success
To Do – Sacrifice the things which are wasting your time for Success
Positive Thinking Is The Key To Success
---
If you think you can or if you think you can't – You are right
So positive thinking is very important and plays the vital role in success. People often think about what might go wrong instead of what might go right that's one of the main reason people fail or don't even start.
To Do – Be a positive thinker always.
Starting Before You are Ready – Is The Key To Success
---
What? Hello hold on….You might have those reaction and you might be confused because you don't expect this from me it might be out of blue. It might be a contradiction but I mean it.
Yes preparation is must I am not asking you to start without preparation but asking you to start and don't wait until you think "You are ready" because many don't reach that point that they are ready. Because it's not about getting or making everything ready and gaining success but success is achieved on the way or at the end of the road. For that you need to start….
You know what, I have heard people saying "I need to start" for weeks, Months, Years and Decades… I say to them oh NO dear start first.
To Do – Don't wait for perfection or perfect movement because those are achieved on the way so START.
Taking Action Is The Key To Success
---
This is where people fail you know what success is the friend of action takers. It's all about taking action. The distance between your dreams and reality is called action, so in order to make your dream to become reality you need to take action.
Don't wait until you are ready to take action. Instead, take action to be ready – Jensen Siaw
To Do – Take Action
The list of keys to success goes on with hard work, attitude, determination, will power, continuous learning etc… But I believe we all are familiar with that and I don't want to take much of your time. Last but not least…
I never dreamed about success. I worked for it – Estee Lauder
Please share your thoughts on the things I discussed here on The Key To Success …
If you are interested in building your free website you can click HERE. To know more about blogging ideas click HERE.
If you are interested to learn and earn online….
TAKE ACTION – If you would like to join me within Wealthy Affiliate, you can register here to create your free starter membership. This is where I network with others and offer my help each and every day to people like yourself (For few countries free starter membership is not available)

If you have any doubts and queries on the topics I discussed here, not to worry I am here to help you, please feel free to contact me at paul@beyourownbossbyblogging.com or leave your comment here and I will be happy to help you.
Your Friend,
Paul