Dear Friend,
In this post I am going to discuss the importance of social media and how you can boost your blog with the help of social media.
For many years, blogging and social media were two separate things. Marketers of all types ignored the way the social media platforms were expanding. At the time, they could not have envisaged that there would be these many billions of users there are now. It can no longer be ignored though if you want your blog to be a success.

Nowadays, blogs and social media complement each other, and without using it your blog will be doomed to failure. This is an affiliate contributed post. That means that Paul did not write the entire post.
Online is old news. Online in Social Media is today's news… Social Media is not a subset of the internet. Social Media is the internet – Sean Case
Do Not Be Afraid To Re-Post 
Do not be afraid to re-post on Facebook, Twitter, Pinterest, Instagram or any of the other social media platforms. Leave maybe a day between each repeat tweet, for instance, but then do it several times to get the most exposure, each one at a different time of the day. This is because you cannot expect all your followers to spend 24 hours a day on the social media feeds, and is exactly the reason that some news sites use the same tactic.
Also don't be too commercial and keep on posting your Affiliate links. Do other short post as well apart from your blog post and mix it up. Ask questions and engage with your followers. Share quotes and pictures in that place your blog name.
Make Sure It Can Be Shared 
If a follower likes your post and wants to share it with their connections, they need to be able to do it at the press of a button or they probably will not bother. Always make sure that there is a share option on all of your posts if you want it to be sent to other people that might become new followers.

If your post is engaging and interesting, this will happen automatically, just as it will if you post is a funny video or image.
Post Regularly
Post regularly and be active on social media. Do like and comment on other posts too. Reply to the comments as soon as possible without too much delay. You cannot leave it alone for days or people will just think you have stopped blogging and not bother to look anymore.

It can take a lot of time and dedication, which is why some bloggers use a digital marketing company to handle it for them., This allows them to get on with their blogging instead, knowing that their social media accounts are being handled in the proper manner.

As many bloggers have several blogs they need to keep up to date, this can be the perfect solution for them
Trust Is Built With Consistency – Lincoln Chafee
Include A Link
Make it easy for people to get to your blog by including a link to it in every post.  The easier it is for them to get to your blog, the more likely they are to have a look. Consumers and social media users have all come to expect things to be simple for them, and if it is not, they probably will not bother.
Don't keep on posting your links on social media sites and do remember they don't like too much links that's the reason you need to post quotes, images and ask questions to your followers etc., And in between post one of your blog post.
Reply To Comments
Always reply to any comments on your posts as it is considered rude to ignore them. People will not always agree with what you are saying, but your responses should be positive even if this is the case. This will help to build trust with the users reading the comments and they are then more likely to take a look at your blog.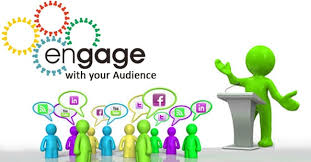 It does not matter if your blog is a bit of a hobby you do in the evenings after work, or if you have turned it into a full-time job, social media is a vital part of your blog being successful.
Final Thoughts 
I hope you got good insights from this post by following the tips mentioned in this post for sure you can boost your blog traffic. I do have friends whose blogs are completely relying on the social media traffic. If you use the above tips properly without spending any money on traffic you can drive potential and targeted traffic to your blog.
I started my blogging career as a part timer and worked on it for one year. Since I have seen the potential and my earnings started to grow I decided to go full-time. I am a full-time blogger since December 2017 working from home.
My Coach use to say…
You Have To Go Through The Learning To Begin The Earning!
ARE YOU INTERESTED TO BE YOUR OWN BOSS? 
You're at the point of decision. You can either continue down the path of least resistance, the path you have already been traveling, or you can choose the road less traveled. The path of least resistance will probably result in you getting the same outcomes you've always received.
But if you want something different to happen, if you want to change the direction of your Finances and be your own boss you're going to have to do something different.
Make a new choice, and pursue your new outcome.
Click the button below, enter your email address and get your 7 days free trial.
FREE starter Wealthy Affiliate Membership HERE!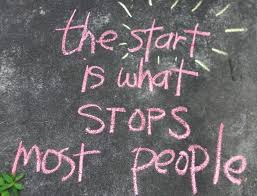 If you are from the below countries 7 days free trial is not available but you can sign up for the premium directly.
Bangladesh, Egypt, Ghana, India, Kenya, Morocco, Pakistan, Philippines, Vietnam and Nigeria.
If you are interested in establishing your own online career and build your own online business my number one recommendation will help you with a great deal.
MY NUMBER 1 RECOMMENDATION – If you want to earn money online I would strongly recommend Wealthy Affiliate which is my number one recommendation and you can read my wealthy affiliate review HERE To learn and earn online all you need to do is take action (By Joining) and follow the training. FREE starter Wealthy Affiliate Membership HERE!
If you are interested in building your online career and want to earn money online, below details will help you.
Endless Opportunity. Zero Risk.
Want to know why Wealthy Affiliate is the most trusted and respected affiliate marketing platform in the world? Find out for yourself. Zero risk and zero obligation with our free Starter membership. You are minutes away from starting your own successful internet business.
You can read my review on my NUMBER ONE RECOMMENDATION for your online success HERE
Take Action – Learn how to turn your passion into an online business. Learn how to build your own website and how to earn from it. Learn how to be your own boss by blogging. Learn from the great community with like-minded people helping, teaching and guiding each other for success. Learn affiliate marketing and many ways to earn online.

MY NUMBER 1 RECOMMENDATION – If you want to earn money online I would strongly recommend Wealthy Affiliate which is my number one recommendation and you can read my wealthy affiliate review HERE To learn and earn online all you need to do is take action (By Joining) and follow the training. Do remember… "Success is a learnable skill. You can learn to succeed at anything." — T. Harv Eker   If you would like to join me, you can register here to create your free starter membership. This is where I network with others and offer my help each and every day to people like yourself. Want To Be Your Own Boss? Tired Of Working For Someone's Dream? Interested In Building Your Own Business?

If you are interested in building your free website you can click HERE. To know more about blogging ideas click HERE.
Need help with anything I discussed here on Using Social Media to Boost Your Blog.
Not to worry I am here to help you, please feel free to contact me at paul@beyourownbossbyblogging.com or leave your comment here and I will be happy to help you.
Your Friend,
Paul