Dear Friend,
If you have been blogging for a while, you will no doubt have come to see that making a full-time living from it can be something of a challenge. It is perfectly possible, and that is worth remembering, but it is also the kind of thing which takes a long time to develop properly and get to the point where you can rely on it entirely.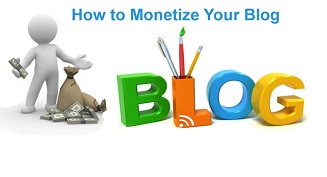 If you are running your blog full-time and you still want to try and make some money in other ways too, you will probably be looking for those methods which do not rely on you leaving the house much – as you need to be on the internet to look after your blog as much as possible.
As it happens, this still gives you plenty of options for how to make some extra money on the side, and that is what we are going to look at today. This is an affiliate contributed post. That means that Paul did not write the entire post.
Consider the following if you want to supplement your blog effectively.
Trading
---
If you have never looked into trading anything before, you might well find yourself wondering what it is that you could do in order to get started, and whether or not you need any special knowledge.
To be straight, if you happen to have any specialist knowledge about whatever you are trading in, that will obviously always be a huge advantage. But as long as you are willing to be patient, learn new things, and go with the flow, you should find that you can still make some money this way regardless of who you are or what you know.
First of all, you will need a reliant platform to use like CMC Markets, so that you know you are moving in the right direction. Then you will need to spend a while considering what to trade on. Don't rush into anything, and only place down what you can afford to lose, and you should find that you could end up making some real money very soon.
Freelance Writing
---
If you are already blogging, you might find that the most expedient way to make extra money on the side is to do some freelance writing with your already-honed writing skills.
There are many ways in which you can do this, and as long as you are getting yourself out there you will find that you can make a surprising amount of money this way.
The best is, if you manage to get work through an agency, as they can provide you with regular work, but you might also want to think about trying to get work through freelance websites too. Hopefully, you will be able to take on enough to cover yourself if nothing else, which is likely to help you out.
One Suggestion
Your blog is your asset, you can advertise your writing skills in your blog itself.
For Example…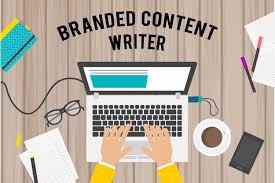 You can place an ad on your side bar or widget advertising your writing skills.
"Are You Looking For A Content Writer" please contact below (You can leave your email or a contact form).
I did this on my website as a result I got few content writing works you can also try it. It's not going to cost you anything and its a simple work which will yield you results.
Online Tasks
---
Finally, if you are just looking for odds and ends to help you make ends meet, you can do so through websites set up to allow you to do tasks for other people. These can be anything from building a website to helping them with their logo or business idea. Whatever skills you might have, you will find you can probably sell them in some way online.
You might think its a simple thing for example setting up a WordPress blog, Installing a plugin, Keyword Research, Checking on Google Analytics, Content Writing, Creating an eBook, Email marketing, etc., but do remember there are many struggling with it and need help. So you can offer your service.
I remember the famous quote…
Final Thoughts 
---
I hope you got good insights from this post. There are many ways to Supplement your blogging income and the above listed are only a few to mention. You can sell ad space on your blog, you can sell your own product or service, Pay Per Click Advertising (Google Adsence, Media.net, Chitika, Infolinks etc.,) and the list goes on.
I started my blogging career as a part timer and worked on it for one year. Since I have seen the potential and my earnings started to grow I decided to go full-time. I am a full-time blogger since December 2017 working from home.
My Coach use to say…
You Have To Go Through The Learning To Begin The Earning!
ARE YOU INTERESTED TO BE YOUR OWN BOSS? 
You're at the point of decision. You can either continue down the path of least resistance, the path you have already been traveling, or you can choose the road less traveled. The path of least resistance will probably result in you getting the same outcomes you've always received.
But if you want something different to happen, if you want to change the direction of your Finances and be your own boss you're going to have to do something different.
Make a new choice, and pursue your new outcome.
Click the button below, enter your email address and get your 7 days free trial.
FREE starter Wealthy Affiliate Membership HERE!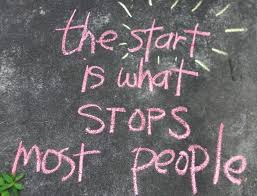 If you are from the below countries 7 days free trial is not available but you can sign up for the premium directly.
Bangladesh, Egypt, Ghana, India, Kenya, Morocco, Pakistan, Philippines, Vietnam and Nigeria.
If you are interested in establishing your own online career and build your own online business my number one recommendation will help you with a great deal.
MY NUMBER 1 RECOMMENDATION – If you want to earn money online I would strongly recommend Wealthy Affiliate which is my number one recommendation and you can read my wealthy affiliate review HERE To learn and earn online all you need to do is take action (By Joining) and follow the training. FREE starter Wealthy Affiliate Membership HERE!
If you are interested in building your online career and want to earn money online, below details will help you.
Endless Opportunity. Zero Risk.
---
Want to know why Wealthy Affiliate is the most trusted and respected affiliate marketing platform in the world? Find out for yourself. Zero risk and zero obligation with our free Starter membership. You are minutes away from starting your own successful internet business.
You can read my review on my NUMBER ONE RECOMMENDATION for your online success HERE
Take Action – Learn how to turn your passion into an online business. Learn how to build your own website and how to earn from it. Learn how to be your own boss by blogging. Learn from the great community with like-minded people helping, teaching and guiding each other for success. Learn affiliate marketing and many ways to earn online.

MY NUMBER 1 RECOMMENDATION – If you want to earn money online I would strongly recommend Wealthy Affiliate which is my number one recommendation and you can read my wealthy affiliate review HERE To learn and earn online all you need to do is take action (By Joining) and follow the training. Do remember…
"
Success is a learnable skill. You can learn to succeed at anything.
" 
— T. Harv Eker
If you would like to join me, 
you can register here
 to create your free starter membership. This is where I network with others and offer my help each and every day to people like yourself. Want To Be Your Own Boss? Tired Of Working For Someone's Dream? Interested In Building Your Own Business?

If you are interested in building your free website you can click HERE. To know more about blogging ideas click HERE.
Need help with anything I discussed here on Supplementing Your Blogging Income Effectively.
Not to worry I am here to help you, please feel free to contact me at paul@beyourownbossbyblogging.com or leave your comment here and I will be happy to help you.
Your Friend,
Paul