Dear Friend,
Working with brands is a good way to grow your blog, as well as being a great way to earn money from it. You've probably wondered how other bloggers manage to establish these great partnerships with brands, but the truth is – you can do it too. In this post, you will find Top Tips For Working With Brands For Your Blog.
From putting your blog in a great position for partnerships to approaching brands – you'll find all of the tips you need for working with brands here. This is an affiliate contributed post. That means that Paul did not write the entire post.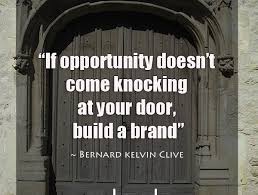 Make your blog valuable
---
Your Blog Is Your Online Asset!
To be an attractive outlet for brands, your blog needs to be valuable. That means that you need to increase the number of readers who visit your blog, as well as increase your engagement. Some things you can do to increase readership include:
Promote Your Blog via Your Social Channels
---
Instagram, Facebook, and Twitter are great outlets for promoting your blog posts, helping to encourage your followers to read your blog and encourage them to share posts. Design a social media strategy for your blog to help you promote your posts.
At the same time don't sound too commercial. Be active on social media and it will drive you good traffic. Do remember social media is a good traffic driver.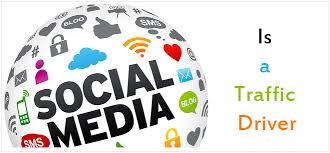 Use Pinterest
---
Pinterest is a great tool for promoting your blog. At the end of the day, it's a search engine – so if you use the right keywords then you could find yourself growing your readers week on week. There are some great tips for helping you to increase your Pinterest traffic, which can be used to promote your blog as well as your affiliate links. Try using it and see the difference it can make to your blog.
I do remember one of my friend driving huge traffic from her Pinterest account. Once I read her blog titled "From 1,067 Monthly viewers to 44,666 viewers within one Month period." So Pinterest is very powerful and playing a very important role in driving traffic to your blog make use of it.
Increase Engagement
---
Engagement is important to brands. If you can demonstrate that your following is engaged, then even a small following can be appealing to potential collaborators. There are some simple ways to engage with your audience, including responding to comments, commenting on other people's blogs and joining communities through forums related to your blog's niche.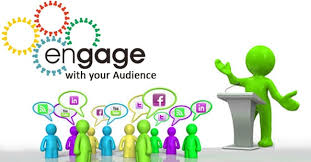 Engagement can be more valuable than the number of page views you have, so always try to end your posts with a question or comment that will prompt a discussion. Engage your customers via your call to action the least you can ask them is to leave their comment. The key to increasing the engagement is don't hesitate to ask them.
Create A Media Kit
---
A media kit is a useful tool that will tell a brand everything they need to know about your blog and social media presence. It should cover the different topics that you write about, your statistics, any previous work you've done with brands and collaborators as well as details of all your social media accounts. You can create a media kit for free with Canva to make it look crisp and professional.
Search For Collaborations Requests
---
If you know where to find them, it can be easy to find collaboration requests to get you started on working with brands. A search for the hashtags #PRRequest and #BloggersWanted on Instagram and Twitter can lead you to different opportunities for brands that are already looking for collaborators. While you'll likely find that there's a lot of interest from other bloggers, you might be able to land some great collaborations this way.
Decide On Which Brands You'd Like To Work With
---
Your Brand Is Your Identity!
When working with brands, you'll need to make sure that the collaborations are an appropriate fit for your blog. If you write a beauty blog, for example, a tech collaboration might not be suitable. Your content should look natural and not forced, as even though you are being sponsored to do the collaboration, you don't want your content to be obvious advertising on behalf of a brand. To make it simple your collaborations need to be relevant to your niche.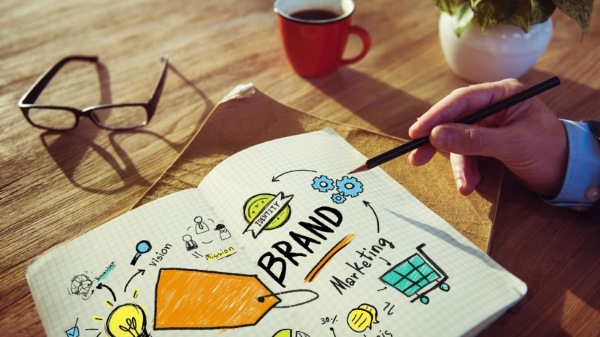 Make a list of the brands you'd like to work with. Perhaps they're brands you've written about before, or they're ones that you use and admire – write them down and you'll have a solid list to work from. You can feature a mix of both large and smaller brands to help give you a good mix for your readers.
Find Contact Details
---
While making a list of brands can be easy, finding the contact details for a brand can be pretty tough. Most brands don't advertise their PR or marketing contacts on their websites, so you'll need to get a bit more creative to track them down.
You could contact the brand on social media and ask them for the email address of the relevant marketing contact, or you can email the general 'contact us' address that's listed on their website. It might take you some time to build up your list, but it will certainly be worth doing the research.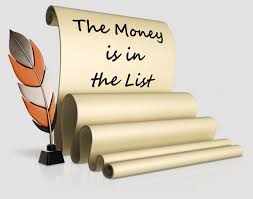 The Money Is In Your Contact List!
Get In Touch
---
The next step is to get in touch with your chosen brands. Send an email to introduce yourself and your blog and try to keep it short and simple. Explain why you like the brand and why you want to work with them and tell them what you have to offer.
Include a link to your media kit or send it as an attachment and provide them with a call to action such as asking whether or not they like to work with you. It's worth taking a look at some other bloggers to see how they reach out to brands and PR representatives, you could get some helpful tips this way. Don't expect a reply from all of them whom you contacted. But don't give up there are people waiting to work with you so keep searching and get in touch.
Wait
---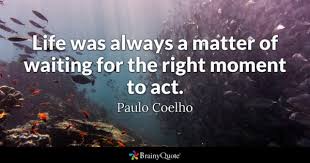 The toughest part of this process is the waiting game. Some brands might respond instantly and others might not respond at all, which is all apart of the blogging process. If you don't hear anything back, you could try a follow-up email after a week or two or you simply move on to the next brand. Be prepared for rejection, as most brands receive dozens or even hundreds of requests like yours every day but for those who do respond positively make sure that you also respond to them in a timely manner.
Patience is not simply the ability to wait – it's how we behave while we're waiting. – Joyce Meyer
Deliver
---
Once you've agreed with a brand on your collaboration you must set out to complete the work. Agree on a deadline with the brand so that you both know where you stand, and make sure each party knows what they receive as part of this collaboration. Make sure you deliver on all of your promises and set out to create high-quality blog content. Once the collaboration is complete, ask the brand to keep you in mind for any future work for what will hopefully be a lasting partnership.
Final Thoughts
---
Working with brands can seem daunting, but if you're willing to put the work in, it could pay off. Working with brands will take your blog to the next level and ensure continued success for your blog. Hope this post, Top Tips For Working With Brands For Your Blog gave you some new insights on working with brands.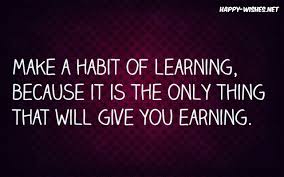 If you are interested in building your online career and want earn money online below details will help you.
Take Action – Learn how to turn your passion into an online business. Learn how to build your own website and how to earn from it. Learn how to be your own boss by blogging. Learn from the great community with like-minded people helping, teaching and guiding each other for success. Learn affiliate marketing and many ways to earn online.
MY NUMBER 1 RECOMMENDATION – If you want to earn money online I would strongly recommend Wealthy Affiliate which is my number one recommendation and you can read my wealthy affiliate review HERE
To learn and earn online all you need to do is take action (By Joining) and follow the training. Do remember…
"Success is a learnable skill. You can learn to succeed at anything." — T. Harv Eker
If you would like to join me, you can register here to create your free starter membership. This is where I network with others and offer my help each and every day to people like yourself.
Want To Be Your Own Boss?
Tired Of Working For Someone's Dream?
Interested In Building Your Own Business?

Need help with anything I discussed here on Top Tips For Working With Brands For Your Blog.
Not to worry I am here to help you, please feel free to contact me at paul@beyourownbossbyblogging.com or leave your comment here and I will be happy to help you.
Your Friend,
Paul