Dear Friend,
While most people start blogs as a hobby; a way to express themselves and share their thoughts and ideas, in time a large number of blogs grow into businesses. It has been said that for every half a second one blog is created around the world. In this post, you are going to get insights on how to Monetizing Your Blog: Where Should You Start?
You may have started your blog as a way of expressing your passions and sharing your love of different aspects of your life, but now that you're starting to see some growth and you keep hearing about how other people are monetizing their blogs, you're beginning to wonder if it's something that you could also do. Because you can turn your passion into a thriving online business. This is an affiliate contributed post. That means that Paul did not write the entire post.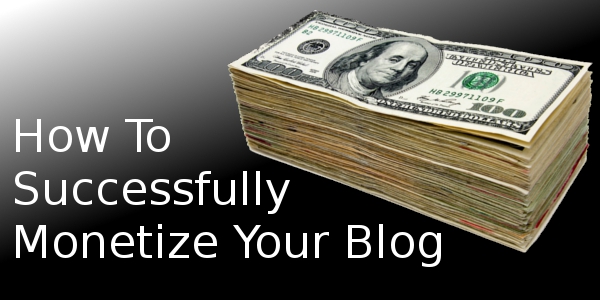 The good news is that almost anyone can monetize their blog and turn it into a small business, it's just a case of knowing what steps you need to take to do so.
The fact is it's not always an easy task to complete, or a goal to meet, we should say, it can take time and a lot of effort, especially if your site has a slightly smaller following. However, that being said, just because your blog has a micro influence – a new term for smaller bloggers and their followings – that doesn't mean that you can't earn from it, because you can. It's just a case of having the knowledge to do so.
So bearing that in mind, the question is how can you build an income from blogging when your blog is still growing?
Read Up And Do Your Research
---
One of the most important things that you can do as a blogger is read up and do your research. If you want to ensure that when it comes to your success as a blogger that you are able to earn a good income from your blog, you need to do lots of reading up.
The truth is that unless you can understand how other bloggers work and what works for them in terms of their income success, you will struggle to build a profitable blog. That's why taking advantage of resources like Anh Nguyen's blog is vital because you can learn so much about what it actually takes to succeed in this fast-moving sector.
Blogging is changing all the time, so in order to build a successful blog that can be monetized, you need to ensure that you understand what it takes to create a site that has the potential for success, and these kinds of resources can help you to do that.
My Coach Bo Tipton often says "You have to go through the learning to begin the earning" it's the key to your blogging success.
Build Up Your Blog's Content
---
Before you even think about attempting to monetize your blog, it's important that you take the time to build up your blog's content. If you want your blog to bring in a good income, it needs to have lots of organic content on it that perfectly fits your niche.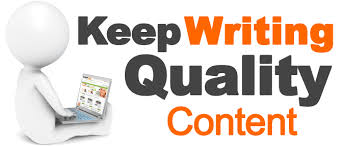 Take the time to establish your blog over a period of six months by posting regularly and sharing content that fits your niche. Blogger outreach and PR specialists look for blogs that have lots of organic content on them, so it's crucial that you build up the number of articles on your blog before you start reaching out to brands for collaborations.
Hope you heard "Content is king". That's the truth! Write high-quality content which provides greater value to your visitors. Provide the solution and help your readers via your content. Experts advise posting at least 3 posts per week with minimum 1000+ words.
Create Dedicated Social Media Channels
---
When you're ready to start working with brands, it's important that you utilize social media. For a high percentage of bloggers, it's social media sites like Twitter, Facebook, Pinterest, Google plus and Instagram where they get most of their work from.
The key to succeeding is first to create dedicated profiles for your blog that all share a username and are used primarily for your blogging work and post sharing. These should be professional channels that are unique, interesting and highly engaging. If you want some inspiration, take the time to have a browse of how other bloggers set out their social media channels.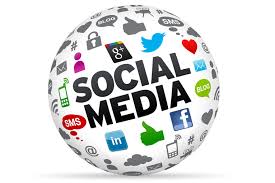 Utilize Social Media
---
To start the process of monetizing your blog, it's important to create a dedicated blogging email. This should be your blog name only and should be clear and easy to read so that typos are unlikely when brands try to email you.
On a daily basis, search through Twitter using '#bloggerrequest', '#prrequest' and '#bloggerswanted'. These hashtags are what companies use when searching for bloggers to work with on projects, so search through these each day and comment on the ones that could be a good fit for your blog. Joining blogger chats can also be a great step to take, as these are another fantastic way to build your readership and create new connections.
On Facebook, you will find that if you search 'blogging' or 'bloggers' in the search bar, that there are various blogger groups that you can join. Some of these groups are support groups only but can be fantastic for getting advice from other, more established bloggers. However, you will also find blogger opportunity groups where regular blogger opportunities are posted that you can apply to. Make sure to apply to these as soon as you see them, as most companies have a maximum amount of replies they want before they turn commenting off on their post.
Join Blogger Communities
---
You will find that both on Twitter and Facebook there are blogger communities. These communities offer a fantastic way to meet other bloggers and learn more about the industry. You will find opportunities to guest post on other blogger's sites, which can be a valuable step when it comes to growing your audience and earning more from your blog.
These groups can also help when it comes to queries regarding fees for collaborations with brands, as it's not always easy to know what you should be charging. Usually, you base your fee off of your domain authority, page authority and monthly statistics – you can check domain authority and page authority in MOZ and your stats in Google Analytics.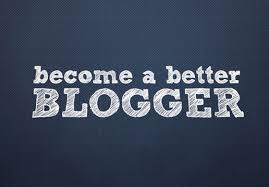 Don't Say Yes To Every Opportunity
---
When it comes to monetizing your blog, it's important that you understand that you don't have to take every opportunity that comes your way. If a brand wants to pay you too little for a post, don't feel like you have to agree to work with them. Or, if a brand wants an advertisement on the side or top of your page and you don't want to offer that kind of collaboration, don't be pressured.
The fact is that a lot of brands don't like blogs that are spammed with adverts, and prefer to work with bloggers who don't have adverts on their blogs. So you may want to consider sticking to sponsored posts, guest posts and social media posting when it comes to earning. Of course, this is something that you will have to decide on for yourself.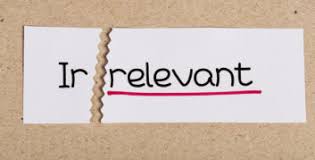 When deciding when to accept an opportunity, it's important to consider if it's a good fit for your blog. The fact is that your blog has a niche, which is why it's so crucial that you stick to that niche. If a brand wants to collaborate with you but the post or product does not fit your niche, it's important that you think carefully about it. Ask yourself, is it worth it? Will you readers like it? Could accepting a post or product that's out of your niche impact your long-term success?
Keep it relevant to your niche. Always think these kinds of opportunities through carefully, to ensure that you're making the right decision for you and your blog. Always think from the customer point of view and add more value.
Work With The Same Brands Again
---
Once you've worked with a brand, it's a good idea to consider working with them again in the future. This is especially true if you've worked with a PR rather than the brand themselves. Once a month email everyone you have worked with previously asking whether they have any current or upcoming campaigns that could be a good fit for your blog. This should result in some regular work from the same companies, which can help to make earning a regular income much easier and less stressful.
Building long lasting business relationships and continuous follow-ups are the key to your blogging business success. Have a daily schedule and to-do list. The secret to success is doing the to-do list and following your daily schedule without fail. Your success is in your efforts and the way you do your business.
Of course, you don't want to seem spammy so personalize each email carefully. Ask how the person is, explain how much you enjoyed working with them on X, Y, Z last time. Doing this will help you to build a rapport with them, and hopefully a long-term working relationship. This is important because in the blogging world everyone talks, so making a good impression is crucial. So always remember that when sending out emails, even if you receive a no, be polite and act in a professional manner. Otherwise, it's only yourself that you'll be hurting.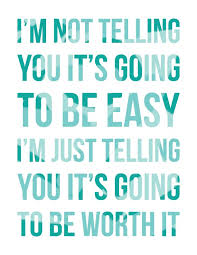 Final Thoughts
---
Hope this post "Monetizing Your Blog: Where Should You Start?" gave you some useful insights. Growing a blog that has the potential to earn a livable income is not an easy task, and it is something that can take months or even years to do. However, if you are willing to put in the time and effort, you will find that over time your blogs will grow and become much easier to monetize.
Of course, monetizing your blog can be tricky at times, managing the ins and outs of the process, which is why it's important to read up and do your research. Hopefully, the advice above has given you a better insight into the process and what's involved. Do remember the difference between knowledge and wisdom… Knowledge is knowing but wisdom is doing! Do implement what you learned in this post and I strongly believe it will help you to monetize your blog. Wishing you great success! All the very best!
If you are interested in building your online career and want earn money online, below details will help you.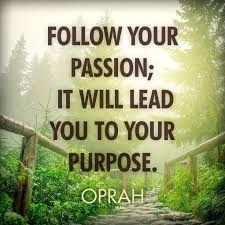 Take Action – Learn how to turn your passion into an online business. Learn how to build your own website and how to earn from it. Learn how to be your own boss by blogging. Learn from the great community with like-minded people helping, teaching and guiding each other for success. Learn affiliate marketing and many ways to earn online.
MY NUMBER 1 RECOMMENDATION – If you want to earn money online I would strongly recommend Wealthy Affiliate which is my number one recommendation and you can read my wealthy affiliate review HERE
To learn and earn online all you need to do is take action (By Joining) and follow the training. Do remember…
"Success is a learnable skill. You can learn to succeed at anything." — T. Harv Eker
If you would like to join me, you can register here to create your free starter membership. This is where I network with others and offer my help each and every day to people like yourself.
Want To Be Your Own Boss?
Tired Of Working For Someone's Dream?
Interested In Building Your Own Business?

Need help with anything I discussed here on Monetizing Your Blog: Where Should You Start?
Not to worry I am here to help you, please feel free to contact me at paul@beyourownbossbyblogging.com or leave your comment here and I will be happy to help you.
Your Friend,
Paul