Dear Friend,
In case you have worked hard to build a large audience for your blog and now have some followers and subscribers who are happy to come back for more whenever you post something new, you might be thinking about turning your site into a profitable venture. Whether you are a marketing expert or just getting started, you might want to start brainstorming to find the best revenue source for your blog. Find a few ideas on Simple Ways to Make Money Of Your Blog.
This is an affiliate contributed post. That means that Paul did not write the entire post.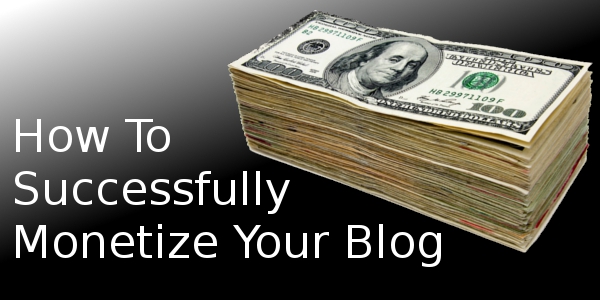 Display Ads
---
The simplest and easiest way of getting some residual income from your blog is adding display ads. If you use WordPress, you will find some simple and free plugins that will add display ads to your site, so you don't have to learn programming.
It is very easy to find relevant banners and links, and whenever your links get clicked on, you will get paid. You might also want to approach individual companies who might be interested in connecting with your audience and pay for link or banner placements.
Cost per click (CPC) ads and Cost per impressions (CPM) are the few. You can place banners in your sidebar or content and when your visitors visit these ads you will be paid.
Cost Per Click (CPC) – Also called as pay per click in which you will be paid if your visitor clicks and visit the displayed ad.
Cost Per Impression (CPM) – In this, the advertiser pays for 1000 views of the particular ad or particular page. It's also called as CPM cost per thousand.
Cost Per Action (CPA)– In this, you will be paid when your visitors perform an action like filling the form or doing sign up or downloading or providing their email address etc.
Guest Posts
---
When you have a popular blog with loads of followers and subscribers, you might be able to help companies get in touch with your audience about their offers that are relevant to them. Instead of breaking the law and selling contact details, you should let your readers decide whether they would like to take advantage of the offer. Most bloggers charge companies for a guest post that contains one link to their product, main page, or services.
Affiliate Promotions
---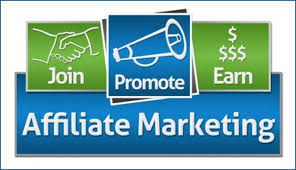 In case you don't have any contacts interested in guest posting, you will have to take the initiative. Joining an affiliate network that features hundreds, if not thousands of offers can be overwhelming at first, but once you learn more about how the offers work and find relevant merchants, you can simply generate a passive income by simply reviewing and mentioning some of the products available that might interest your readers.
Find the best quality services or products related to your interest or niche (Based on which you built your blog) and you can recommend it to your readers. Here you can recommend others product which you believe it will help your visitors.
When customers click on your affiliate link and made a purchase through your affiliate link you will get your commission.
"Affiliate marketing has made businesses millions and ordinary people millionaires."
Setup An Advertising Page
---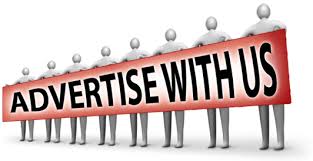 You can set up an advertising page. When you are getting a good number of visitors to your site, you can create an advertising page in which you can leave a message for people interested in advertising in your site to place their ads.
Sponsored Posts
---
A step up from guest posts is sponsored posts that are promoted on social media and mentioned on various pages. If your customer would like to get their offer out to more people, they might offer you a lump sum payment to get a sponsored post. You will have to allow them to talk more about their company and offer, but – if their products and services are relevant – you can be doing your readers a favor by offering expert recommendations. You can create review posts, or ask for a free product so you can try it and give your follower your honest opinion.
Your Own Store
---
Of course, if you are crafty or have a side hustle other than your blog, you can sell your own products as well. You don't necessarily need to have an Etsy account to create your own store and sell your products or services. There are some great reliable enterprise ecommerce solutions that look after your customer service, payment processing, orders, statistics, and much more. You can simply automate your communication and create an effective marketing sales funnel by implementing a CMS system.
Information Products
---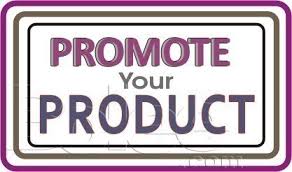 Once you have established yourself as an expert in your industry, and your followers are actively looking for your recommendations, you can turn your followers into paying customers by selling more information in a digital format. You can create ebooks, video training, or even a full course you sell on your website and create a residual income. In case you would like to maximize your sales, you can recruit affiliates, finding other blogs relevant to your site to promote your information products for a commission.
With all the successful online marketers I found one thing in common. One common way they all make more money that's via their own product mainly digital products. For example, by creating an eBook and sharing their knowledge they can make money from it for many years.
Membership
---
This is one of my favorites, In case you'd rather opt for a residual income than one-off sales, you can create content and information products that are only available for members. Premium content access can be valuable for people who are really interested in the topic and want to learn more every day. Whether you are creating a parenting membership site or a marketing course people get 24-hour access to, you can cash in on your knowledge and expertise.
Final Thoughts
---
Creating a popular blog and being able to connect with your readers on a personal level will give you a great opportunity to cash in on your invested time and energy. Whether you are choosing to join an affiliate network or promote your own products and services, you can build a new revenue source and increase your personal income.
Hope this post Simple Ways to Make Money Of Your Blog gave you some insights. Choose the monetization option that best suits your industry, niche, topics, and personal preferences.
If you are interested in building your online career and want earn money online below details will help you.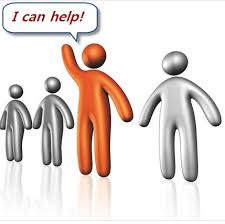 Take Action – Learn how to turn your passion into an online business. Learn how to build your own website and how to earn from it. Learn how to be your own boss by blogging. Learn from the great community with like-minded people helping, teaching and guiding each other for success. Learn affiliate marketing and many ways to earn online.
MY NUMBER 1 RECOMMENDATION – If you want to earn money online I would strongly recommend Wealthy Affiliate which is my number one recommendation and you can read my wealthy affiliate review HERE
To learn and earn online all you need to do is take action (By Joining) and follow the training. Do remember…
"Success is a learnable skill. You can learn to succeed at anything." — T. Harv Eker
If you would like to join me, you can register here to create your free starter membership. This is where I network with others and offer my help each and every day to people like yourself.
Want To Be Your Own Boss?
Tired Of Working For Someone's Dream?
Interested In Building Your Own Business?

Need help with anything I discussed here on Simple Ways to Make Money Of Your Blog.
Not to worry I am here to help you, please feel free to contact me at paul@beyourownbossbyblogging.com or leave your comment here and I will be happy to help you.
Your Friend,
Paul