Dear Friend,
No one reading your posts?
Are you worried of not getting visitors to your posts?
Why is it that no one cares about your posts?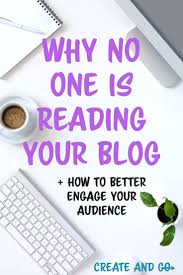 Not to worry! If you are looking for answers for any of the above questions, in this post "No One Reading Your Posts? Here's 4 Reasons Why" I am going to share you with the reasons and also gonna give you the solutions which will help you.
Whether you started your blog intending for it to become big, or just thought it was a fun hobby, almost every blogger gets to a point where they want their content to be read.
This could be because you believe you have something important to say, or could just be because you need some extra cash, but, whatever the reason, it is incredibly frustrating when you're not getting the attention you think you deserve.
There are lots of successful blogs out there, but there are many more that have failed, so if you want to be a part of the former group (successful blogs), then here are some reasons why you might not be getting attention, and how you can change that. Are you ready?
This is a paid affiliate contributed post. That means that Paul did not write the entire post.
You've Just Started
---
"Patience, persistence and perspiration make an unbeatable combination for success." – Napoleon Hill
When I started my blogging career I will be keep on checking my traffic on Google analytics, of course not great numbers. The only person visited my blog regularly is Paul (That's me). When I felt bad my mentors and my blogging friends informed and motivated me by saying "Paul it will take time and you keep doing your work".
So here is my advice, "Dear Friend it will take time and you keep doing your work".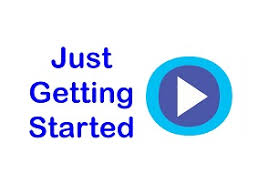 You can't just start a blog and expect people to know who you are and that your content is great and start reading immediately. It takes time to build an empire. Patience and continuous effort is the key in the initial stages of your blogging career.
Blogging is hard, and it takes a lot of time, hard work, and blog posts to get to a point where you can say "Yeah, I'm successful". Luckily, there is plenty that you can do to build up your readership at the beginning, such as…
Posting on guest blogs.
Increasing your SEO.
Building up a large social media following. And the list goes on…
Your Titles Are Boring
---
Titles and headlines plays the vital role in grabbing the readers attention. A poor title will render your article invisible. Your title need to create the urge to read your post.
Headline – Many Experts Copywriters conclude that 80% of your effort should be focused on crafting an attention-grabbing headline. Also most importantly it needs to qualify him/her so he/she (reader) must read on.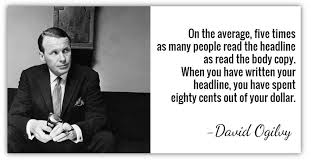 The first thing that your visitors are going to read is your blog titles, so you have to make sure that they are catchy and enticing, or the post itself won't get read.
To ensure your titles are interesting, there are a bunch of different things that you can do. These include adding numbers to make your post a list, using strong language, like "love" and "hate", asking your reader a question, and adding some alliteration.
There's A LOT Of Words
---
While writing a post please make sure to write the post in between 1000 to 1500 words. This will help you to provide detailed information and also it will help you in SEO to get more organic traffic. Please don't write an ebook, post is different from an ebook. Make it short and precise. Provide the readers with value.
No one wants to read lots huge chunks of information one after another, especially if they are reading on a small device, like a cell phone. If all of your posts are like this, you're practically turning readers away. Instead, break your posts down into smaller paragraphs and add pictures or flowcharts to split them up.
If you don't know how to make flow charts, you could take a microsoft visio course. This makes your content a lot more digestible to readers.
You're Not Consistent
---
"Lack of consistency can bring on a lack of interest."
Consistency is the key for your success in the blogging world and consistency is what transform average into excellence.
As a blogger, your aim should be to grow a large and loyal following that read all of your posts, rather than the odd one here and there. Unfortunately, you are never going to do this if you post inconsistently and leave all of your readers waiting.
Trust me, even the most loyal readers will get bored at some point, and will move onto a blog that regularly posts, completely forgetting about you. You don't need to be posting every single day. At least once a week write a new blog. And always keep your readers wanting more. And if your readers are interested then go 2-3 blogs per week to keep them coming back and interested.
"Success doesn't come from what you do occasionally it comes from what you do consistently." – Marie Forleo
If you are interested in building your free website you can click HERE. To know more about blogging ideas click HERE.
Final Thoughts
---
Growing a successful and popular blog isn't easy, and it definitely takes a lot of work to get your posts read, but it is completely worth it when you see your readership increasing. Keep focusing on what you are doing day by day you will be marching towards your success.
"I'm not telling you it's going to be easy but I'm telling you it's going to be worth it." – Art Williams
I hope this post "No One Reading Your Posts? Here's 4 Reasons Why" addressed the problems and provided you with the solutions to make your posts readable. By using the methods, tricks, ideas and solutions you can increase the readership on your blog.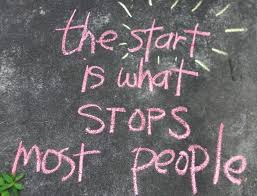 Take Action – Learn how to turn your passion into an online business. Learn how to build your own website and how to earn from it. Learn how to be your own boss by blogging. Learn from the great community with like minded people helping, teaching and guiding each other for success. Learn affiliate marketing and many ways to earn online.
If you would like to join me, you can register here to create your free starter membership. This is where I network with others and offer my help each and every day to people like yourself (For few countries free starter membership is not available)

Need help on anything I discussed here?
Not to worry I am here to help you, please feel free to contact me at paul@beyourownbossbyblogging.com or leave your comment here and I will be happy to help you.
Your Friend,
Paul