Dear Friend,
"Master Your Strengths Outsource Your Weaknesses." – Ryan Kahn
In this post "5 Services That Streamline Your Blogging Business" I am going to discuss the importance of streamlining your blogging business. So that you can save your time and money at the same time get the best results. As Peter Ducker stated Do what you do best and outsource the rest.
5 Services That Streamline Your Blogging Business
---
When you start out in the world of blogging, you don't always know where it will take you in a business sense. Blogging can be a hobby, but it also has the power to become a very viable business too. In order to make things work out for you in the best way possible, you really do have to approach things with a business mind.
Not only does this mean that it will be in your best interest to set up your own office space, but you're going to want to work from a business perspective too. This means working with services to get the job done. Because you are only one person, and you won't be able to do it all forever. So to help you streamline your blogging business, these five services should help.
"Alone We Can Do A Little; Together We Can Do So Much." – Helen Keller.
This is a paid affiliate contributed post. That means that Paul did not write the entire post.
1. Virtual Assistant
---
Virtual Assistant (VA)? Virtual assistant is generally a self employed person who can complete a variety of administrative, technical and creative tasks remotely from there home or office.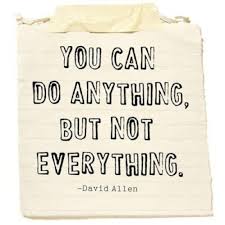 As your blogging business starts to grow, you may find that you start to run out of time. You'll be working longer hours, and there will be a lot for you to get done. But being busy doesn't have to be a sign of success. Instead, you need to lighten your workload by delegating.
When it comes to things that anyone can do, such as emails and admin, why not bring in some help? By hiring a virtual assistant, they can work remotely which allows you to work and concentrate on other areas of the business.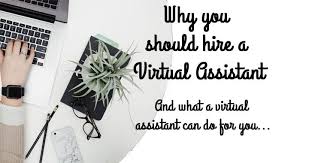 Advantages Of Having A Virtual Assistant
---
No recruitment fees to pay for hiring a virtual assistant.
You can hire a virtual assistant around the globe with multiple talents.
Holiday support – If you have your virtual assistant from a different country although there is a national holiday or festival in your country still your virtual assistant will be working for you.
You can save on Infrastructure and no need for additional office space.
No additional equipment cost (Computers, chairs, table etc)

You are not responsible for employee related taxes and insurances.

You don't need to give special benefits.
No holiday or sick pay.
You can pay based on the working hours and only for the work you have.
So there are numerous advantages in hiring a virtual assistant. You can get a professional  support and you can save your time and money.
2. Social Media Assistant
---
"Online is old news. Online in social media is today's news … Social media is not a subset of the internet. Social media is the internet." – Sean Case
Grow your brand with a social media assistant. A social media assistant can create and maintain your social media sites, look at the social media advertising, answer all queries in your social media sites, create content and schedule posts for your business.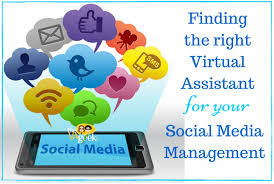 When it comes to your social media, you'll definitely want to take the strategic and creative direction. Because it all still needs to match your blog and brand. But you don't necessarily have to execute everything yourself. So why not consider hiring a social media assistant? They'll effectively be like a virtual assistant, but more specific to social media than admin alone.
3. Accountant
---
As a blogger we will be focusing on all things as an one man army but it's advisable to outsource or hire an accountant to help you in your business finance.
"Accounting is possibly the most boring subject in the world. And also it could be the most confusing. But if you want to be rich, long term, it could be the most important subject."
Business finance is something that not every blogger is comfortable talking about. But you have them, so you need to make sure you handle them well. Bringing in help for this can work in your favor. From payroll.services to pay your employees or contractors to a full accountancy service that can process your taxes, you've got options. And they'll often mean that your blog can run much more like a business.
4. IT Support
---
IT support is vital for your online business. If you are not focusing on the IT support it might ruin your business. Normally when we have some important job to finish at that point only there will be some problems. Have you ever come across this type of situation? It will increase the pressure and tension. It's always advisable to have an IT support.
When you're creative, you're not always going to be great with the technical side of things. But you don't have to. You can just bring in some help. With some IT support, you won't have to worry when things go wrong, as an experts they can look at your technical issues and fix them for you – saving you hours or days of stress and being set back.
5. Design & Development
---
It's the same with design and web development. Yes, your business is based online and relies a lot on development, but you don't have to be a designer or developer to be a blogger. Instead, you can outsource services online and have a consultant or freelancer take care of this for you. So that you can get variety of options or design from which you can choose the one which you like.
Remember – Time Is Money.
If you are interested in building your free website you can click HERE. To know more about blogging ideas click HERE.
Final Thoughts
---
Dear friend, hope this post 5 Services That Streamline Your Blogging Business gave you insights on how you can streamline your blogging business and save your time and money. By streamlining your blogging business you can focus on other important elements and move forward.
Take Action – Learn how to turn your passion into an online business. Learn how to build your own website and how to earn from it. Learn how to be your own boss by blogging. Learn from the great community with like minded people helping, teaching and guiding each other for success. Learn affiliate marketing and many ways to earn online.
If you would like to join me, you can register here to create your free starter membership. This is where I network with others and offer my help each and every day to people like yourself (For few countries free starter membership is not available)

Need help on anything I discussed here?
Not to worry I am here to help you, please feel free to contact me at paul@beyourownbossbyblogging.com or leave your comment here and I will be happy to help you.
Your Friend,
Paul