Dear Friend,
Good writing is not a natural gift. You have to learn to write well. – David Ogilvy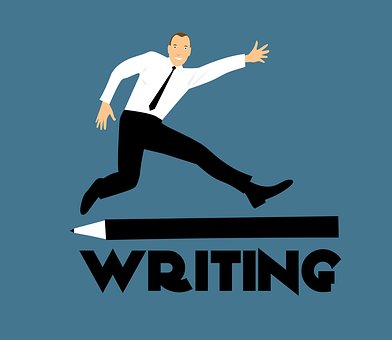 After visiting my blog many of my friends use to ask me,
Paul, Is that I need to write daily ah (with Hesitation)…
Oh writing, that's very difficult job to do…
I am not good at writing…
I am not good at Grammar…
Sorry Paul I don't think I can do it… etc etc…
In this post I am going to share with the insights on How To Write Your First Blog Post. Many of us often think writing is a big deal and difficult task. Here is the Good news! Writing is not a difficult task. I do remember what Mr.  Stephen King said…
If you want to be a writer, you must do two things above all others: read a lot and write a lot!
Advantages Of Writing Blog Posts
---
Dear Friend, Blogs are a brilliant way to take a business website from good to great. They provide your website with pages of additional content, all of which can be used to help draw in more web traffic. More traffic leads to more business. Google likes the websites those posting regular contents which means your website is active and it will leads to numerous advantages on the Search Engine Optimization (SEO) part.
You may think that writing a blog post is simple, but there is an art to it. Do things the right way, and you will see untold success for your business website. As such, follow the tips below for expert guidance on How To Write Your First Blog Post.
This is a paid affiliate contributed post. That means that Paul did not write the entire post.
Choose A Relevant Topic
---
People visiting our website needs to get value from our post so choose relevant topics for your blog. People visiting our site is our motivation, making money is the by-product. So helping people with value is the main thing.
Either write something worth reading or do something worth writing – Benjamin Franklin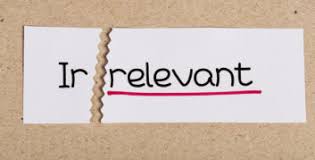 Firstly, you must choose a topic that's relevant to your business website, and also interesting. Think about certain things people are likely to search for in relation to great ways to boost your online business. It could be a guide to doing something or a blog that provides info on a certain topic. By choosing something relevant, you will produce content for your target market.
While writing don't write as you are addressing to a group of people. Your writing tone should be that of a one-to-one relationship.
Interested on How to create a successful blog and choosing a niche? You can watch the below quick video…
Think About Structure
---
The structure of your blog post is essential. The best thing to do is use headings and paragraphs to break up the text and make it easier for the reader to digest. This post is a good example of what I mean, imagine what you think if I wrote everything as one giant paragraph. It would look very foreboding, and you will not bother to read it. But, I've broken everything up into headings, so it's much easier for you to digest and read.
Recent stats says that people normally don't read big paragraphs, four lines to six lines is the advisable size of a paragraph. Follow the steps and fundamental process be friendly in your writing. Always remember, there are real people on the other side (People reading your blog post). Don't make it complex.
What's more, you can use the headings to sneak in a few of your target keywords as well!
Keywords
---
What is keywords? In simple terms Keywords are the phrases typed by people into the search bar to get results. For example How to make money online, how to reduce weight, how to stop hair fall etc. So when you write your post on those keywords you will be noticed and you will get more traffic to your site.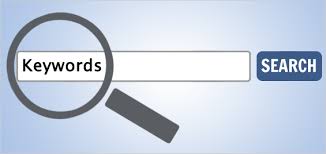 Next, try and use keywords in your content to boost your rankings performance. You can't use the same keywords too much, or it will have the opposite effect. Just try and sneak them in naturally, so your readers don't take any notice. So go with the natural flow of your writing don't dump too much keywords in your post.
Tips – Use long tail keywords and low hanging fruits under 100 QSR (Quoted Search Results).
Example
Normal Keywords – Make money online.
Long Tail Keywords – How to make money online on affiliate marketing.
Low Hanging Fruits? Keywords with less competition. Less number of articles on those keywords under 100 QSR (Quoted Search Results). You can use a keyword tool to do your keyword research.
Images
---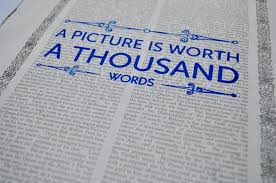 Images plays vital role in your post. Please don't post irrelevant images let your images speak to your visitor and have a message in it. Images will add value to your post. Images get the attraction quickly so add meaningful and relevant images to your post.
Check The Originality
---
This is a very important step that you need to take after you've edited your piece or post. There are sites online that let you submit your content and check how original it is. If you find there's duplicate content out there like yours, then you have a problem. Your content needs to pass as original, or else you will struggle to rank highly in the search results. All your hard work will be of no use and wasted, and you can avoid this catastrophe by not copying other content!
So don't copy others content it won't be of any help to you and to your website. Instead you can do some research on the topic what you are going to write and by learning you can gain more knowledge.
Publish Your Piece/Post
---
After writing your post do read it few times to check everything is correct. By doing that you can correct the mistakes and make changes to your post if you think it will add more value. When I do the quality check for my posts I often find many typing errors and sometimes I will change some of the sentences. So it's very important to proof read your post before publishing.
Once you're sure everything is okay, and there are no errors or issues with originality, then you can publish your piece. The way you do this depends on the web software you're using. Regardless, you should be able to select various tags for your content and help improve the SEO. Make sure you tag it using keywords and write a meta description to bolster the keyword count too.
All the points I discussed on this blog post How To Write Your First Blog Post is not only for your first blog post you can follow the above points on every blog post you write.
If you are interested in building your free website you can click HERE. To know more about blogging ideas click HERE.
Final Thoughts
---
Dear friend after all of this is done, you will have a brand new blog post up and ready for the world to see. Wow! Great Job. Now, people can find their way onto your site in different ways. Share your post on social media to get even more web traffic, and try to include links to different pages on your site in your blog posts as well. This helps keep your site connected, making it easier for search engine bots to crawl, giving your ranking is a boost.
Hope you got useful insights on How To Write Your First Blog Post…. Go and write your blog post now! All the very Best!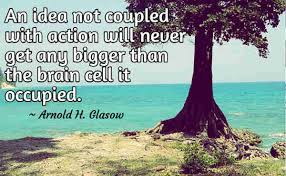 Take Action – Learn how to turn your passion into an online business. Learn how to build your own website and how to earn from it. Learn how to be your own boss by blogging. Learn from the great community with like minded people helping, teaching and guiding each other for success. Learn affiliate marketing and many ways to earn online.
If you would like to join me, you can register here to create your free starter membership. This is where I network with others and offer my help each and every day to people like yourself. (For few countries free starter membership is not available)

Need help on anything I discussed here?
Not to worry I am here to help you, please feel free to contact me at paul@beyourownbossbyblogging.com or leave your comment here and I will be happy to help you.
Your Friend,
Paul