Dear Friend,
In this blog post, I am going to discuss What Nobody Thinks About When Building A Blog Business.  The four things we gonna discuss below will help you in your online business growth. The idea of writing a blog to share your personal experience has been around for the last two decades. But it's only recently that it's been clear to many entrepreneurs and freelancers that a blog can also become a business. You can turn your passion into a business. This is an affiliate contributed post. That means that Paul did not write the entire post.
"The first thing you need to decide when you build your blog is what you want to accomplish with it, and what it can do if successful." – Ron Dawson
Ultimately, it doesn't happen overnight, blogging is not a get rich quick program – you'll have to work hard at it and build it – but it's fair to say that when it does, blogging can be a profitable industry sector. You've probably read a lot about the importance of informative and useful content, as well as the ideal posting frequency to keep your readers entertained and engaged. But other factors can put your blog business at risk. Here's what everybody forgets when they build a monetized blog.
A Reminder Of How Things Work
---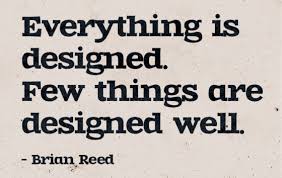 Firstly, when blogging becomes more than a hobby but also a main source of income, it's fair to say that you need to invest in a professional design. Thankfully, you can find plenty of useful templates on most blogging platforms – from WordPress to Wix – which you can use. Alternatively, if you prefer something more customized, you can hire a web designer to transfer your existing content to a modern and user-friendly design. There's also no denying that without spending money on a marketing strategy, you can't attract visitors or clients.
Often people use to ask me please tell me a way to earn money online without investing any money. To be honest, I tried for more than a year to earn money without investing on captcha typing, paid to click, survey, ad posting, get paid to surf, email reading etc., But the end result is "I struggled to make one dollar per day." There is no free lunch in this world! Come on! We are going to build our own business we cannot build it without investing any money!
Privacy Matters For You And Your Readers
---
If you've heard of the GDPR (The General Data Protection Regulation) regulations, it's fair to say that you probably needed to update your privacy notice on your site, to explain to your international visitors how you deal with their data. Admittedly, if you send regular feeds or newsletters to your readers, you must have had to inform EU (European  Union) readers and ask for their authorization.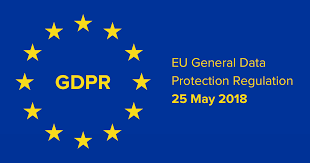 This is the first privacy challenge. Admittedly, as privacy goes both ways, you also need to protect your private data, including your home address with physicaladdress.com – a service that can forward mail from a business box to your private address. Indeed, as a business, you need to display contact information; they don't have to be your personal home!
GDPR regulation being instituted by the EU (European Union) on May 25th, 2018. After this, their new privacy and personal data regulations become enforceable under the EU laws.
You can learn more about the new regulations from the official GDPR website.
Work/Life Balance As A Work-From-Home Blogger
---
So, you work from home, and you stay at home with your family. How does that work? How do you make sure you can maintain a healthy work/life balance? When you begin to blog as a professional, you need to manage your activities like a real job.
You need to treat your blogging business as a business. Why I am saying that? Because many people fail because of this reason not treating blogging as a business. You need to design a working schedule and stick to it, this is the key to your blogging business success. The idea of blogging from your bed when you wake up in the morning is a dream you can't afford to follow. It's only by managing your time like a pro that you can make it work.
Are You Over-sharing Online?
---
Social media plays a significant role in blog outreach. However, you might want to consider creating a blog only profile and a personal profile. Indeed, there is such a thing as oversharing, and this could damage your blogging presence. Imagine you're writing about career promotions and tips, but your social media followers can also see the pictures of you letting loose at a friend's party. How can readers take you seriously?
So be professional, don't be too commercial at the same time and add value to your posts. Always try to help people and guide them in the right direction. Helping people is the main thing and making money is the by-product.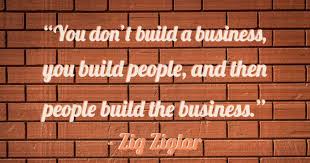 "The problem with this world is not enough problem solvers. So, if you become a problem solver you become rich." – Robert Kiyosaki
Final Thoughts
---
Hope this post What Nobody Thinks About When Building A Blog Business gave you some useful insights on building a successful blog. The bottom line is that while content and web design matter, professional bloggers also need to think about privacy, work/life balance and social media reputation when they decide to monetize their blogs. By following these four important things you can build a successful blogging business. All the very best!
If you are interested in building your online career and want earn money online, below details will help you.
Take Action – Learn how to turn your passion into an online business. Learn how to build your own website and how to earn from it. Learn how to be your own boss by blogging. Learn from the great community with like-minded people helping, teaching and guiding each other for success. Learn affiliate marketing and many ways to earn online.
MY NUMBER 1 RECOMMENDATION – If you want to earn money online I would strongly recommend Wealthy Affiliate which is my number one recommendation and you can read my wealthy affiliate review HERE
To learn and earn online all you need to do is take action (By Joining) and follow the training. Do remember…
"Success is a learnable skill. You can learn to succeed at anything." — T. Harv Eker
If you would like to join me, you can register here to create your free starter membership. This is where I network with others and offer my help each and every day to people like yourself.
Want To Be Your Own Boss?
Tired Of Working For Someone's Dream?
Interested In Building Your Own Business?

Need help with anything I discussed here on What Nobody Thinks About When Building A Blog Business.
Not to worry I am here to help you, please feel free to contact me at paul@beyourownbossbyblogging.com or leave your comment here and I will be happy to help you.
Your Friend,
Paul