Dear Friend,
In my previous posts I was discussing about the Importance of keyword and free keyword tool, also I have given my review on the free keyword tool JAAXY. In this post I am going to discuss the very basics of keyword search strategy….
You can read my JAAXY REVIEW HERE
We have learnt the importance of keyword and the free tool and how to use the tool and few techniques in my JAAXY Review. In this post we are going to focus on the Low hanging fruits keywords and Long tail keywords.
What Is Low Hanging Fruits Keywords?
---

Low hanging fruits keywords are the keywords with low competition.
Normally what people do is they focus on the high traffic keywords (This is a big mistake most of the people make in their initial stage) say for an example, a keyword with a traffic of 1000's of visitors that is which is getting 1000's of Monthly clicks, obviously we will be interested in those keywords right? But the main thing is the competition what we need to look.
Due to more traffic all the big guns are focusing on those keywords and being a newbie that's not our target at the beginning stage. We are going to go their gradually…..
What Do You Prefer?
---
Scenario 1 – High Traffic Keywords – If you are targeting and writing your content with the keyword with thousands of Monthly clicks and you rank in the tenth page of the search engine where you don't get any visitors… Is that worth to focus on that keyword???? and what is the use of writing a post and spending our time on those keywords????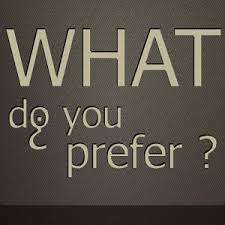 Scenario 2 – Low Hanging Fruits Keywords – In this case you are writing your content on the keyword with less number of competition. Say for an example, only 50 monthly searches on that particular keyword and the competition is less but you can rank on the first or in the second page of the search engine in which you get at least 20 to 30 visitors Monthly….
Which one do you prefer???? Obviously the low hanging fruits….That's why its my recommendation.
Focus On Long Tail Keywords
---
As the name itself tells you the story… Long tail keywords are more generic and more specific. I have discussed about the long tail keywords in my previous post also don't forget to use the Alphabetic soup technique which I recommended in the same post (I have provided an in depth detail in my JAAXY REVIEW ).
You can see the above comparison, compared to short tail keywords, long tail keywords gives you lot of conversion and long tail keywords having lot of advantages when compared to short tail keywords.
Traffic & Competition of Keyword
---
How To Determine The Competition And Traffic – Which One To Choose?
Traffic – Any number of traffic is good I would suggest in the initial stage, keywords with a Monthly search of 20 visitors also we can consider it as good traffic.
Competition – Less than 100 QSR (Quoted Search Results) you can try it in the initial stage as a newbie.
When your sites grow gradually you can also focus on high traffic keywords.
So I just provided with the basic keyword search strategy about low hanging fruits key words and long tail keywords and its importance hope this helps.
If you are interested in building your free website you can click HERE. To know more about blogging ideas click HERE.
TAKE ACTION – If you would like to join me within Wealthy Affiliate, you can register here to create your free starter membership. This is where I network with others and offer my help each and every day to people like yourself (For few countries free starter membership is not available)

Please share your thoughts on the things I discussed here on Keyword Search Strategy …
If you have any doubts and queries on the topics I discussed here, not to worry I am here to help you, please feel free to contact me at paul@beyourownbossbyblogging.com or leave your comment here and I will be happy to help you.
Your Friend,
Paul