Dear Friend,
In this post Is Your Blog As Secure As You Think? I am going to discuss about the importance of securing your blog and the preventive measures you can take to protect your blog.
"At The End Of The Day, The Goals Are Simple: Safety And Security" – Jodi Rell
You might think that running your blog is as simple as writing new posts and uploading them onto your CMS (Content Management System) to publish for the world to read. There might also be some small tweaks you need to make to the design and layout every now and then to ensure that it looks as fresh as possible.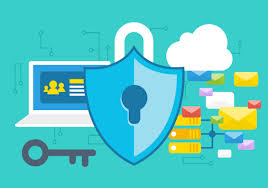 Is that all you do to look after your site? Unfortunately, that may not be enough. After all, you should also work to improve its security. Otherwise, you could end up being targeted by a whole bunch of cyber criminals and lose some of your all-important data and content.
Think it's time you looked into your blog's security? Here are some things that should help.
This is an affiliate contributed post. That means that Paul did not write the entire post.
Limit Your Logins
---

Did you know that you can add some plugins to your CMS (Content Management System) that will limit the number of times an IP address can log into your blog's platform? So, for instance, after you have initially logged in, you won't be able to log in again for a set period of time. But this shouldn't affect you if you log in and do all of the work you need to do in one session. This prevents any hackers or attackers from trying to target your blog more than once in a short period of time.
This is also known as brute force attack. By limiting the number of your login attempts you can secure your login protection. This is one of the best ways to secure your blog from hackers.
Back Up Everything
---
"Data Is A precious Thing And Will Last Longer Than The Systems Themselves."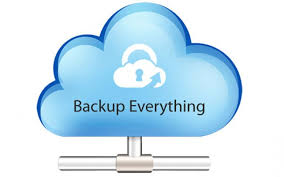 Although my website automatically takes the backup still I will take my own data backup and store it separately (Not on my desktop, what if the there is a problem with the desktop itself?). I was informed by my coach the importance of taking backup and I realized the importance of taking regular backup.
In order to write a post I do lot of research, readings and add my learning experiences then write a blog post which normally takes 4 to 6 hours. Also I will be developing and thinking on the content, topics, sub-titles, what to share etc., so lot of hard work in writing a post.
So I don't want to lose my content because it's my asset. In order to take backup hardly it will take few minutes and it's worth investing those few minutes to save my data. Normally once in a week I will take the backup.
When you are the victim of a cyber attack, you stand a good chance of losing all of your content and data even if it is saved on your laptop or blog's platform. If it hasn't been backed up, it's not as secure as you might think. The best way to back up all your documents is to also save them on a cloud software. Many IT companies, such as Vertex, offer a variety of cloud computing software. The main advantage is that if you lose a document from your laptop, you can then simply retrieve a copy from the cloud.
Use Two-Factor Authentication For Logins
---
Many websites and platforms now offer two-factor (a second factor) authentication for logging into accounts. This just means there are two steps you need to take to prove that you are the one who is logging in. Usually, you need to input a password and then enter a code that is sent to your phone via SMS. This is an extra barrier to prevent anyone else from accessing your account.
I do use this two-factor authentication for logging into my accounts which is very secure and provides a great security. This is one of the best ways we can secure our accounts.
Rather than an "always on" approach to MFA, organizations need to use an adaptive, step-up approach based on context. Authentication requests leverage contextual information such as location, network, device settings and time of day help determine whether the user is really who he claims to be. – Centrify "Best Practices for Multi-factor Authentication"
Always Update Your Blog's Platform
---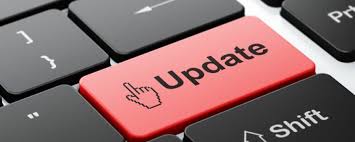 No matter which blogging platform you use, including Squarespace and WordPress, you will be able to update it when new software for it becomes available. This ensures that it is operating with the latest security software attached to it. It's also possible to download and install extra programs and plugins that can provide your blog with extra security from that which is already provided. So, it's really worth seeing which other security plugins are worth installing onto your site.
To update our blog platform it will just take few minutes and just a click by doing that we can utilize the new changes so Always Update Your Blog's Platform.
If you are interested in building your free website you can click HERE. To know more about blogging ideas click HERE.
Final Thoughts
---
Unfortunately, there is no way we are ever going to completely eradicate the threat from hackers and website attacks. Thankfully, though, all of the above four tips in this post will help keep your blog as safe as possible. Please do not compromise on your security pay utmost attention to your blog security.
If you are interested in building your online career and want earn money online below details will help you.
Take Action – Learn how to turn your passion into an online business. Learn how to build your own website and how to earn from it. Learn how to be your own boss by blogging. Learn from the great community with like-minded people helping, teaching and guiding each other for success. Learn affiliate marketing and many ways to earn online.
If you would like to join me, you can register here to create your free starter membership. This is where I network with others and offer my help each and every day to people like yourself.

Need help on anything I discussed here?
Not to worry I am here to help you, please feel free to contact me at paul@beyourownbossbyblogging.com or leave your comment here and I will be happy to help you.
Your Friend,
Paul