Dear Friend,
There's an essential SEO activity that most newcomers to the digital world tend to ignore at first: Backlink building. Indeed, as the apparition of complex and intricate strategies might seem to suggest, backlinks are reserved for geeks and SEO nerds who can understand how to build a link wheel strategy or who can use white hat SEO methods to manipulate their PageRank.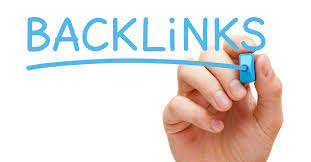 Where People still do argue whether or not backlink strategies work? And is it really worth spending our time in backlinks? Once backlink was having a great impact in SEO on site page ranking but people misused it. For Example starting services for backlinking which lead to a scrutiny watch by SEO and lot of changes made. But still backlink plays an important role in your website growth.
This is an affiliate contributed post. That means that Paul did not write the entire post.
Newbie To Backlink Strategy
---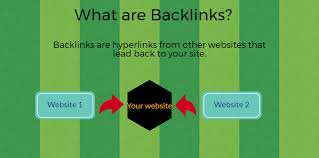 For anyone who is new to producing and promoting content online, the SEO involvement is often reduced to the choice of keywords – which is easier to set up. As a result, it's not uncommon for new bloggers to turn to unethical methods of backlink building in an attempt to improve their SEO rankings.
Freelancing platforms are, after all, filled with people ready to offer hundreds of links to your website in under a week. Needless to say, these approaches don't work in the long term. The main issue about backlinks is that they suffer from a bad rep. It is, in fact, easier than you think to improve your backlink strategy.
If you use it in an ethical way for sure backlinks will help you in getting more branding to your site.
Understanding Where Your Backlinks Come From
---
It's likely that your website – even if you're a new blogger – is already receiving some effective backlinks. These should appear in your Analytics report, for instance. Admittedly, Google Analytics can be confusing if you're not used to reading meaning into a variety of web data – it's no wonder that data analyst is a much in demand profile – you can work with an expert agency.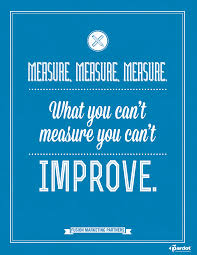 HelloWorld offers, among other services, an analytical report which can be helpful to compare the performance of your backlinks. Social media, directories and blogging interfaces are among the most common sources of backlinks for newcomers. But you might spot other sources you didn't know about, such as another blog or a press article referencing one of your posts.
Importance of analytical report – A useful metric is both accurate (in that it measures what it says it measures) and aligned with your goals. Don't measure anything unless the data helps you make a better decision or change your actions. – Seth Godin
Metrics will help us to understand our visitors and their activity on our site which will be a greater help in developing our online business.
Becoming Linkworthy
---
Ultimately, it doesn't matter how long you spend trying to build the perfect link wheel, when it comes to attracting valuable links, what matters is to be linkworthy in the first place. In other words, the quality and the relevance of your content are still predominant factors for this essential SEO strategy.
The work you put in producing content pieces that attract and inform your audience also impacts on the backlinks you receive. Admittedly, it's important to remember that linkworthy content pieces don't need to be blog articles anymore. You can also use a quality podcast or an engaging video to accumulate links.
Sharing Your Links Without Scamming
---
Additionally, you can also create your own backlinks, assuming that you take all the necessary precautions to avoid spamming other bloggers' content. But, by interacting as usefully as possible with other bloggers, you can make your URL more visible.
For instance, all it takes is to add an informative and positive comment with a link to your website in the signature to attract new readers. Beware though; Google doesn't take SEO abuses in blog commenting lightly. Don't just post your URL but make it an extension to the article itself. So play by the rules.
Genuine Ways To Get Backlinks
---
The below mentioned ways are the genuine high quality ways to get backlinks for your site.
Niche Relevant Blog Commenting – By commenting on other blogs you can build backlinks and most importantly don't comment for the name sake to get a backlink. Read the article and leave a genuine comment.
Guest Blogging – By doing a guest blogging it automatically act as a backlink to your site.
Social Media – Sharing your content on social media. Do remember don't share your content on a daily basis and don't sound too commercial.
Answering in Q&A sites – Helping people in the question and answer sites for example Quora.
Forums – Participating in the forums related to your niche.
Build a list – Building your email list.
Get Listed on Directories and Classifieds.
If you are interested in building your free website you can click HERE. To know more about blogging ideas click HERE.
Final Thoughts
---
In conclusion, if backlink strategy has scared you so far, it's time to act on it. A useful analytic report can show you valuable sources to investigate. The pursuit of engaging content creation is the keystone of effective link building. And finally, sharing without scamming is an essential skill in promoting your website.
I hope this post There's No Miracle Formula For Effective Backlink Strategies gave you some insights on backlink strategies.
If you are interested in building your online career and want earn money online below details will help you.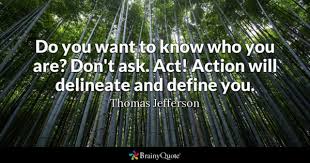 Take Action – Learn how to turn your passion into an online business. Learn how to build your own website and how to earn from it. Learn how to be your own boss by blogging. Learn from the great community with like-minded people helping, teaching and guiding each other for success. Learn affiliate marketing and many ways to earn online.
If you would like to join me, you can register here to create your free starter membership. This is where I network with others and offer my help each and every day to people like yourself.

Need help on anything I discussed here?
Not to worry I am here to help you, please feel free to contact me at paul@beyourownbossbyblogging.com or leave your comment here and I will be happy to help you.
Your Friend,
Paul