Dear Friend,
In this post, I am going to discuss the importance of having an email list for your business and going to share with you How To Build An Email List For Marketing. When it comes to "Marketing" I mean the useful programs or products that will add value to your customers.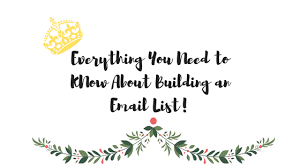 Here we go…
What Is An Email List Building
---
In simple terms, it's about collecting the people's contacts mainly email addresses with their permission to contact them whenever we publish a post or we find things or information related to their interest. It's about adding value to their life by keeping them updated on their interest.
Why We Need An Email List
---
Simple in order to contact. In many cases, although they are interested in visiting our site or wanted to know about our posts and recommendation they won't get a chance to revisit our website, in those cases when we send information to their email it will be a greater help to them.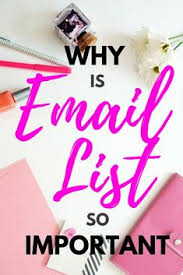 Importance Of Building An Email List
---
Many experts often advise by saying "If you don't have an email list your business is dying", so email list plays a vital role when it comes to business. Your email list is your big asset.
Hope you come across the famous saying, "Money Is In The List"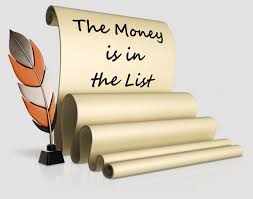 72% of consumers say that email is their favored conduit of communication with companies they do business with. 61% say they like to receive promotional emails weekly and 28% want them even more frequently. – MarketingSherpa
MY NUMBER 1 RECOMMENDATION – If you want to earn money online I would strongly recommend Wealthy Affiliate which is my number one recommendation and you can read my wealthy affiliate review HERE
Some Important Stats About Email Marketing
---
The below information will show you the importance of building an email list. When I came across these stats while reading online it was an eye-opener for me.
68% of consumers find email to be their #1 preferred channel for receiving commercial messages – CG Selections "Nationaal Email Onderzoek" (2013)
66% of consumers have made a purchase online as a direct result of an email marketing message – Direct Marketing Association (2013)
I hope the above stats makes my job easy in explaining the importance of email marketing.
Advantages Of Building An Email List
---
You have an Asset which will help you in making consistent sales.
You can build your real business with your database without trusting other channels.
Most of your visitors won't show up again after their first visit, so if they subscribed to your list you can contact them.
Building relationship – For most of us, it's hard to pop in into a website and just buy a product or service. When we build a relationship via email marketing then it's not that much harder for them to take our recommendation.
Will take you From Author to Authority.
Increases the Trust. (List Goes on…)
So now we move on to the main point of our discussion on How To Build An Email List For Marketing, I am going to explain to you the basics…
How To Build An Email List For Marketing
---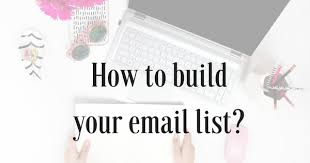 There are many ways to build your email listing and I am going to share a few…
Subscribers Form – On your website you can have a Subscription form through that you can collect your visitors contact details so that you can contact them.
Free Give Away – You can provide some valuable information (For Example an Ebook or Free Report) as an exchange or offer for subscribing to your mailing list.
Social Media – You can share and let your friends know about your website and you can ask them to subscribe if they are interested.
Let Your Friends and Relatives know what you are doing – Many of us forget the importance of discussing what we do with our family, friends, and relatives. If we are not confident in promoting our own service to our own family members and friends how can we expect others to trust us and use our service or accept our recommendation.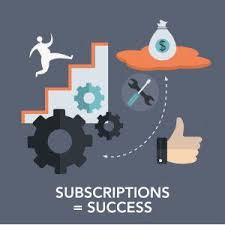 Share with them and let them know the benefits they get by subscribing to your list.
Dear Friend, most advertising studies have shown that the majority of the people won't buy anything from you on the first contact, and it takes several reminders before they actually take any action.
Plugin For Email Subscription
---
I am using WordPress and with it, we have many free plugins where we can choose one. It will help us in making our job easy and simple. In that plugin, you will have a lot of options…
The one that I am using is "Email Subscribers & Newsletters" plugin with the help of this plugin you can, Add subscription forms on the website, send HTML newsletters & automatically notify subscribers about new blog posts once it is published.
Advantages
You can see all the details of your subscribers.
You can Import and Export your list.
You can have minimum of 10000 subscribers.
You can post notifications.
You can send Newsletter.
Single Opt In And Double Opt In
---
In the plugin you will have the single opt in and double opt in option, I will advise you to go with the single opt in option rather than double opt in option.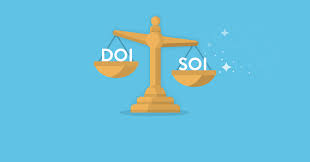 What Is Single Opt In?
In this type of email subscription, the user does not need to confirm his or her interest again.
What Is Double Opt In?
In this type of email subscription where your subscriber after submitting his or her details on the subscription form still he or she needs to confirm it again via their email, they will get a confirmation they need to click on that link.
Reason for suggesting the single opt in – Already because of his or her interest the user is providing the details or subscribing to our list so that's more than enough rather asking the user to confirm it again. Also due to some reason the user might miss that double confirmation email although the user is interested if we have double opt in option we will miss the user.
Autoresponder
---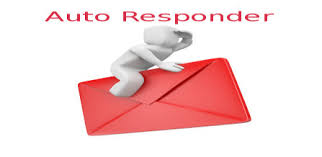 All the online marketing company uses Autoresponder. Autoresponder plays an important role in list building, it sends email automatically once you put the email in the list. It makes your job easy and through that, you can send a series of emails related to your service. You can advertise your squeeze pages and chapter pages via Autoresponder.
To name a few Top Autoresponders…
AWeber
iContact
Mailchimp
Getresponse etc
So give some thoughts, I would personally advise you, rather going for an autoresponder in the initial part of your online business, you can go for an Autoresponder once you start earning some reasonable money from your business.
If you are interested in building your free website you can click HERE. To know more about blogging ideas click HERE.
Final Thoughts
---
I hope this post on How To Build An Email List For Marketing gave you some insights and you now know the importance of building your email list for marketing.
As Edmund Loh stated in his book Crushing It….. Thus it is more intelligent to make list building your main priority before closing the sale through your follow up emails.
A recent study concluded that email is almost 40 times better at acquiring new customers than face-book and twitter.
I am learning about earning money online from a genuine program that helps me to learn and earn. If you are interested below are the details.
My Earnings
---
Often people ask me is it really possible to earn $100+ in a single day. The answer is YES! My Highest Per Day Earning is $175 In Affiliate Marketing. See the proofs below.

Looking for the latest one?
Back To Back Earnings Within A Few Hours…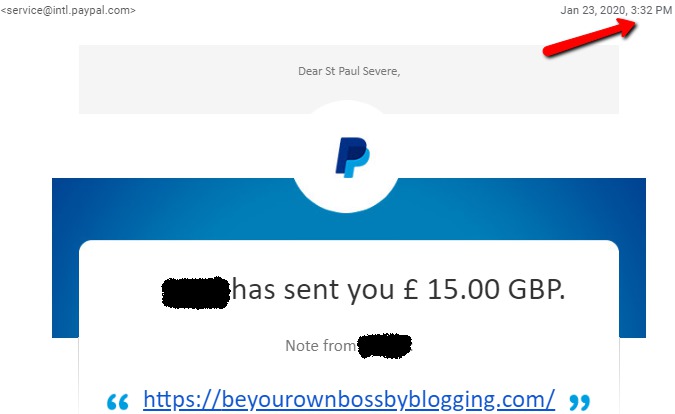 Within a few hours another payout…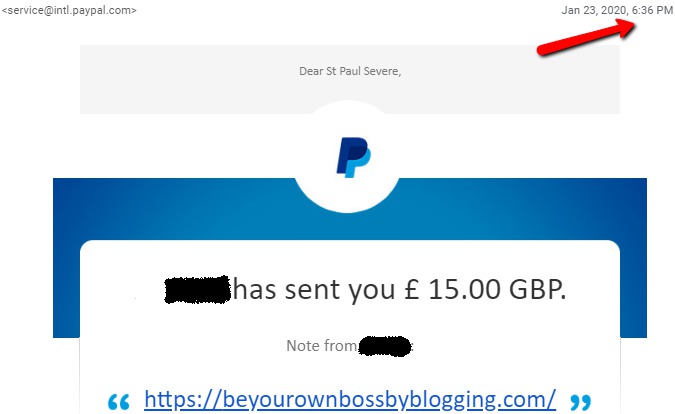 What about recurring income every month?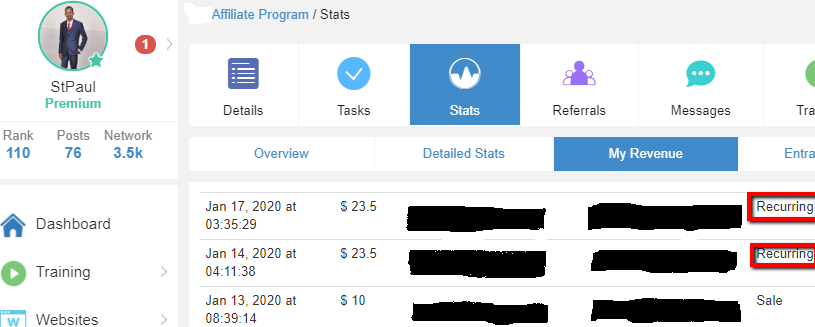 How I Make Money Online? 
---
"Success Is A Learnable Skill. You Can Learn To Succeed At Anything." — T. Harv Eker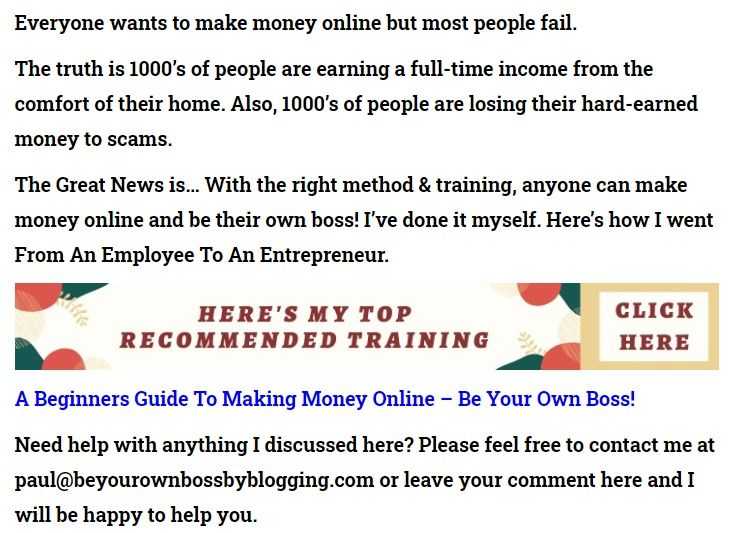 "Affiliate Marketing Has Made Businesses Millions & Ordinary People Millionaires." – Bo Bennett
Are You Interested To Find Out How I Turned From An Employee To An Entrepreneur?

Your Friend,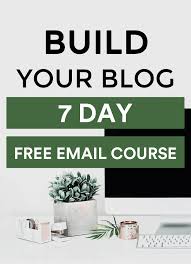 Sign Up To My FREE Make Money Online Email Course…
Learn To Turn Your Passion Into Profits!
Learn To Turn Your Interest Into Income!