Dear Friend,
When you run a blog that you want to make money from, sponsorship is likely to be one of your income streams. Brands can sponsor your blog by placing an advertisement on it or perhaps sending you free things to review. It's unlikely to make you rich on its own, unless you have a very popular blog, but it's a great way to start bringing in some money from your blog. So Finding the Best Sponsors for Your Blog plays a vital role in monetizing your blog.
However, you need to be careful when you let brand sponsor you because you don't want to upset your readership. Before you start accepting sponsors, you can do a few things to make sure you're choosing the right ones.
This is an affiliate contributed post. That means that Paul did not write the entire post.
Understand How Sponsorship Might Affect Your Blog
---
If you're thinking about opening your blog up to sponsors, you need to know how it could influence the direction of your blog. Firstly, consider whether your blog is suitable for different types of sponsorship. If you put ads on your blog, can you do in an unobtrusive way that won't bother your readers? Does it make sense for you to write reviews of products sent to you by sponsors or will it look strange among your other posts? How often might sponsors expect you to mention them?
Relevant – Publishing relevant post to your niche is very important. Relevant is the key, if you post irrelevant posts or reviews in your blog for sure it will affect your readership. So you need to make sure your posts and reviews are helping your customers and adding value.
If you are interested in building your free website you can click HERE. To know more about blogging ideas click HERE.
Know Your Readers
---
"If you write for everyone you write for no one."
It's essential to know your audience before you start accepting sponsorship's for your blog. You need to consider not just what sort of material they want to see but also whether they would be receptive to anything that comes from sponsors at all. Some people will be turned off your blog by anything that they can see is a paid for post or advertisement. Others will happily accept that you use your blog to make money and won't mind seeing the odd promotion.
Providing value in what we offer is the key and customers are searching for information and help. If we gonna provide great information on what they are looking and solve their problem they will be more happy. Of course, if you offer them things they're interested in, they will be less likely to be annoyed by any promotional content that you post.
Choose Sponsors You Can Promote Naturally
---
Choosing the right sponsors is essential if you want to avoid annoying your readers and keep the quality of your blog. Fortunately, sponsors are often just as invested in finding the right blogs to promote their brands. The sponsors you accept should depend on the topic of your blog. But a niche blog doesn't necessarily mean looking for very niche sponsors.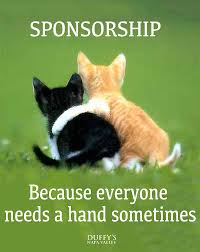 If your blog is broadly about business, a software development company could be a good sponsor because it's of interest to business people. But it could be equally good for a blog aimed at accountants. It might not directly relate to the topic at hand, but it can still be of interest to many accountants who might need to develop their own software.
One of the best ways to monetize your website is to have the right sponsors. So choose the sponsors carefully and relevant to your niche. It's a win win situation for both the sides.
Know Where to Find Sponsors
---
"Mentors talk with you and sponsors talk about you. Mentors give you perspective and sponsors give you opportunities." – Beleaderly.com
Knowing where to look for sponsors is obviously important if you want to find any for your blog. Sometimes, sponsors will reach out to you to discuss a possible sponsorship deal. However, you often need to go looking for sponsors if you want a chance at having any. Some people get started by publishing a post telling people that they're looking for sponsors.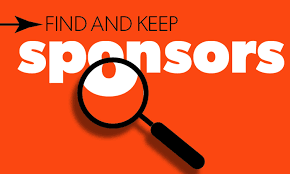 But it's also a good idea to find brands that you think would work well for your blog and reach out to their social media, PR or marketing team. You can put together a promotional pack that shows people why they should choose your blog and what you can do for them. It can include key facts like how many hits you get, how many subscribers you have and how many shares your posts get. You can also find sites to sign up to that will help you connect with sponsors.
Learn How to Negotiate with Sponsors
---
"If you don't know your own worth and value, don't expect someone else to calculate it for you."
Being able to negotiate with sponsors is important if you want to get a good deal. It can feel tricky to do because they can seem like the ones who have all the control. However, they want something from you too and you do have leverage if your blog will be valuable to them.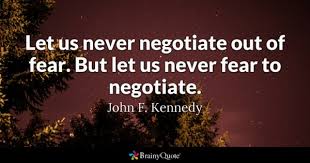 Make sure you're upfront about what you can offer sponsors and what you expect from them in return. It's helpful if you can set some clear rules that you're both going to follow so you each know your end of the deal. You might also set some rules for yourself so that you can make sure your sponsorship's don't end up overtaking your blog's mission.
Final Thoughts
---
Hope this post "Finding the Best Sponsors for Your Blog" gave you useful insights on choosing your sponsors, where to find your sponsors and how to negotiate with your sponsors. Do remember helping people is the main thing and making money is the by product.
Getting the right sponsors for your blog takes some work. Don't expect them to simply come to you if you want to find the best opportunities. 
MY NUMBER 1 RECOMMENDATION – If you want to earn money online I would strongly recommend Wealthy Affiliate which is my number one recommendation and you can read my wealthy affiliate review HERE
If you are interested in building your online career and want earn money online below details will help you.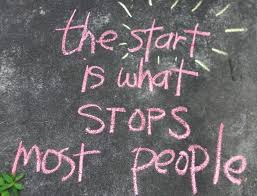 Take Action – Learn how to turn your passion into an online business. Learn how to build your own website and how to earn from it. Learn how to be your own boss by blogging. Learn from the great community with like-minded people helping, teaching and guiding each other for success. Learn affiliate marketing and many ways to earn online.
To learn and earn online all you need to do is take action (By Joining) and follow the training. Do remember…
"Success is a learnable skill. You can learn to succeed at anything." — T. Harv Eker
If you would like to join me, you can register here to create your free starter membership. This is where I network with others and offer my help each and every day to people like yourself.

Need help on anything I discussed here?
Not to worry I am here to help you, please feel free to contact me at paul@beyourownbossbyblogging.com or leave your comment here and I will be happy to help you.
Your Friend,
Paul