Dear Friend,
In this post "Building Roads To Your Blog" you will get insights on bringing people to your blog. Marketing your blog effectively is crucial to building a readership, finding monetization potential, and building a name for yourself (Branding). But are you doing it in the most efficient way? If you're focusing solely on costly, interruptive outbound marketing, the chances are the answer is "no".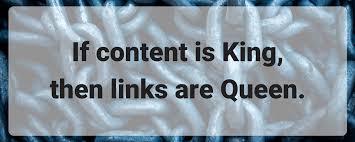 Rather than building a road to your potential reader's front door, why not build roads to your blog instead? We're going to look at strategies that focus on bringing people to you rather than forcing yourself out of your way to go find them.
This is an affiliate contributed post. That means that Paul did not write the entire post.
Be Social
---

"92% of respondents reported that a positive recommendation from a friend, family member, or someone they trust is the biggest influence on whether they buy a product or service." – Paul M. Rand
Word-of-mouth is one of the strongest marketing forces to exist. People are a lot more likely to believe a friend, acquaintance, or professional contemporary when they say that your blog is beneficial rather than when you tell them yourself.
To build word-of-mouth, you need to leave your readership with a good impression. Not just through your content, but through your conduct as well.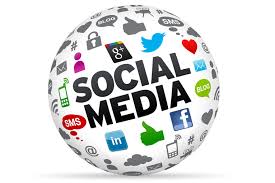 Social media is a fast, direct tool for engaging your audience, so there's no reason not to use it. Reply to mentions, ask questions of your following, re-tweet interesting things they share with you. Create the notion of a bond that makes your readership more likely to follow, to share, and to recommend your blog to those that they know.
Get Visible
---
Where do people go when they want to find something on the internet? The answer is so obvious nowadays that the question almost seems rhetorical. In case you haven't heard already, Google is the best friend that your blog can possibly have. If you're not thinking about how to increase Google ranking for every page of your site, now is the time.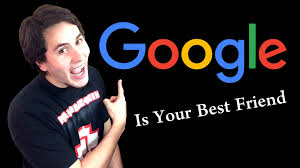 Focus on learning about search engine optimization, finding the right keywords to bring your audience to your page, and the little problems that can stop you from making rank. For instance, broken pages and broken links can make you much less visible on Google. There are plenty of analytic tools available from Google itself to even help you see which keywords and phrases help you bring in more visitors to tailor your approach further.
Find The Value They Want
---
A big part of both ranking on Google as well as appealing to new readers is to think about what they want first and foremost. Not just problems they want to solve or tips they could use, think about the actual language they would use to describe it to make them more likely to use the phrases that bring your page up when they search. Then ensure that your content has the value to support that decision.
Valuable content and search engine optimization are two prongs in the same strategy. Value can be informative, it can be entertaining, it can be newsworthy, it can be problem-solving. Just make sure you don't post content if it doesn't have value. If you don't yet have a readership that cares about your personal brand, for instance, what is the value in the weekly/monthly/yearly updates we see so many bloggers post?
Quality Content
"Content Is King"
By writing quality content in your blogs you will be noticed well by SEO and it will help in better ranking and also will help your visitors serving the purpose.
Do the keyword research and SERP (Search Engine Results Page) competitor research before writing your post.
Write Minimum 1000+ Words – Do not write content to have content, need to write the content to add value.
Write Frequently – At least 3 times in a week.
Fill out the meta title and meta description without fail.
Use Images to explain your messages better.
Fill the ALT images fields.
Have Internal Links in your post (Links to your posts – Relevant posts).
Have External Links in your post. For example Google, Youtube, Wikipidea etc.,
Have Backlinks posting your post in social media is also a backlink.
If possible add a short video.
Write a call to action (CTA) and guide them to the next step.
The list goes on I have given you the basics by doing these above things there is more chances to rank better in SEO. You can get detailed information on blog post checklist in my post Best Blog Post Checklist For You To Rank Your Post.
I thought it will be helpful for you if I can share "how to write quality content with value"
Writing Content With Value
Do remember the below four steps while writing a post
Address the problem.
Provide the solution.
Tell the benefits.
Call to action Guide the people.
Ask yourself "What value my readers going to get by reading my post" and write the post in order to help your visitors. Helping people is the main thing and making money is the by-product.
Sprinkle Your Brand Around
---
If people recognize your brand before they have even been to your website, then that means you have really hit the big time. Brand recognition builds prestige and trust in a blog, so how do you build that? Producing great content and building an audience is one way, but by spreading the brand outside your own blog, you can give it a significant boost.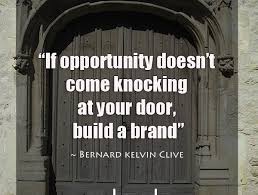 Guest posts to other blogs and contributions to news sites like Forbes or Moz can do a great deal to help give your brand a little more stage presence that brings more curious folk to your front page.
Be The Talk Of The Town
---
You can use other people to help prop your brand up just as much. Just as encouraging readers to share and engage with your content helps build word-of-mouth, so does reaching out to more established platforms. Bloggers, Youtubers, and other big internet voices act as influencers, having some control over where the attention of particularly large audiences goes.
The right shout-out can do a huge amount of good for your own readership. Look for opportunities to engage in influencer marketing. To get the attention of those with the biggest platforms, you have to ensure that what you have to share is both unique and relevant so craft your approach carefully.
Leverage Content Elsewhere
---
As with guest posts and social media, you can create content on other platforms that help to direct readers back to your blog. In particular, multimedia content has been shown to be one of the most effective tools in your arsenal. Beyond simply sharing videos through your social media pages, create a Youtube channel that you go on to share from.
It creates another arm of your marketing department and another way for new audience members to engage with the brand for the first time. Hopefully, the videos are interesting enough and remember to link to your blog so that they encourage further traffic, not just a like and subscribe.
Keep Bringing Traffic Back
---
It's not all about building roads for the new audience members who have yet to find you. You want to give familiar folk the road back home to you as well. Email pop-ups might seem annoying to the casual user, but time and time again it is shown that they work and that email subscriptions are one of the most effective ways to engaging readers to return to your website.
There are email building tools that make it easy to format and brand email newsletters to fit your blog. Beyond using them to recap recent blog content, you should think of exclusive content or offers to put on them to give them a better value proposition, making readers more likely to want to subscribe in the first place.
"66% of online consumers have made a purchase as a result of email" – Source DMA
Inbound marketing techniques tend to be much more cost-effective, not to mention more rewarding in the long-term. There is still some need for the immediate effectiveness of short-term outbound marketing, but don't ignore the chance to build the roads that slowly continue bringing traffic, too.
Final Thoughts
---
Hope this post Building Roads To Your Blog gave you some useful insights and by implementing the above success blueprint for sure you can build roads to your blog.
If you are interested in building your online career and want earn money online below details will help you.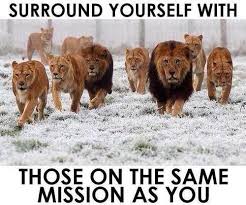 Take Action – Learn how to turn your passion into an online business. Learn how to build your own website and how to earn from it. Learn how to be your own boss by blogging. Learn from the great community with like-minded people helping, teaching and guiding each other for success. Learn affiliate marketing and many ways to earn online.
To learn and earn online all you need to do is take action (By Joining) and follow the training. Do remember…
"Success is a learnable skill. You can learn to succeed at anything." — T. Harv Eker
If you would like to join me, you can register here to create your free starter membership. This is where I network with others and offer my help each and every day to people like yourself.

Need help on anything I discussed here?
Not to worry I am here to help you, please feel free to contact me at paul@beyourownbossbyblogging.com or leave your comment here and I will be happy to help you.
Your Friend,
Paul