Dear Friend,
On a daily basis, 1000's of moms search on Google for best part-time jobs for single moms and see a lot of online programs promising they will make them rich. But you know very well those are just words. In this post, I will walk you through the process of finding a genuine and best part-time job to work from home.
If you are here and reading my post means you are in a need of a genuine part-time job to work from home which will help you raise your children. On a daily basis, the cost of living is going up and the challenges to raise our children to keep on increasing. This post will help you and will change your life if you are ready to act and implement the things that I am going to share with you.
Best Part-Time Jobs For Single Moms – Work From Home
My Mother Is A Single Mom
---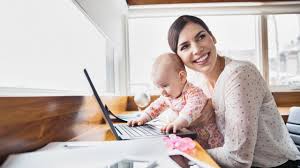 To share a bit about myself. I lost my father in my childhood and was raised by my mom. I am the only child to my mom and she don't have much education so she went on working in a Gloves company where the salary is very less, in the beginning, she was paid around $10 for a Month (Hard to believe?).
She worked for 25 years and when I started earning I want her to quit her job and you know what when she quit her job can you guess her salary? She was earning $65 per Month. She uses to work for 10+ hours already she is an asthma patient so in the initial stages, she finds it hard to work and taking care of me.
So I was placed in an orphanage and I stayed there for 6 years. Why I am sharing all this information with you? Its because I know the struggles of a single mom I seen that, I felt that. With that very little salary my mom took care of myself and herself. She did a lot of sacrifices for my well-being and to educate me. So I know the pain, struggles, tears, loneliness, challenges, problems, difficulties, expectations, disappointments, prayers, sacrifices, etc.,
My Gratitude And Paying It Forward
---
My main intention for writing this article is to motivate you and show you there are genuine ways you can earn money online and build your own online career by working from your home. And to inform you there are many single mom's changed their life by taking this path which I am going to show you.
Afraid Of Scams?
---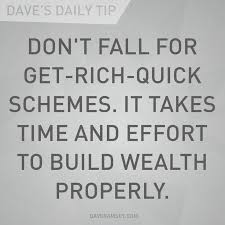 To be honest I have fallen as a victim to many online scams and lost a lot of money. I do understand there are a lot of online scams and people are afraid of that. It's really a great challenge to find the right program to earn money online but in my 8+ years of experience in trying to make money online, I can say that there are genuine programs via which you can earn money online. Not all of them are scams at the same time not all of them are genuine ones compared to the scams the genuine ones are very very less say just 1% to 5% are genuine.
Why Online?
---
Starting a business online is the best way for many reasons and having many advantages…
Global Market.
You can start with low investment.
You can work from home.
You can work on your convenient time.
Earning potential is unlimited.
You will be your own boss.
You can spend more time with your loved ones.
Freedom in all aspects.
Investments
---
When it comes to starting a business you need a lot of money. Many people are afraid because of the investment in starting a business. Not only investment you need infrastructure, manpower, inventory, etc.,
But with online business, you don't have all this hassle. And the investment is also very low and affordable.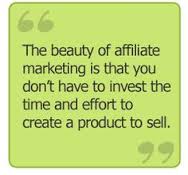 Without Investment
Many people often ask me to tell them or refer an online job to work from home. And they will add "Look for a job without investment" To be honest there are ways to earn money online without any investment but it will consume a lot of time and lot more effort. And the percentage of success is very very less. There is no free lunch in this world!
Be Your Own Boss By Blogging
---
Blogging and affiliate marketing are the Best Part-Time Jobs For Single Moms – Work From Home. Although there are many ways to earn money online I will recommend blogging and affiliate marketing. These are the best ways to earn money online in the longer run.
"Affiliate Marketing has made businesses millions and ordinary people millionaires."
"Blogging made many online entrepreneurs"
You would have come across many ads saying you can earn $100 per day, $1000 per day, etc., by just buying their product, "Within minutes you start making money" But the truth is they are lying. In order to earn money online, you need to work hard and it will take time. But it will yield you great results.
To know more about blogging and niche selection read my post Blogging Ideas.
Blogging Blueprint
---
If you want to earn money online I would strongly recommend Wealthy Affiliate which is my number one recommendation and you can read my wealthy affiliate review HERE
Choose an Interest – Turn your passion into thriving online business.
Build a Website – You can build a website within 30 seconds. Many of us are thinking building a website is very difficult and it's rocket science but its very easy. You can build your FREE websites within 30 seconds. Read my post Build A Website in which you can see how you can create a website within 30 seconds..
Attract Visitors – Get visitors to your blog. Worried about getting traffic or need more information on traffic read my post Art Of Traffic.
Earn Revenue – Slowly but surely you will start earning money.
By following just the above blueprint you can establish your own online empire.
Learning About Blogging
---
We need to go through the learning process in order to earn money. There are 1000's of an online programs teaching you about blogging. You need to find the best and genuine online program. To be honest, without learning from a good program it is very very hard to learn blogging by yourself. The cost is very high with different programs and some programs cost are very less compared to others but the quality is the main thing.
I did my research in finding a genuine program and the program I use to learn everything about earning money online. The best thing is you can learn everything under one platform and you will get all the tools required to run your business on the same platform making our job easier. Another best thing is there is no up selling.
If you want to earn money online I would strongly recommend Wealthy Affiliate which is my number one recommendation and you can read my wealthy affiliate review HERE
How Much Will It Cost To Start An Online Business
---
$49 a month which is less than $1.63 per day is the investment for your business. Or $359 a year which is about $29.91 per month and just 0.98 per day. With this small investment, you have a business in your hand and all you need to do is follow the training and implement it. You need to buy a domain which will cost you $13 – $15 for a year. That's it, this is the investment it will cost you to start your online blogging business.
Final Thoughts
---
My friend hopes this post-Best Part-Time Jobs For Single Moms – Work From Home gave you some useful insights on starting a genuine part-time job. Blogging works! If you do what works – It Works! I personally know many single moms making their living via blogging. I have seen many true success stories and I am a full-time blogger working from home. So give it a try and see by yourself whether blogging is for you.
If you are interested in building your online career and want to earn money online below details will help you.
Take Action – Learn how to turn your passion into an online business. Learn how to build your own website and how to earn from it. Learn how to be your own boss by blogging. Learn from the great community with like-minded people helping, teaching, and guiding each other for success. Learn affiliate marketing and many ways to earn online.
MY NUMBER 1 RECOMMENDATION – If you want to earn money online I would strongly recommend Wealthy Affiliate which is my number one recommendation and you can read my wealthy affiliate review HERE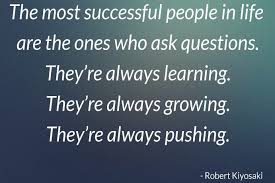 To learn and earn online all you need to do is take action (By Joining) and follow the training. Do remember…
"Success is a learnable skill. You can learn to succeed at anything." — T. Harv Eker
If you would like to join me, you can register here to create your free starter membership. This is where I network with others and offer my help each and every day to people like yourself.
My Earnings
---
Often people ask me is it really possible to earn $100+ in a single day. The answer is YES! My Highest Per Day Earning is $175 In Affiliate Marketing. See the proofs below.

Looking for the latest one?
Back To Back Earnings Within A Few Hours…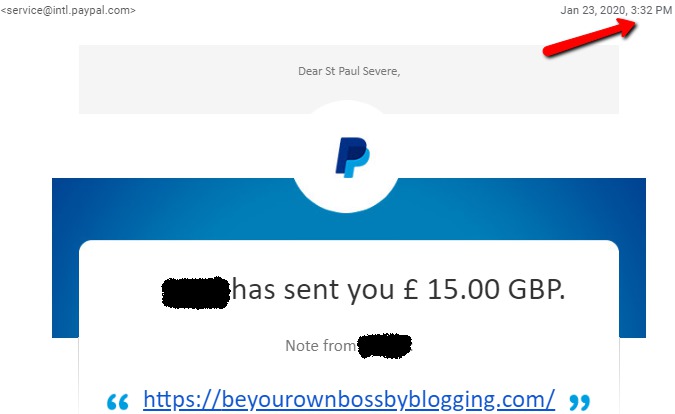 Within a few hours another payout…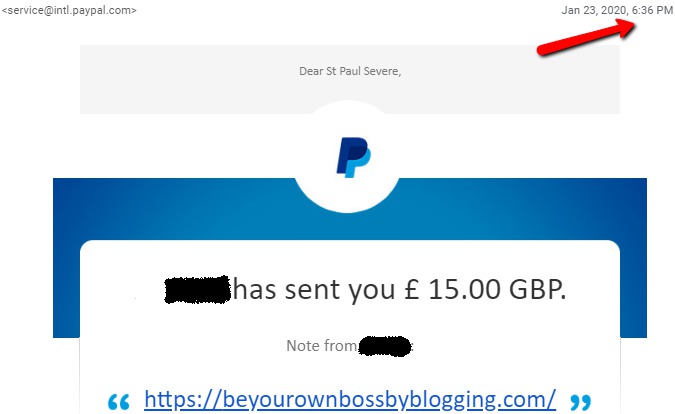 What about recurring income every month?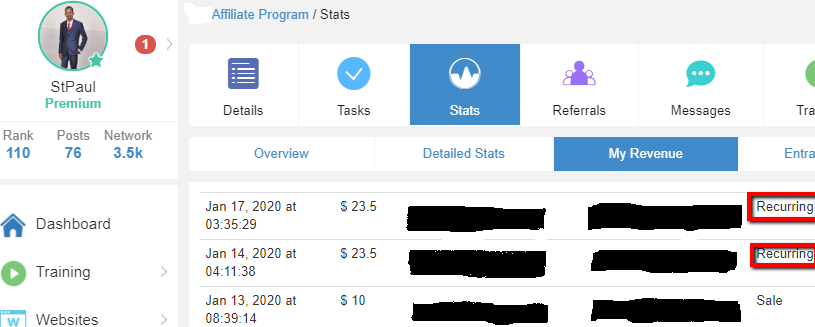 How I Make Money Online? 
---
"Success Is A Learnable Skill. You Can Learn To Succeed At Anything." — T. Harv Eker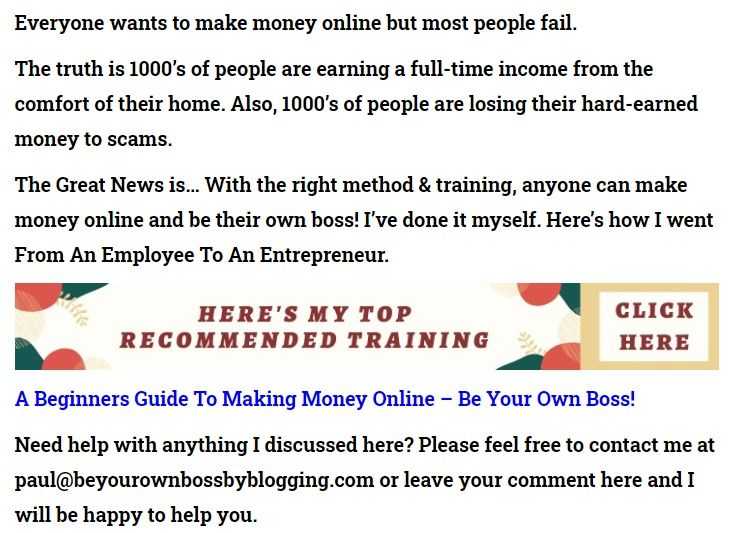 "Affiliate Marketing Has Made Businesses Millions & Ordinary People Millionaires." – Bo Bennett
Are You Interested To Find Out How I Turned From An Employee To An Entrepreneur?

Your Friend,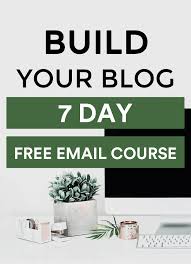 Sign Up To My FREE Make Money Online Email Course…
Learn To Turn Your Passion Into Profits!
Learn To Turn Your Interest Into Income!