Dear Friend,
In this blog post you are going to get answer to the question Are You Putting Your Blog's Viewing Figures To The Best Use Possible? Measuring our stats is very important for our success.
The first thing I will do everyday before starting my work is to check my traffic. It fluctuate often, I am in this blogging career for more than 16+ Months one thing for sure my traffic is gradually going up. I am really surprised to see the views I get from different parts of the world. It's an amazing feeling and when I see people commenting and asking question after reading my posts I am really excited and motivated. This is an affiliate contributed post. That means that Paul did not write the entire post.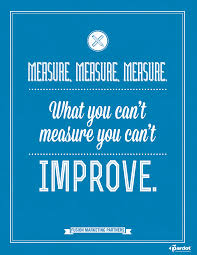 Views Count On Your Blog
---
When you start blogging, there's every chance you'll struggle to get more than ten views on each post. Soon, you'll feel like you're shouting into the void. Twenty posts in, you'll probably be ready to hang up your blogging totem altogether. But, then something will happen.
You'll publish a post, like any other, and the views will start to soar. Instead of your standard five readers, your view count will hit twenty, fifty, one hundred. And, from that point, your other posts will get more views too. Writing quality content is the key don't worry about the least numbers you keep writing quality content and add more value for sure automatically your viewers count will increase.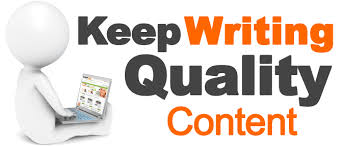 Finally, your viewer count will start to represent your efforts. And, you'll be able to sit back and rest easy. Or, will you? In truth, that all depends what you want from your blogging journey. If you're doing this for fun, increased numbers will be reward enough in themselves. If you're hoping to enhance your blogging career, you might need to put those numbers to good use before you see any money. But, how can you use your blog traffic to make real ripples?
Are You Putting Your Blog's Viewing Figures To The Best Use Possible?
Transfer Viewers To New Platforms
---
Having a good readership on one platform isn't enough anymore. If you want to see continued success, you're going to need to branch out. You can use your existing audience to make this work. By posting links to other social media accounts on your blog, you can transfer your audience from one platform to another. This is a fantastic way to give a new account a boost, and get yourself higher in listings.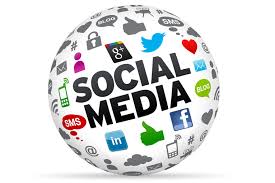 This can also help build trust with existing readers. After all, they may get to know a more off-the-cuff version of you by following you on Twitter as well. Plus, they get the benefit of more posts each week this way. And, that's sure to increase their interest in what you're doing. 
There are people whom I know they drive their traffic only from social media. Facebook, Twitter, Pinterest, Youtube, Google+, Linkedin etc., plays very important role in bringing traffic to your blog. Someone said this…
"Online is old news. Online in social media is today's news… Social media is not a subset of the internet. Social media is the internet." So make use of it.
Consider Money Making Methods
---
Aside from using affiliate links, your blog itself may not earn much. In fact, most bloggers make their incomes through sidelines. When you start reaching the viewing figures you're after, you may want to do the same. There are a few options open here. You might want to develop merchandise or use your blog as a platform to sell homemade goods. Or, you might want to develop an app which customers can download for a fee. You could even make the upfront application free and include extra content users have to pay for.
Bear in mind that, if you're making money, you need to ensure your products are up to standard. You should take as much time as possible perfecting any crafted goods you sale. Even where your app is concerned, you should contact companies like Global App Testing who can run your designs through their paces. Then, you can sell to readers without compromising their loyalty.

Some bloggers decide to take things even further by starting subscription boxes. If you can think of a subscription which would suit your style, don't hesitate to get started. Try it out and see how your audience reacts.
For more information on subscription box business watch the below video which will explain you in detail the 3 steps to launch a subscription box business.
Final Thoughts
---
Hope this post Are You Putting Your Blog's Viewing Figures To The Best Use Possible? Gave you some insights on how to make use of your viewers and how to increase your viewers count. Knowing is not enough to succeed implementation is very important. All the very best!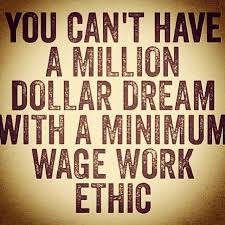 If you are interested in building your online career and want earn money online below details will help you.
Take Action – Learn how to turn your passion into an online business. Learn how to build your own website and how to earn from it. Learn how to be your own boss by blogging. Learn from the great community with like-minded people helping, teaching and guiding each other for success. Learn affiliate marketing and many ways to earn online.
MY NUMBER 1 RECOMMENDATION – If you want to earn money online I would strongly recommend Wealthy Affiliate which is my number one recommendation and you can read my wealthy affiliate review HERE
To learn and earn online all you need to do is take action (By Joining) and follow the training. Do remember…
"Success is a learnable skill. You can learn to succeed at anything." — T. Harv Eker
If you would like to join me, you can register here to create your free starter membership. This is where I network with others and offer my help each and every day to people like yourself.
Want To Be Your Own Boss?
Tired Of Working For Someone's Dream?
Interested In Building Your Own Business?

Need help on anything I discussed here?
Not to worry I am here to help you, please feel free to contact me at paul@beyourownbossbyblogging.com or leave your comment here and I will be happy to help you.
Your Friend,
Paul