Dear Friend,
In this post, I am going to discuss The Blog Post Checklist you need to have and follow to help your content ranks on Google. In order to get organic traffic, we need to have a quality blog post covering or fulfilling all the required aspects from the SEO point of view. So it's advisable to have your blog post checklist and follow all the checklist before you post your blog.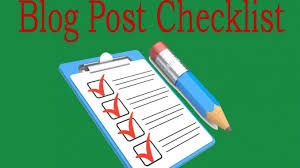 I strongly believe this blog post checklist will give you new insights and areas you need to focus on to rank better. I am sharing what I learned from one of my coach Jay. So are you ready? Here we go…
Research
---
This research section can be divided into four sections or four steps.
Topic Idea
Keyword Research
SERP Competitor Research (SERP – Search Engine Results Page)
Article Research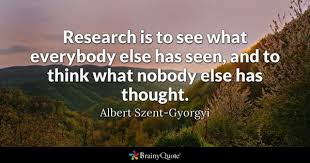 Once you decided your topic do some keyword research and select the best keywords for your post. After selecting your keywords based on traffic and QSR (Quoted Search Results) do the SERP Competitor Research (SERP – Search Engine Results Page) and check what your competitors are coming up with. This will give you an idea.
Tips – Go for a keyword with 100+ Monthly searches and less than 100 QSR.
Please don't copy the content but think and come up with better options. For example in your blog post, you can include more relevant images, you can add a short video to explain your content, etc.,
You can read related articles to provide quality and valuable information to your readers.
MY NUMBER 1 RECOMMENDATION – If you want to earn money online I would strongly recommend Wealthy Affiliate which is my number one recommendation and you can read my wealthy affiliate review HERE
Writing
---
Title – Write an eye-catching title for your post including your keyword.
The title is one of the most important things. It is the first thing that people read. – Robert Munsch.
Choosing The Category – Placing your post in the writing category. For example, if you are writing a review place your post in the review category, if it's about training place it in the training category, if it's about tips and ideas place in the respective category.
Featured Image – Set a featured image for your post it speaks louder. It gains attraction and attention easily. Choose a relevant image.
Meta Title And Meta Description
I was not aware of the importance of the fields Meta Title And Meta Description and my Coach Bo explained the importance and it plays a vital role in attracting more viewers for your post and plays a significant part in SEO. My Coach often calls these fields as free real estates. So don't miss it. All you need to do is enter your title and write a description that will act as a catalyst to read your post.
Headings
Don't write long paragraphs. In research it came to light people don't read big paragraphs so make small paragraphs and give subheadings. Regarding the size of paragraphs, experts are suggesting writing paragraphs with four to six lines is okay.
Internal Links
If you have internal links that is links connecting to your other posts it will add more value. Instead of having only affiliate links if you have internal links, Google will feel good meaning you have more information to offer your readers instead of just promoting your affiliate links. It helps in branding yourself and your website. It offers more value to your visitors.
At the same time make sure your internal links are relevant and making sense when you are redirecting or asking your readers to look into those posts for detailed information.
External Links
Also, have at least one or two external links meaning you are providing and guiding your visitors to the best places to get the information they are looking for. Not biased or just promoting your affiliate link.
Examples for external links are Google, Youtube, Wikipedia, etc.,
Supporting Images
Adding supporting images will help your readers to understand better. People will remember the images better than the text. Instead of just writing a long essay you can use supporting images to add more value to your content.
Alt Description For Supporting Images
While mouse over the images it will show some text relevant to those images and also Alt text will have the detail of that image. By clicking on your images fill these fields.
Embed a Video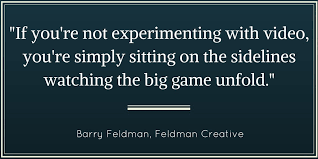 This is optional but now a day's people love videos rather than reading text. Also in a recent survey, they published people take action (Buying) after watching videos compared to reading an article. So if possible add a short video explaining the core element of your content.
Write a Call To Action
This is a very very important CTA call to action, this is the place you ask people to take action. In your post, you are addressing the problem, providing the solution, telling the benefits, and finally, you need to tell your readers what they need to do and how to do it. Ask them to take action.
Publish The Post – After checking all these checklists publish your post.
If you are interested in building your free website you can click HERE. To know more about blogging ideas click HERE.
Final Thoughts
---
I hope this post, Best Blog Post Checklist For You To Rank Your Post gave you some new insights. By implementing these checklists you can add more value to your blog post. Knowing is not enough, only doing what you learned will bring you success. So implement what you learned wishing you great success!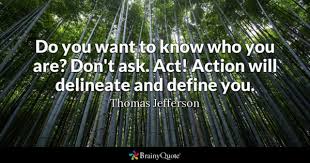 If you are interested in building your online career and want to earn money online below details will help you.
Take Action – Learn how to turn your passion into an online business. Learn how to build your own website and how to earn from it. Learn how to be your own boss by blogging. Learn from the great community with like-minded people helping, teaching, and guiding each other for success. Learn affiliate marketing and many ways to earn online.
To learn and earn online all you need to do is take action (By Joining) and follow the training. Do remember…
My Earnings
---
Often people ask me is it really possible to earn $100+ in a single day. The answer is YES! My Highest Per Day Earning is $175 In Affiliate Marketing. See the proofs below.

Looking for the latest one?
Back To Back Earnings Within A Few Hours…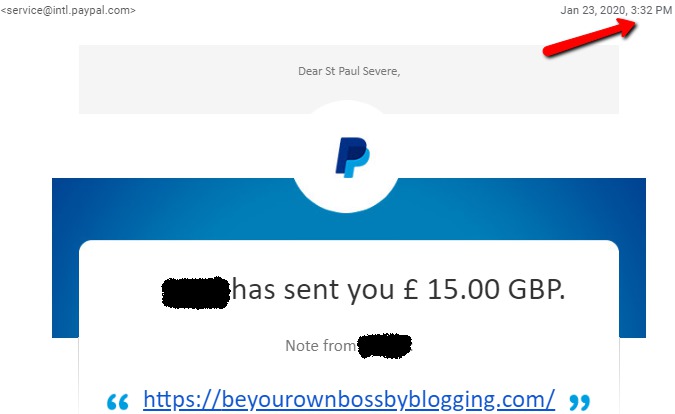 Within a few hours another payout…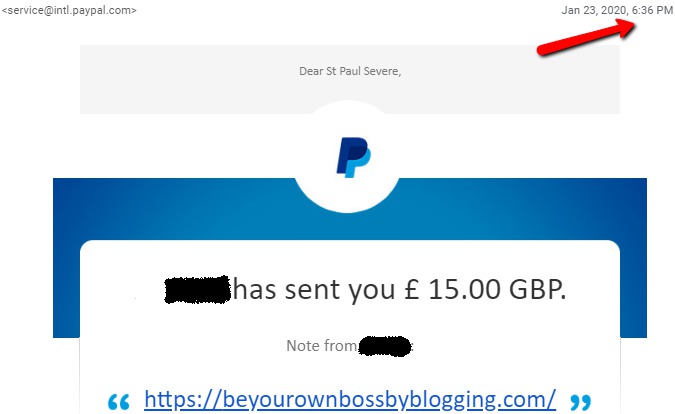 What about recurring income every month?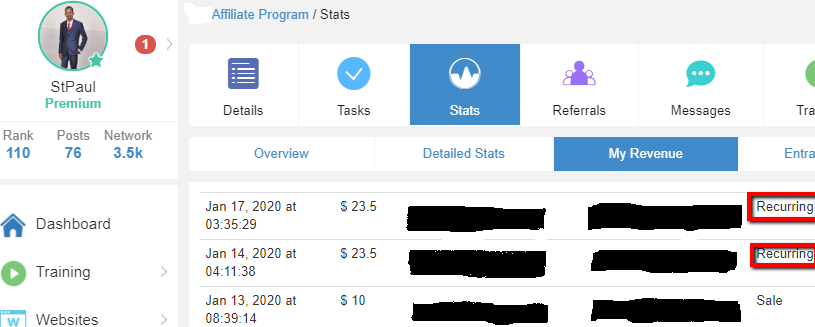 How I Make Money Online? 
---
"Success Is A Learnable Skill. You Can Learn To Succeed At Anything." — T. Harv Eker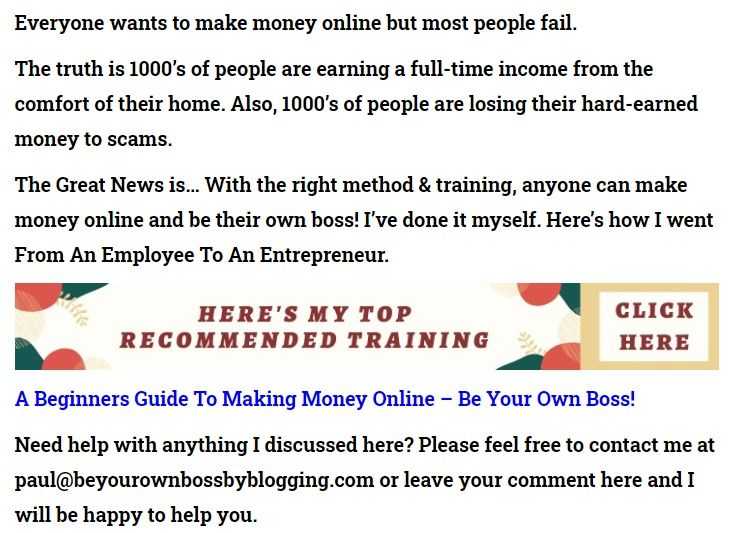 "Affiliate Marketing Has Made Businesses Millions & Ordinary People Millionaires." – Bo Bennett
Are You Interested To Find Out How I Turned From An Employee To An Entrepreneur?

Your Friend,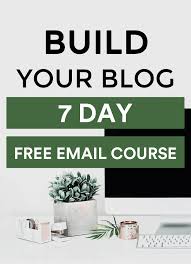 Sign Up To My FREE Make Money Online Email Course…
Learn To Turn Your Passion Into Profits!
Learn To Turn Your Interest Into Income!