Dear Friend,
If you are a newbie or an expert still I believe you will be interested and love to become the best online personality with your blog. In this post I am going to share you with the four important points which will help you in being the best online personality with your blog.
Being The Best Online Personality With Your Blog – Is it Possible
---
If you're always trying to be normal, you will never know how amazing you can be. – Maya Angelou.
When we're online, we're never quite our true selves. On social media we only post what we want others to see, and if you run a blog there's a good chance you're treating it as a business. So you want to come off with a professional tinge, as well as being as real as you can be, to make sure people see you as the expert you really want to be. And that's a very noble pursuit, but there's so much people can miss in their effort to become successful with their online personality.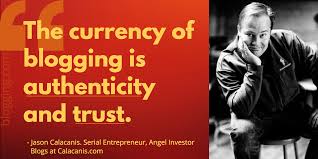 When it comes to getting people to read your posts, having a special flair with them works wonders. You of course need to know who you're trying to appeal to, and then craft your online personality around that. But if you've already achieved that, are you really coming across as the best person you can be? If you think you might be a little lacking in areas, here's some ideas to take to heart to outshine the competition.
This is an affiliate contributed post. That means that Paul did not write the entire post.
Have A Friendly Interface
---
Simple + Friendly Interface = Good Design
If someone clicks on your site and are immediately greeted with all kinds of colors, words in varying fonts they can't properly read, as well as a very confusing tags section, they're going to click away. It might be a pastel color scheme in your mind, but it's also incredibly hard to read white font on a lighter background!
Of course this often isn't directly your fault, just simply the coding getting a bit messed up in your attempts to design a friendly interface. But make sure you constantly monitor how your webpage looks, to make sure navigation is easy, and it's easy on the eyes as well.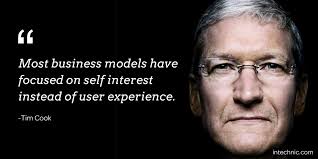 You're also going to need to make sure your brand is at the helm of your homepage so everybody knows who and what you are. Your brand is the face of your business, and it should act as this face, so dedicate some time to making your logo look as good as possible.
Work with a professional logo designer if you're no artist, as they'll know exactly how to approach business marketing in this way. Then display this work of art prominently, usually in the top left corner. Eyes are naturally drawn there, and then read down the rest of the page in the 'F layout', so follow this rule.
Write With The Right Style
---
A simple writing style is the result of very hard work. – William Zinsser.
It might take you some time to find your own writing style, but keep on honing how you come across in your tone to your readers. You need to know what they appreciate, so feel free to ask for feedback at the end of your posts; calls to action are always more likely to give you the comments you want in the box below, rather than leaving people to their own devices.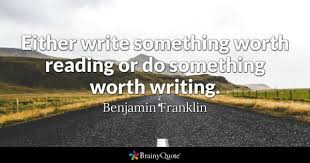 Learn From Others
So your style comes of your own accord, but feel free to take influence from other places online. It's not copying, and it's how the biggest and brightest get to their positions. If you read a post from someone else who has a fun and friendly tone that you enjoy, even if it's something you don't go in for on your own blog, take some inspiration from them.
Keep It Simple
If you can't explain it simply, you don't understand it well enough. – Albert Einstein
It could just be the missing link your readership has been looking for, and that means you're going to get a much better engagement from them. Be yourself in with what you're writing, as well as keep an eye out for criticisms on your writing style. You might just be a bit messy with what you're saying, or some sentences may be hard to read, so listen to anyone who wants more of an accessible format.
Choose Your Photos Carefully
---
If you're using photos in your blog posts, and you should be to help draw attention to what you create, make sure you pick the right shots for the topics. You want something eye catching, yet personal, which discounts quite a few of the free images out there. However, there's no stopping you from modifying any of these photos, and adding something bold or fun to them to better fit your brand image.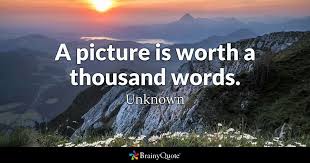 Add writing and filters to these photos, and make them fit your business a lot more than just a generic man in a business suit. People can usually spot a stock image from a mile off, so this is a great way to come off as a lot more professional. Also try to take your own photos as well, as this means you're going to have the perfect images for any content you create. And there's always going to be a much more personal touch to them.
Stay True To Your Original Message
---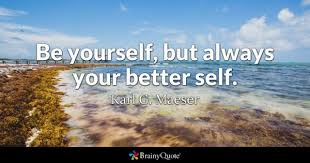 If you have a blog, you have a main theme, and some side projects you obviously you want to work on. But if you're always finding yourself going off topic when it comes to creating your content, it's clear your original message either isn't very effective or simply isn't something you believe in. Or maybe you started your blog on a whim, and now you're choosing to take it seriously and want to re-brand. Either way, there's some ways you can stay true to your purpose whilst taking your blog higher and higher.
Marketing is no longer about the stuff that you make, but about the stories you tell. – Seth Godin.
Of course, the longer we do something the more we evolve, and thus your opinions are going to change over the years. Most important thing is to create content that links in well with the subject you focus on, but don't always center your posts on your theme. But that doesn't mean you have to retract from the original message or viewpoint you started off with, simply re-purpose it if you need to or approach it from a different angle.
High Quality Content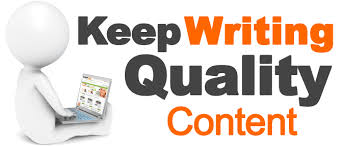 You just need to make sure you're working to keep your content at a high quality! Often in the online world you can hear the great quote "Content Is King". Providing high quality content is the ultimate goal and your content need to contain value. Add more value to your content that's the main focus.
The greatest part of a writer's time is spent in reading, in order to write; a man will turn over half a library to make one book. – Samuel Johnson
When a customer is coming to your post He/She is looking for information and you need to feed them with the quality information. So remember the below points while writing your posts…
Content with value.
Engaging with your readers.
Addressing the problem.
Providing the solution (Give away your best idea).
Telling the benefits.
Content with intent (Always guide them for a next step or call to action).
If you are interested in building your free website you can click HERE. To know more about blogging ideas click HERE.
Final Thoughts
---
Becoming the best online personality will take some time, and success doesn't ever just happen overnight. All you need to do is implement the above suggested four important steps, by doing so being the best online personality with your blog is not far away.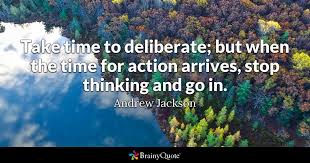 If you are interested in building your online career and want earn money online below details will help you.
Take Action – Learn how to turn your passion into an online business. Learn how to build your own website and how to earn from it. Learn how to be your own boss by blogging. Learn from the great community with like-minded people helping, teaching and guiding each other for success. Learn affiliate marketing and many ways to earn online.
To learn and earn online all you need to do is take action (By Joining) and follow the training. Do remember…
"Success is a learnable skill. You can learn to succeed at anything." — T. Harv Eker
If you would like to join me, you can register here to create your free starter membership. This is where I network with others and offer my help each and every day to people like yourself.

Need help on anything I discussed here?
Not to worry I am here to help you, please feel free to contact me at paul@beyourownbossbyblogging.com or leave your comment here and I will be happy to help you.
Your Friend,
Paul