Dear Friend,
What is branding?
What are the advantages of branding?
Why branding is important on your blog?
How branding can help your business growth?
By reading below you can find the answers to the above questions. So first What is branding?
"Branding is the art of becoming Knowable, Likable and Trustable." – John Jantsch
In this post I am going to share you with 4 Reasons Why Branding Is Important On Your Blog. With the insights below in this post and by implementing the below mentioned four points you can brand your business.
What are the advantages of branding?
Your brand is your identity.
Branding improves your business.
Your brand is your asset.
Branding improves recognition.
Your brand is your reputation.
So branding is very very important to any business whether its small or big.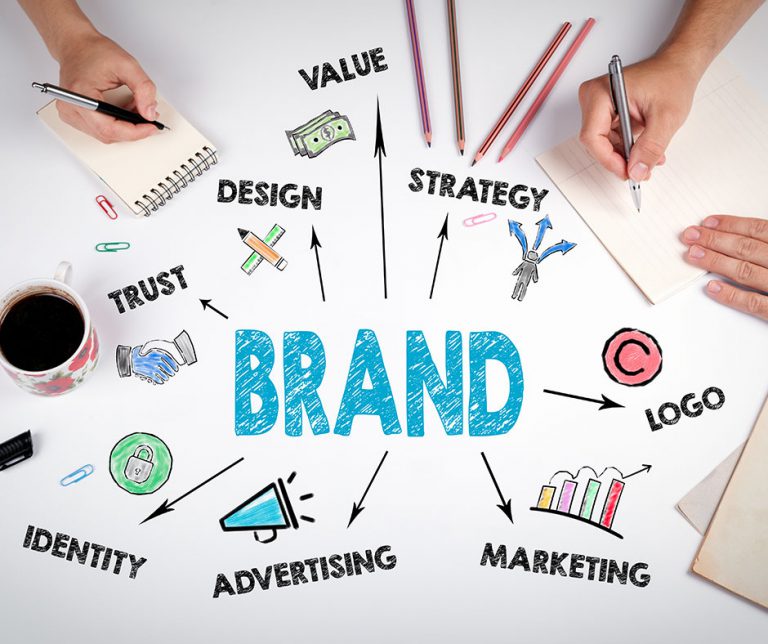 Branding is something that you hear a lot about in business. It's important for a company to create a strong brand that customers can relate to, which will help in order to sell their products.
But did you know that branding can also be incredibly useful for bloggers? If the content and aesthetic of your blog doesn't create a solid brand, you aren't instantly recognizable to your readers and you doesn't send a strong message.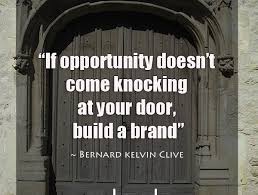 Branding your business have numerous advantages and branding brings countless opportunities into your business. If you've never considered the brand that you're creating, here's why it's so important.
Branding Will Attract More Readers
---
A strong brand is one of the easiest ways to draw readers to your blog. All of the decisions that you make create a very specific image and, as long as you get it right, you'll attract more readers. Your brand will attract and draws people into your website because it will create a reputation to your blog.
Attraction leads to Traction and Traction leads to Action!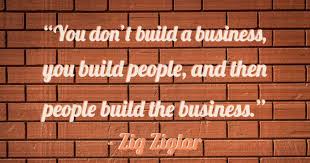 You need to think about who your target audience is and what kind of branding they might respond to. For example, if you're trying to entice a younger audience, you should use a more simplistic design and write about things that are relevant to that audience. If you start using old fashioned web design, you'll turn off your readers.
So know your audience and build your brand based on their taste and interest. Deliver the value what your target audience is looking for by doing that you can move your business to the next level.
This is a paid affiliate contributed post. That means that Paul did not write the entire post.
You Can Sell Stuff
---
"People don't buy products, they buy better versions of themselves." – Samuel Hulick
One of the best ways to make more money out of your blog is to sell products through it. If you're thinking of trying to sell your own products, you'll need money to finance your idea and a strong brand to succeed.
Branding will increase your sales or service and do remember to offer a quality product or providing a great service.
Sales go up and down Service stays forever!
Make-up field is a great example of this. There are plenty of successful beauty bloggers that have built a strong brand based on their personality and then used that to create a range of beauty products. Their customers are buying the products on the strength of the brand rather than the actual products themselves.
Branding Builds Trust
---
"If people like you, they'll listen to you, but if they trust you, they'll do business with you." – Zig Ziglar
A strong brand builds trust in a few different ways. The first way is that it gives your site more of a personality so readers feel like they know you. That closer relationship builds trust and lends more weight to your posts. You will be seen as the go to person in your field, that is people will come to your site to take your advice and recommendation.
Readers come to see your site as a reliable source of information. It also makes your site more professional which always encourages trust in your readers.
Branding Helps With Marketing
---
Marketing yourself is the only way to make your blog successful but that's a lot harder if you don't have a coherent brand.
Say, for example, a business used a different color scheme and tone every time they released a new advertisement. It wouldn't be recognizable and they wouldn't gain any traction. The same goes for your blog. When people are scrolling through social media, they're not reading most of the stuff that's on there, they'll only stop if something catches their eye.
If you've built a strong brand that's easily recognizable, your posts will pop out at them and they'll stop to read it. If you aren't using the same branding, readers can easily miss your posts even if they are interested.
If you are interested in building your free website you can click HERE. To know more about blogging ideas click HERE.
Final Thoughts
---
"You are the best brand, make it outstanding." – Bjarney Ludyiksdottir
Dear friend, with the above four points I believe you got the 4 Reasons Why Branding Is Important On Your Blog. You are your brand, embrace it and be visual or personal with your audience. Branding isn't just something for big companies, it could do wonders for your blog as well.
Dream Big – Set Goals – Take Action!
Take Action – Learn how to turn your passion into an online business. Learn how to build your own website and how to earn from it. Learn how to be your own boss by blogging. Learn from the great community with like minded people helping, teaching and guiding each other for success. Learn affiliate marketing and many ways to earn online.
If you would like to join me, you can register here to create your free starter membership. This is where I network with others and offer my help each and every day to people like yourself (For few countries free starter membership is not available)

Need help on anything I discussed here?
Not to worry I am here to help you, please feel free to contact me at paul@beyourownbossbyblogging.com or leave your comment here and I will be happy to help you.
Your Friend,
Paul