Writing a blog can be a lot of fun. In fact, for many, it is the ideal career. No office politics, doing what you want all day long, and having fun along the way. 
Unfortunately, though, it's not as simple as that. While the actual process of setting up a blog is enjoyable (compared to most work), success is hard to come by. 
To become a successful blogger, you need to understand blog marketing. If you don't, then you'll be writing all for yourself. Nobody will read what you're creating.
In this post, we take a look at some of the innovative ways you can market your blog and achieve lasting success.
This is an affiliate contributed post. That means that Paul did not write the entire post.
Talk About Your Blog In Online Forums
Talking about your blog in online forums is one of the savviest ways to get the conversation started about what you do. When you join specific conversations, you can tap into the precise niche likely to be interested in your content. 
You can do this in several ways. First, you can try participating. Be somebody who contributes to a specific forum regularly and get your name better-known. The more you can build a following, the more likely it is that you'll generate some success.
"The Best Marketing Doesn't Feel Like Marketing." — Tom Fishburne
Another thing to try is starting a thread. Instead of being a follower, be a leader. Begin a topic or discussion that relates to your blog and get people interested in it. Then drop links and information about where people can find out more about you.
Post Your Blog On Social Bookmarking Sites
With so many different sites out there, users want tools that let them curate and organize all the content that they want to consume. Social bookmarking sites are precisely this. They let people access bookmarks from their devices at any time, wherever they happen to be.
First, you'll want to sign up for various bookmarking apps. Pocket, Flipboard and Digg are all popular options. Then you'll want to curate your content so that it appeals to users as they scroll through their various feeds. 
For instance, make sure that the headline really stands out. Avoid anything that they might perceive as dull. Keep it catchy, interesting and something you know will directly appeal to your audience. 
Always make sure that you include at least one image in the blogs that you publish. Users love visual references because they help to draw them in and make the content appear more interesting. 
When describing a topic, keep the description to less than 150 characters. This way, you'll meet the bookmarking site requirements, while also keeping the description of the blog content concise. 
If you can use social buttons on your blog, then do so. This makes it easier for readers to bookmark your content for future reference.
Work With Other Bloggers
Blogging can be a lonely pursuit. Sometimes it feels like it is just you and your mind against the world.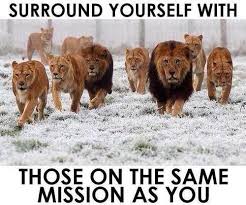 That's why many bloggers like to work with other people like them, often from their own niche. Getting help from well-known bloggers often provides you with the boost that you need to gain more exposure for your channel. In return, you might offer them a product, service, backlink, or something else that they want. 
To start, the kind of bloggers that you will be able to attract will be small. These will be people similar to you who are just getting started in the space. 
Over time, though, you'll notice that you start to grab the attention of bigger players in the space. Eventually, people in your niche will begin to reach out to you and solicit your content for their sites. 
Getting influencers to notice you is often a good strategy. If you have something interesting to say, grabbing their attention can amplify your impact. 
You can also drum up interest by interviewing professionals. When you do this kind of work, it increases the chances that the professionals will post about you on their blog. You'll also attract audiences who already follow the professionals and want to see more content related to them.
Master Blog SEO
Part of your success has to do with the quality of your output, but a lot of it also relates to how highly you rank in search results. Because of this, you'll need to engage in rigorous search engine optimization to get the exposure you need to be successful.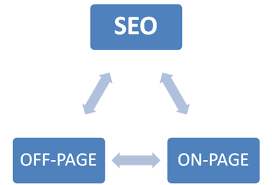 There are a lot of factors that go into SEO, and it can be quite technical at times. That's why most bloggers work with an agency – a group of professionals who understand the landscape and can begin improving your search performance immediately. 
They do things like:
Compress images so that your site loads faster
Create links to other sites
Generate backlinks from relevant third-party sites using legitimate, Google-approved means
Create internal links for page indexing
Setting up content delivery networks to satisfy Google user experience requirements
And, of course, there are many other SEO strategies available. Combined, these can have a massive impact on the overall success of your blog. The more you can promote your content for specific keywords, the more likely you are to gain a regular readership (and even make money from subscriptions).
Do Your Keyword Research
Speaking of which, it is critical to do the right keyword research. You want your blogs to dovetail beautifully with the phrases and terms that users type into search bars. 
Think carefully about the traffic potential of various keywords. Use keyword planning tools to see how often users are typing them in. Naturally, you want to target keywords that have volume, otherwise, your readership will remain small.
You'll also want to consider the user's intent. When they type in a specific set of keywords, what are they actually looking for?
If they make the search "motorbike shop near me," then the chances are that they are looking to buy a motorbike, not just read about them. However, if they type "is Yamaha a good motorcycle brand" then they are much more likely to want to read an informative blog post. See the difference?
How I Make Money Online?
---
"Success is a learnable skill. You can learn to succeed at anything." — T. Harv Eker
I strongly believe having your own blog and doing affiliate marketing is the best way to make money online. Also, you can learn about how to drive free traffic to your site without spending any money.
The Greatest gift that extraordinarily successful people have over the average person is their ability to get themselves to TAKE ACTION! – Tony Robbins
I have revealed in more detail the method which helped me to become a full-time Affiliate Marketer and how YOU too can do it in my FREE Guide.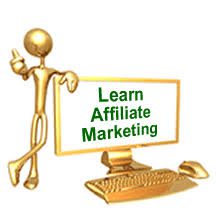 I want to share what I found so you can build the online business of your dreams too!
"Affiliate Marketing has made Businesses Millions & Ordinary People Millionaires." – Bo Bennett
If you are interested in learning Affiliate Marketing…
Are You Serious About Making Money Online?
Turn Your Interest Into Income And Passion Into Profits!
If You Are Tired Of Scams & Products That Under-Delivers. My Free Guide Will Be A Greater Help. I Know This Because The Same Process Helped Me To Become My Own Boss. By Clicking The Above Button You Can Get My Free Guide.
Need help with anything I discussed here on 5 Innovative Ways To Market Your Blog?
Not to worry, I am here to help you, please feel free to contact me at paul@beyourownbossbyblogging.com or leave your comment here and I will be happy to help you.
Your Friend,