Being able to work from home is a fantastic thing. You get the ease and convenience of working on your own time, without having to commute or worry about taking a lunch break. However, it can be challenging to stay productive and focused when you're not in a professional setting.
So here are some tips for increasing your income while working from home.
This is an affiliate contributed post. That means that Paul did not write the entire post.
Find A Side Hustle
Everyone has some free time at some point during the day. You can use this time to look for a side hustle. There are plenty of ways to make money, but starting with an online job is recommended. If you're trying to find jobs on websites like Craigslist, try looking under recruitment/wanted ads instead of services desired.
This is where most legitimate opportunities are found. A few websites that provide work-from-home information are FlexJobs, Remote Ok, and Authentic Jobs. These websites offer job listings with reviews so you can tell if the position is legitimate.
You could also use Upwork to find freelancing opportunities or Freelancer.com. At the very least, it's good to have some spare time if an opportunity arises that requires immediate attention.
Start Investing
Investments are a great way to make a passive income. If you're not already contributing to your 401(k) or an IRA, start doing that now! Even $50 per month is better than nothing if you can't afford to contribute much. Once you have some extra money hanging around, look into investing in stocks and bonds.
"How many millionaires do you know who have become wealthy by investing in savings accounts? I rest my case." — Robert G. Allen
Another option is to buy dividend-paying stocks. This strategy provides a significant return over time because companies pay dividends out of their profits.
Additionally, it's possible to get returns of around 5% per year by purchasing blue-chip dividend stocks, which are "over the counter" (OTC) at most brokerage firms.
Increase Productivity
Working from home can be very distracting, especially if you live alone or with your family. However, if you feel like you're not as productive as usual when working at home, these tips will help:
Turn off notifications on your computer and phone. You won't check Facebook every time someone comments on a post. If that's the only reason you have for checking social media, it might be time to unfriend some people until after work hours.
Delete all unnecessary apps from your computer and phone. Do a quick internet search for "uninstall flash player" or other programs that keep popping up ads. This will save processing power and battery life, allowing you to focus more on getting stuff done.
Make a schedule for when you will work. Checking emails and doing some online shopping might not seem like they take up a lot of time, but it's amazing how much shorter your day can feel when you keep track of how long you do things.
If possible, try to find a job that allows you to telecommute. If you have a good relationship with your boss, it never hurts to ask if they can let you work from home more often.
Develop Your Skills
This is probably the most important tip. You can find all the creative ways to make more money than you want, but if your skills aren't up to par, none of it will matter. Your career success will be determined by how good you are at what you do.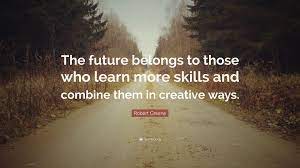 If you don't think your work is as good as it should be or want to try something new, go for it! It's never too late (or too early) to start training for a new job position or even learn an entirely different trade like carpentry or plumbing.
If you need help getting started with a skill, check out Skillshare. You get access to thousands of video courses on various subjects, and they have a free trial period if you're not ready to pay yet.
Create A Comfortable Office Space
This might sound like it doesn't belong but trust us. Your productivity will go way up if you enjoy the environment you work in. Make sure there's not too much clutter around, and invest in a desk or room that isn't right next to your bed or kitchen (trust me). If you need help setting up your new dream office, check out our blog on decorating tips.
Finding ways to make more money is essential in today's society. The sooner you start, the better. Even if it's just a little bit of extra money each year, it all adds up and will benefit your future in some way or another.
How I Make Money Online?
---
"Success is a learnable skill. You can learn to succeed at anything." — T. Harv Eker
I strongly believe having your own blog and doing affiliate marketing is the best way to make money online. Also, you can learn about how to drive free traffic to your site without spending any money.
The Greatest gift that extraordinarily successful people have over the average person is their ability to get themselves to TAKE ACTION! – Tony Robbins
I have revealed in more detail the method which helped me to become a full-time Affiliate Marketer and how YOU too can do it in my FREE Guide.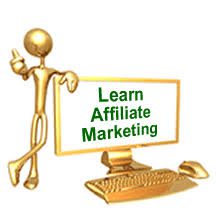 I want to share what I found so you can build the online business of your dreams too!
"Affiliate Marketing has made Businesses Millions & Ordinary People Millionaires." – Bo Bennett
If you are interested in learning Affiliate Marketing…
Are You Serious About Making Money Online?
Turn Your Interest Into Income And Passion Into Profits!
If You Are Tired Of Scams & Products That Under-Delivers. My Free Guide Will Be A Greater Help. I Know This Because The Same Process Helped Me To Become My Own Boss. By Clicking The Above Button You Can Get My Free Guide.
Need help with anything I discussed here on Tips on Increasing Your Profit When Working From Home?
Not to worry, I am here to help you, please feel free to contact me at paul@beyourownbossbyblogging.com or leave your comment here and I will be happy to help you.
Your Friend,