You have decided you want to be a digital nomad. You have researched what that entails and realized it's not just working from a coffee shop in Thailand, but that is what the majority of people picture when they think of being a digital nomad.
Before you quit your job and go live on a beach with nothing but your laptop, you should learn seven ways to tell that a digital nomad lifestyle is for you.
This is an affiliate contributed post. That means that Paul did not write the entire post.
1. You Aren't Happy With Your 9-5 Life
The need for this article probably already lets you know that you are unhappy with where your life currently sits, but specifically feeling the desire to not work in an office anymore, but rather by yourself remotely from wherever you please.
2. You Are Good At Working Remotely
You are great at working from home, but you also know that it's not for everyone. If you can get your work done without distraction and know how to secure the content, whether or not there is sunshine outside, then you might be the perfect candidate for a digital nomad lifestyle.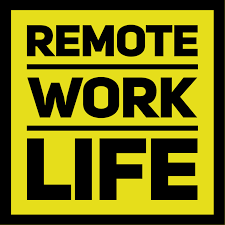 3. You Don't Need To Be Surrounded By People
It's great living with other digital nomads, but you also know that you don't need to be. You can easily find cafes on your own and meet new people there. It doesn't matter if you are in a city or out of the way; as long as you have an internet connection, getting work done is as easy as breathing.
4. You Don't Mind Living As Cheap As Possible
You know that eating out every day and going to bars is fine, but you also understand the importance of saving money when you need it. You aren't afraid to take your lunch break out in the park or spend a few days living off of little more than bread and water.
5. You Can Handle Living In Different Climates And Time Zones
You don't mind the heat or the cold; as long as you have a place to work that is out of the elements, you are able to handle anything. Time zones don't intimidate you either; if you have to jet set from time zone to time zone, then so be it.
6. You Love Travelling
You love to travel and want to do so as much as possible. You know that having a digital nomad lifestyle means you can work anywhere and also go anywhere, two things that give you great pleasure.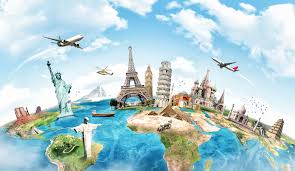 "Traveling Allows You To Become So Many Different Versions Of Yourself" – Unknown
7. You Have Self-Discipline
You know how important self-discipline is to live this lifestyle, and you also know it's something that you have. The ability to motivate yourself and complete your work might be the thing that separates you from others who want to do this but don't succeed.
There You Have It!
The seven ways to tell that a digital nomad lifestyle is for you! Whether you are doing this because you are unhappy with your life or simply really want to travel the world if you are someone who gets work done remotely, doesn't need people around them while working, and isn't afraid of scaling down their lifestyle so they can save money while traveling, then this might be for you.
How I Make Money Online?
---
"Success is a learnable skill. You can learn to succeed at anything." — T. Harv Eker
I strongly believe having your own blog and doing affiliate marketing is the best way to make money online. Also, you can learn about how to drive free traffic to your site without spending any money.
The Greatest gift that extraordinarily successful people have over the average person is their ability to get themselves to TAKE ACTION! – Tony Robbins
I have revealed in more detail the method which helped me to become a full-time Affiliate Marketer and how YOU too can do it in my FREE Guide.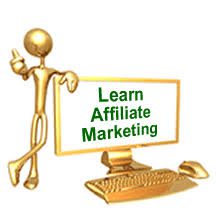 I want to share what I found so you can build the online business of your dreams too!
"Affiliate Marketing has made Businesses Millions & Ordinary People Millionaires." – Bo Bennett
If you are interested in learning Affiliate Marketing…
Are You Serious About Making Money Online?
Turn Your Interest Into Income And Passion Into Profits!
If You Are Tired Of Scams & Products That Under-Delivers. My Free Guide Will Be A Greater Help. I Know This Because The Same Process Helped Me To Become My Own Boss. By Clicking The Above Button You Can Get My Free Guide.
Need help with anything I discussed here on 7 Ways To Tell That A Digital Nomad Lifestyle Is For You?
Not to worry, I am here to help you, please feel free to contact me at paul@beyourownbossbyblogging.com or leave your comment here and I will be happy to help you.
Your Friend,