Whether you only make money from your blog, or you also run a home business, or you use your platform to sell a product or service to your followers, you will know that digital marketing is essential to your growth and success.
Mediocre marketers think in terms of campaigns. Great marketers think in terms of growth frameworks. – Neil Patel
While some home business owners and bloggers market their services offline, for most, a large percentage, or even all, of their marketing efforts are focused online. 
Digital marketing is a great way to get found. There are many different avenues to explore, and the sheer mass of the internet means that you are bound to find someone who needs your services if you only take the time to look for them.
Another huge advantage of digital marketing is that your followers will do some of the work. Once your content is out there, they will share it and pass it around, increasing your reach.
In the beginning, it will seem easy. You share things on social media, set up an email newsletter, and post things to forums and other sites.
Digital marketing can be free, and it's a fast way to reach people. As your business grows, however, it quickly becomes more complex.
To sustain growth, it can feel as though you are promoting your business far more than you are actually creating or working on it.
It's stressful, it's time-consuming, and you might feel as though you've got better things to do. That's where a PPC company, to help with digital marketing comes in. Here are five of the reasons your business needs help.
This is an affiliate contributed post. That means that Paul did not write the entire post.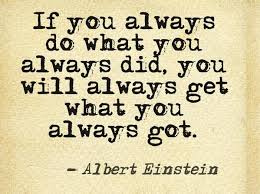 It Will Save You Time 
---
Most bloggers say that you should spend 20% of your time creating content, and 80% promoting and marketing it. In the early days, that's fine. But, the more content you've got, the harder it becomes to keep up.
If you create products or spend time selling services, suddenly, there aren't enough hours in the day. Is your time really best spent sharing on social media or building other digital marketing strategies? 
Or, would you be better handing that work to someone else, so that you can focus your time on the things that only you can do—the more creative areas of your business.
To Stay Ahead Of The Game 
---
Digital marketing is far more than hitting that share button. It's evolving and changing all of the time, and it can be hard to keep up. Get help from an expert that will guide you to adopt  SaaS SEO and you don't have to worry about falling behind. Your business will always be using the latest methods.
There's a problem with the word 'social'. Social is not just Twitter, FB, etc. Social is a language. – Andrew Grill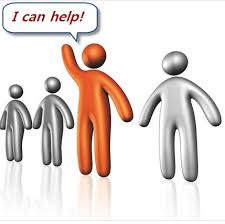 To Learn From An Expert 
---
Hiring a digital marketing team gives you a chance to learn for yourself. You'll be able to see what they are doing to grow your business, and there's someone that you can ask for help if you need it. This knowledge could give you options in the future.
Learning from an expert is the wise thing to do it will save our time, trouble, money and effort!
To Get Your Business Noticed 
---
Do you ever feel like you are doing the same things all of the time, and it's just not working? Help from an expert gets you noticed when you've been stuck in a  rut. 
To Get It Right First Time 
---
So many bloggers spend their time going back over old posts, updating SEO, and developing a new digital marketing strategy to get them noticed.
Hire help early on, and it'll all be done the right first time, saving you more time in the future.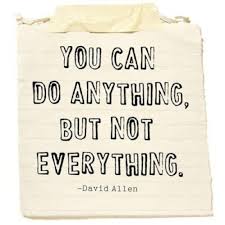 How I Make Money Online? 
---
"Success is a learnable skill. You can learn to succeed at anything." — T. Harv Eker
I strongly believe having your own blog and doing affiliate marketing is the best way to make money online. Also, you can learn about how to drive free traffic to your site without spending any money.
The Greatest gift that extraordinarily successful people have over the average person is their ability to get themselves to TAKE ACTION! – Tony Robbins
I have revealed in more detail about the method which helped me to become a full-time Affiliate Marketer and how YOU too can do it in my FREE Guide.
I want to share what I found so you can build the online business of your dreams too!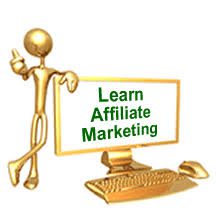 "Affiliate Marketing has made Businesses Millions & Ordinary People Millionaires." – Bo Bennett
If you are interested in learning Affiliate Marketing…
Need help with anything I discussed here on 5 Reasons You Need Help with Digital Marketing?
Not to worry, I am here to help you, please feel free to contact me at paul@beyourownbossbyblogging.com or leave your comment here and I will be happy to help you.
Your Friend,