Dear Friend,
In this post, I am going to explain to you about "what is a captcha typing job?" I am sharing my personal and my own experience which will be helpful for you to get some insights, whether captcha typing job is worth, or its scam, whether they are paying, etc.
Often you would have come across advertisements stating you can earn 100's of dollars in your spare time but the reality is different.
MY NUMBER 1 RECOMMENDATION – If you want to earn money online I would strongly recommend Wealthy Affiliate which is my number one recommendation and you can read my wealthy affiliate review HERE
What Is A Captcha?
---
Above is the example of a captcha solving, captcha is a text or image verification which you need to type in the provided box in order to prove you are human not a robot. You might come across these captcha's when you sign up for email accounts, on websites before you log in or before you sign up or register. Captcha's primary purpose is to check whether you are a human or robot.
What Is A Captcha Entry Job?
---
Many websites offer this captcha entry as a job, all we need to do is solve the captcha's or keep typing the captcha's. For every 1000 captcha entry, you will earn money. Most of the websites offer jobs as free without any investment, free to join.
Pros
---
Many sites Offers this job without investment.
Very easy process (Just need to type seeing the image).
Those who can type fast can earn more money (Earn More compared to the person without typing skills).
Cons
---
Very very low earnings.
Consumes more time.
Need to have a high speed Internet connection.
Receiving captchas might be slow.
Account might be suspended if your solved captchas not met the quality standard and you will lose all your earnings.
If you want to learn and earn money online I would strongly recommend Wealthy Affiliate which is my number one recommendation and you can read my wealthy affiliate review HERE
Requirements For a Captcha Typing Job
---
You need to have a desktop or laptop with a high speed internet connection. If your typing speed is good it will be more helpful to solve more captchas but it's not a requirement it's an added advantage. You need to read and type English.
How Much Can We Earn From Captcha Typing?
---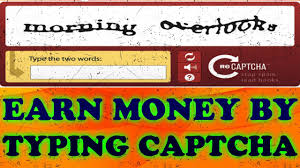 To be honest, the answer to the above question is "Very Little", Let me share my own experience… My friend is running a data entry company in which I manage few projects and in the downtime or idle hours I utilize few employees in captcha typing you know what, they are my potential employees in quality and as well as quantity they type 40 to 50 words per minute so I tried this for many days.
When I calculate the earnings I am really disappointed… The result is utilizing one manpower for 8 hours they earned me between $1 to $2 only this is not worth it. It won't cover the production cost.
Many companies pay in between $0.20 to $1.50 per 1000 captcha, it's really really rare to see the amount as $1 for 1000 captcha most of the time it will be around $0.30 to $0.70 for 1000 captcha's.
Spending 8 hours and earning around $1 to $2 oops I am really frustrated. It's not worth the effort not even covering the electricity charges.
Downtime – For Loading It Takes Time
---
After keying every captcha you need to wait for the next one to be loaded which takes 10 to 20 seconds sometimes even more. We need to keep looking at the computer. In order to avoid the slow loading time these captcha companies advise us to keep the high-speed internet connection but my questions is, "Is it worth the time, effort, and investment?", my answer is NOOOOO.
Account Suspension
---
If you enter or capture many captcha's incorrectly your account will be suspended, it depends on the quality measures of the companies and it vary from company to company. Already we are earning very very little in case our account is suspended all the efforts goes on vain.
If you are interested in building your free website you can click HERE. To know more about blogging ideas click HERE.
Final Thoughts
---
There are few genuine captcha typing sites but Instead of wasting your time and effort in captcha typing you can utilize your time in other good programs and build your online career and be your own boss.
My Earnings
---
Often people ask me is it really possible to earn $100+ in a single day. The answer is YES! My Highest Per Day Earning is $175 In Affiliate Marketing. See the proofs below.

Looking for the latest one?
Back To Back Earnings Within A Few Hours…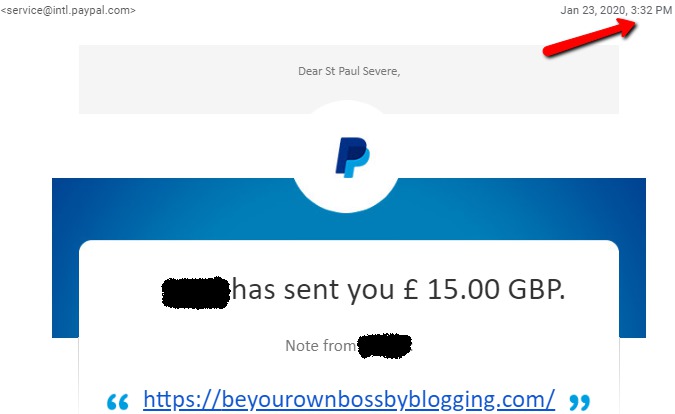 Within a few hours another payout…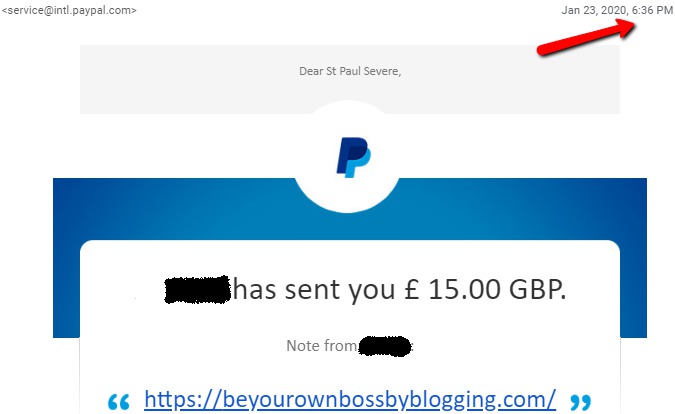 What about recurring income every month?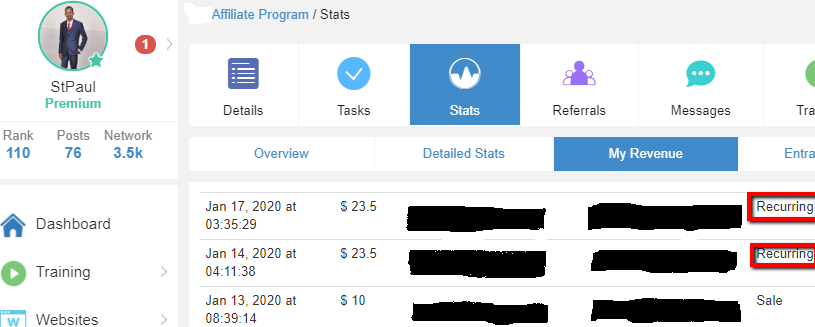 How I Make Money Online? 
---
"Success Is A Learnable Skill. You Can Learn To Succeed At Anything." — T. Harv Eker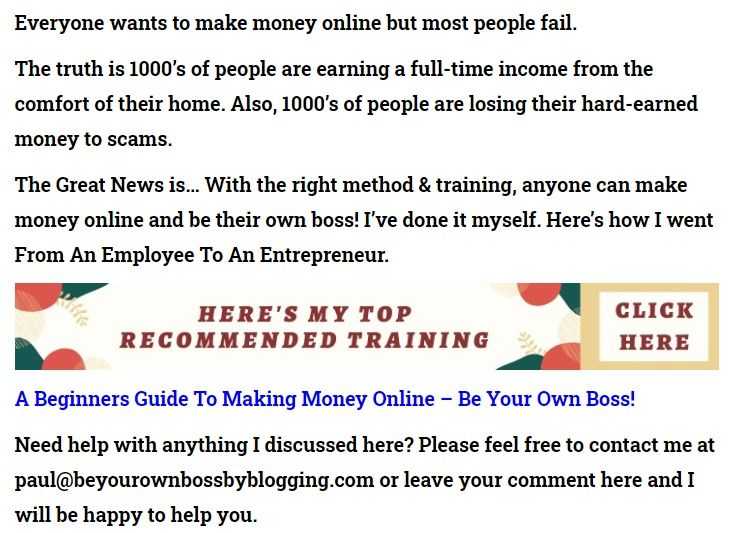 "Affiliate Marketing Has Made Businesses Millions & Ordinary People Millionaires." – Bo Bennett
Are You Interested To Find Out How I Turned From An Employee To An Entrepreneur?

Your Friend,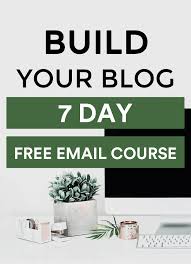 Sign Up To My FREE Make Money Online Email Course…
Learn To Turn Your Passion Into Profits!
Learn To Turn Your Interest Into Income!