Dear Friend,
In this post Web Design Explained in 3 Metaphors I am going to discuss the important metaphors which plays a vital role in your online business growth. In order to make your visitors comfortable and feel good when they visit your website or when they are in your website the below three points I am discussing will be helpful.
Blogging – There are over 152,000,000+ blogs on the internet and a new blog is created somewhere in the world every half a second. 6 out of 10 online marketers believe they have gained customers simply through blogging. Blogging industry is growing very fast then you can imagine.
A lot of people fail to give due credit to blogging as a way of life. If you want to make money blogging, you need to have a vast number of interrelated skills to do so. Building a successful career out of your blog requires that you are able to approach it from a number of different angles, all of them requiring different skills.
Web Design Explained In 3 Metaphors
---
"Everything is designed. Few things are designed well." – Brian Reed
One angle which cannot be overlooked is that of the web design itself. As well as the actual blogging, writing, editing, and so on, you also need to build a website to host your blog – and it has to be just right if you are to succeed. To help you understand the importance of your web design in your blogging business, take a look at these 3 metaphors.
This is an affiliate contributed post. That means that Paul did not write the entire post.
The Website As A Face
---
Your blog is a business, and like all businesses, it needs to present itself to the world in a certain way in order to gain followers and be monetizable. In short, you need to make sure that your business has a face which people like to look at. This face should be real, it should be easily trustworthy, and it should be simple and clear enough that it is immediately readable to anyone who sees it.
As humans, we trust faces which are open and honest and clear, and your website should act as a face in this way for your business. Take a look at your web design; is it the kind of face for your business that people will want to get to know better? If not, you might need to make a few changes.
You never get a second chance to make a first impression so first impression is the best impression.
The Logo As A Name Badge
---
"A logo doesn't sell (directly), it identifies." – Paul Rand
As well as having a face that people can trust, you need to ascribe your own name to the site too. When you go to a conference or a meeting full of strangers, you want to be able to easily strike up a conversation with someone you have never met. Such a conversation could easily lead to your next big partnership, so this is important.
That's why such events always have name badges – it removes the awkward first ice-breaker part of the conversation, and saves time because you can get straight into the real topic of conversation.

Similarly, your website should have a logo, and you should spend some time to build your perfect design so that this logo is as accurate a name badge as you could hope for. That way, the conversation will flow.
Your LOGO will be the first identity potential prospects see. Your logo will become recognisable by your customers and it will make them feel comfortable. Your logo will reassure them they are receiving a service they know and trust. Logo helps in branding your business.
While designing your logo do remember the below things…
Keep it Appropriate
Keep it Simple
Keep it Memorable
Keep it Identifiable
The Pop-Up As A Slap In The Face
---
It's just as important to focus on not including certain elements which might upset or annoy your readers. The last thing you would do when meeting someone for the first time is slap them in the face – and yet this is exactly what you are doing if you immediately greet a visitor to your website with a pop-up asking for them to sign up to a newsletter, download your eBook, or whatever else.
When I visit some websites there will be too many pop up's that keep coming and distracting me instead of reading the content. Pop up is a good thing through that we can offer free eBook, using capture form we can ask our visitors to sign up for our free training, We ask them to subscribe for our newsletter and ask them to sing up to get our posts directly to their in box etc. So lot of benefits for both side but need to use the pop up in an effective way instead of annoying the visitors.
In short, give it some time. Allow them to first decide whether or not they like your website, and then ask them if they want to know more. This is polite, professional, and will make you many more friends.
If you are interested in building your free website you can click HERE. To know more about blogging ideas click HERE.
Final Thoughts
---
"Websites promote you 24/7: No employee will do that." – Paul Cookson
Hope this post "Web Design Explained In 3 Metaphors" gave you some insights to think and to implement. All the three points discussed above plays a very important role in growing your online business. So do remember website as a face, your logo as a name badge and don't have too many pop ups in your sites. By using these 3 Metaphors you can design your website user friendly and you can give a better experience for your visitors.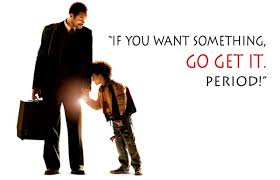 Take Action – Learn how to turn your passion into an online business. Learn how to build your own website and how to earn from it. Learn how to be your own boss by blogging. Learn from the great community with like minded people helping, teaching and guiding each other for success. Learn affiliate marketing and many ways to earn online.
If you would like to join me, you can register here to create your free starter membership. This is where I network with others and offer my help each and every day to people like yourself.

Need help on anything I discussed here?
Not to worry I am here to help you, please feel free to contact me at paul@beyourownbossbyblogging.com or leave your comment here and I will be happy to help you.
Your Friend,
Paul