Clixsense Review
---
Dear Friend,
I am a member of clixsense since July 2013 I believe I can give my honest and genuine review on clixsense which I believe it will be helpful for you to decide on clixsense.
So here is my clixsense review….
Name: Clixsense
Website: www.clixsense.com
Price: Standard Free & Premium $17.00 per Year
Owner: Mr. Jim V Grago
Overall Rank: 60 out of 100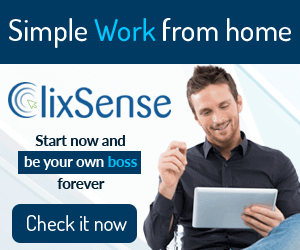 Are you serious about making money online?
Turn your interest into income and passion into profits!
Clixsense Product Overview
---
Clixsense is a PTC website i.e paid to click website and they are in the business since February 2007. They provide the ads on a daily basis, they pay you for clicking on ads and for viewing it, sounds good?
There are several ways to earn money via clixsense they are…
Viewing ads
Taking surveys
Completing offers and tasks
Playing grid
Referring others etc…….
Viewing Ads
---
By viewing ads you can earn $0.001 to $0.02 and for your kind information most of the ads are worth of $0.001 and if you spend 15 to 20 minutes you can earn on an average $0.011 to $0.021. On a daily basis you will receive 15 to 20 ads. Earning via viewing ads is very very less.
I will explain you in detail…..When you click on the ad it will ask you to click on the cat among five animals displayed (mostly 4 dogs and one cat) and once you click on the cat a timer will be displayed (10 to 30 seconds) and you need to wait till you get a message "your click has been validated & You've just been credited $0.001". As I mentioned before, viewing ads is very simple and easy.
Taking Surveys
---
As I mentioned below in the cons most of the surveys won't be available to all members it's related to their geographical location and one thing I don't like on surveys is….. While taking surveys in most of the cases nearly 90% it will ask several questions and I will keep on answering after 5 to 10 questions it will say sorry you are not eligible for this survey……. Coollllll I will say to myself.
Completing task and offers
---
Tasks and offers includes things like…. Downloading an app, singing up or registering, watching videos etc.
The tasks are provided by CrowdFlower, a crowdsourcing service that enables you to work on small tasks giving the opportunity to earn some extra cash.
Playing Grid
---
As a free member you have 30 chances to click per day on any square (There will be a grid full of small boxes each boxes re-directing you to viewing ads) and view the ads as like the viewing ads section but if you are lucky you will earn money its like lottery. I personally won few times and earned money so its real.
Referring others
---
In order to earn more money as a standard member you need to refer as many as you can. They will provide you with an affiliate link and if anyone joins using that link they will become your referral and you will get a partial amount from their earnings such as ads clicks, referral sign ups, completing offers and surveys, completing crowdflower tasks, premium membership upgrades etc . They pay you up to 8 Tier.
The Good & the Bad
---
The Good:
PRO #1 Free to Join
PRO #2 Very Easy to Work
PRO #3 Multiple ways to earn
PRO #4 Start your earnings from day one
The Bad:
CON #1 Earnings very slow
CON #2 Only way to earn more money is by referring others
CON #3 Most of the surveys and mini jobs are not available to all it is related to members geographical location
To Whom Is Clixsense For?
---
Anyone who are 16 years old and above can sign up for clixsense to make it simple, since it's an easy work and free to join, anyone and everyone can do it.
Clixsense Support
---
The support offered with the product is good. There is a forum, FAQ section and support. But there is no personal support or one to one coaching etc. Tools are user friendly and there is no special training given. You need to learn on your own and it's simple. If you have any problem you need to rise a support ticket with the issue and the support team will contact you.
Comparison between Standard and Premium
---
Upgrade Benefits
             STANDARD
               PREMIUM
Guaranteed Ads Daily
1
4
ClixGrid Chances
30
60
Minimum Cashout
$8.00
$6.00
ClixGrid Timer
10 sec
5 sec
Pay per Click
$0.001 to $0.02
$0.001 to $0.02
Pay per Referral Click
$0.0001 to $0.002
$0.0001 to $0.004
Signup Commissions
$1.00 after referral earns a total of $10
$2 after referral earns a total of $5
The total includes only earnings from Ptc clicks, Tasks and approved Offers – commissions, bonuses and prizes are not included.
Upgrade Commissions *
$2.00 per upgraded direct referral
$2.00 per upgraded direct referral +
$1.00 per upgrade through 7 more tiers
Sales Commissions

(Ad Credits and ClixGrid Purchases)

10% up to $1.00 per purchase

limited at $100 per referral

10% up to $2.00 per purchase

unlimited per referral

Tasks Commissions
5% per completed task
10% per completed task
Offers Commissions
5% per completed offer
10% per completed offer
Daily Checklist Bonus
up to 7%
up to 16%
Membership Cost
FREE
$17.00 per Year
Friend the below statement was mentioned by clixsense not by me….
Upgrading your account will not get you more offers or tasks and may not increase the number of ads available. The only added benefits are listed above and if you are not going to refer others or won't be able to complete the daily checklist on a regular basis, upgrading may not be for you. Please make sure you understand this before upgrading.
So as a standard member without many referrals making enough money with clixsense is really hard and if you can refer more members for sure you can earn more and the main thing is your referrals need to be active that is they need to click the ads and complete offers on a daily basis. But earning money online is possible in a systematic way. For more details on making money online, You can read one of my post Is making money online a nightmare?.
My Final Opinion of Clixsense
---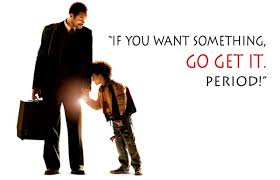 Clixsense is legit, they are paying customers and they are in the market for more than 10 years. My personal experience is without referring more members it's really hard to earn more money via clixsense. If you search on Google you can find 100's of paid to click sites and among those for sure clixsense is a genuine one.
If you are interested in building your online career and want earn money online below details will help you.
Clixsense At A Glance
---
Name: Clixsense
Website: www.clixsense.com
Price: Standard Free & Premium $17.00 per Year
Owners: Mr. Jim V Grago
Overall Rank: 60 out of 100
VERDICT: LEGIT

How I Make Money Online?
---
"Success is a learnable skill. You can learn to succeed at anything." — T. Harv Eker
Everyone wants to make money online but most people fail.
The truth is 1000's of people are earning a full-time income from the comfort of their home. Also, 1000's of people are losing their hard-earned money to scams.
The Great News is… With the right method & training, anyone can make money online and be their own boss! I've done it myself. Here's how I went From An Employee To An Entrepreneur.

A Beginners Guide To Making Money Online – Be Your Own Boss!
Need help with anything I discussed here? Please feel free to contact me at paul@beyourownbossbyblogging.com or leave your comment here and I will be happy to help you.
"Affiliate Marketing has made Businesses Millions & Ordinary People Millionaires." – Bo Bennett
Your Friend,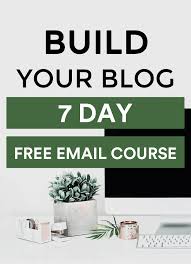 Sign Up To My FREE Make Money Online Email Course…
Learn To Turn Your Passion Into Profits!
Learn To Turn Your Interest Into Income!
Clixsense
$0 Standard Free & Premium $17.00 per Year