Dear Friend,
In this post, we are going to discuss "How To Learn About Affiliate Marketing" I am going to walk you through on What is affiliate marketing? How it works? Where to learn? Etc., which will not only just give an idea instead I will be more specific in guiding you towards Affiliate Marketing.
What Is Affiliate Marketing?
---
When someone brings traffic to the online retailer website or online shopping sites through his/her website and when that customer visit converts as a sale or purchase happens, the retailer pays the commission to the affiliate.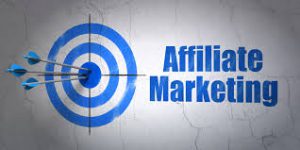 Affiliate is the one who guides people towards the best product or service and when people buy the product or service, affiliates earns commission.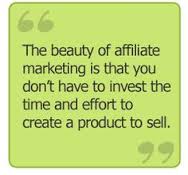 For Example
I am a blogger and I promote a product on my website from any of these online shopping sites such as Amazon, ClickBank, commission junction, share a shale, etc. They give me a specific link and I place that affiliate link on my website and I promote the same via content writing on my website once my visitors are happy with my recommendation and following my link they go to the online shopping sites and purchase the product I earn a commission.
How Affiliate Marketing Works?
---
Dear Friend the best way to earn as an affiliate marketer is to own your own website, of course, you can promote your affiliate links without having a website but having your own website is the best way. You can sign up with any affiliate program most of them are free and they will provide you with your affiliate link which tracks traffic from your Affiliate ID. This is the basic you need to do.
Then you can place your affiliate link in your website, it can be a text link or a banner, which promoting the product or service.
Now you write a quality content/post about the product and promote it via your website. While visiting your site when a visitor goes to the online shopping site via your affiliate link and purchase you will get a commission.
Because of you the online shopping website got a visitor and got a sale they are happy to share a percentage with you. The commission you get varies from 3% to 75% roughly.
Where To Learn About Affiliate Marketing?
---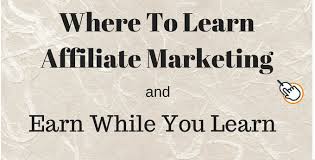 Dear friend, there are 1000's of programs which claim they teach about affiliate marketing, I can simply say this "There are lot of scams my dear friend so be careful in selecting the platform which teaches you and do your own research pick the genuine one". Will that be a help? Instead of asking you to find the genuine one if I recommend the genuine one? Before my recommendation first, let me teach you how to find the genuine one.
Ways To Find The Genuine Affiliate Marketing Course
---
Here are the few things you need to consider before going for an Affiliate marketing course
How long they are in the market and their reputation.
Check their reviews – Do your own research and see others opinion.
Step by step guidance from scratch.
Type of Training – Text or Video or both.
How or for whom the course is designed.
Support provided – Is their a support team.
Price – Affordability & Pricing plans.
Can you learn at your convenient time?
Live chat – Does it have live chat for quick clarifications.
Community & Like minded people helping each other.
Courses – Is it task based?
Tools provided.
1 on 1 support.
Dear friend the list goes on but the good news is, I have done the above hard work in order to select the genuine and the best affiliate marketing course for myself and from which I am learning and earning now. So I am recommending the same to you now.
So the answer to the question From where you can learn affiliate marketing is…… WEALTHY AFFILIATE
MY NUMBER 1 RECOMMENDATION – If you want to learn and earn money online and be your own boss I would strongly recommend Wealthy Affiliate which is my number one recommendation and you can read my wealthy affiliate review HERE
Things Need To Keep In Mind While Taking Affiliate Marketing Course
---
Dear friend now you know, what is affiliate marketing, how it works, and where to learn about affiliate marketing, the next step is very important in affiliate marketing success… the essence you need for your success in affiliate marketing i.e. patience, continuous effort, and continuous learning.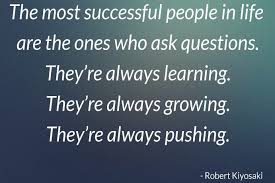 To be honest, in my case I made my first sale after 4 months, I don't want to give any wrong information for sure it will take time… I came across few making their first sale in the first month itself, few after 6 months so patience is the key and do remember that…
Great things take time!!!
Although I am not getting any sales in my initial stages (4 Months) I was putting my efforts because I was taught and guided by experts and people who already succeeded as an affiliate marketers, they motivated me stating "it will take time be patient".
They informed, in order to succeed as an affiliate marketer you need to have patience, continuous effort, and continuous learning. Those motivations helped me to stay in and it encouraged me not to quit & give up.
My Story – My Earnings
---
No sales/commissions in the first four months.
In Fifth Month I got my first commission its $8 (It might be very low but I can't explain my pleasure and joy, I saw it as the beginning of my success instead of money).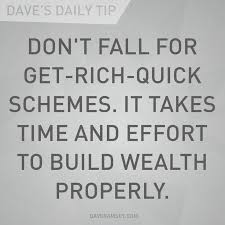 You know what the very next month 6th Month its $23.50
Seventh Month it's $23.50
8th month was an eye-opener it's $163 you know what I can't believe that I was keep on refreshing my page and also I got a mail regarding my commission which was a double confirmation.
Do remember my friend, I was spending just two hours that too there are days in which I was not working since I am occupied with my day job.
From the 8th month instead of just spending two hours, I increased my working hours and the earnings started growing… This is my story and true story….. (UPDATE: From the middle of November 2017 I started blogging as my full-time job working from home quitting my day job)
Coca-Cola sold 25 bottles in their first year – So it will take time to SUCCEED!!!
If you are interested in building your free website you can click HERE. To know more about blogging ideas click HERE.
Final Thoughts
---
Dear friend everybody wants to succeed but they are not willing or ready to put the effort it takes to succeed!!!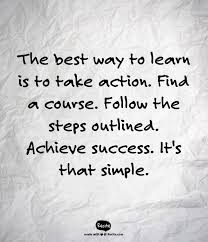 I have shown you the right platform to succeed its now your turn to TAKE ACTION!!!
Dear friend I do remember one quote which motivates…
"Never give up on a dream just because of the time it will take to accomplish it. The time will pass anyway".
My Earnings
---
Often people ask me is it really possible to earn $100+ in a single day. The answer is YES! My Highest Per Day Earning is $175 In Affiliate Marketing. See the proofs below.

Looking for the latest one?
Back To Back Earnings Within A Few Hours…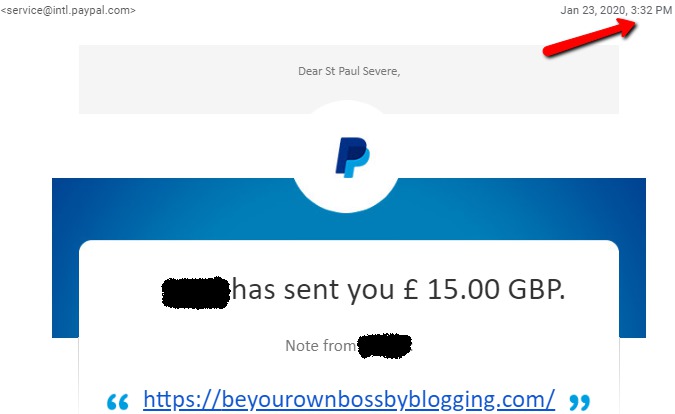 Within a few hours another payout…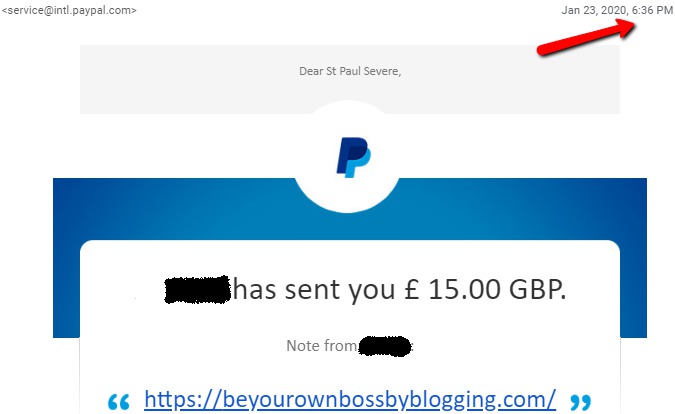 What about recurring income every month?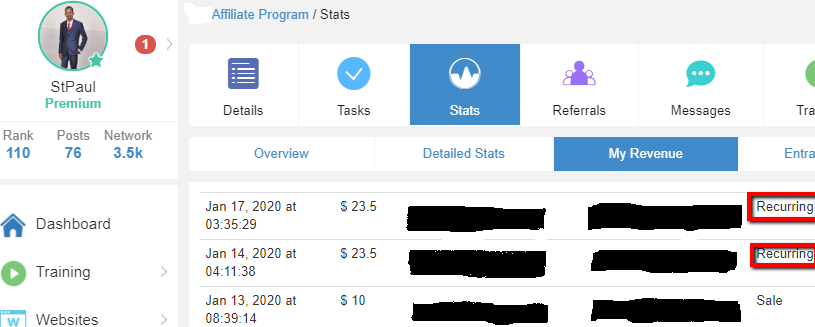 How I Make Money Online? 
---
"Success Is A Learnable Skill. You Can Learn To Succeed At Anything." — T. Harv Eker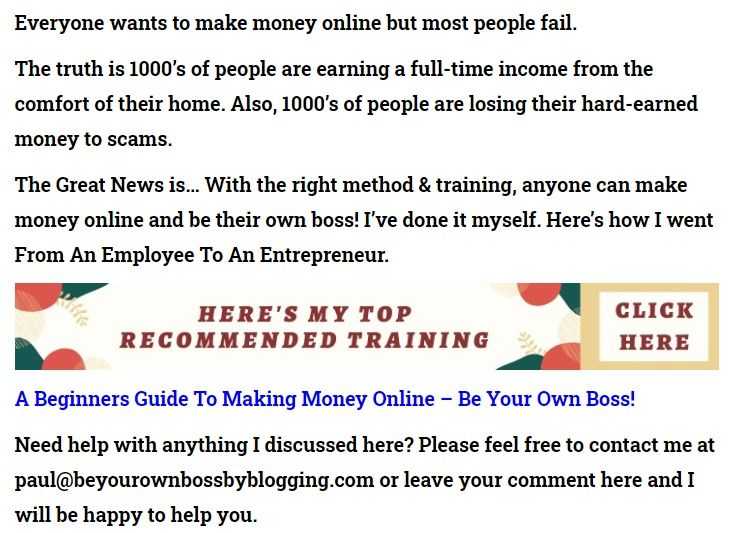 "Affiliate Marketing Has Made Businesses Millions & Ordinary People Millionaires." – Bo Bennett
Are You Interested To Find Out How I Turned From An Employee To An Entrepreneur?

Your Friend,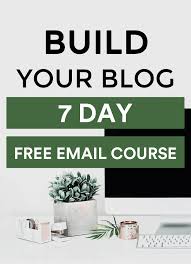 Sign Up To My FREE Make Money Online Email Course…
Learn To Turn Your Passion Into Profits!
Learn To Turn Your Interest Into Income!