Social media is one of the most important channels in marketing in the current age. Every day, people sit down on the train, bus, in their homes and elsewhere and scroll through social media to find out more about the world and their loved ones.
These channels are a powerhouse for marketing and particularly for SMBs they have the power to elevate your audience and gain you some credibility in the field. Today we want to discuss a little about social media marketing and how you can formulate a simple social media calendar to allow you to market on these platforms with some success.
"Most bloggers who rise above the clutter are quite often prolific –they work hard, not just writing content but networking, engaging in Social Media and more." Darren Rowse
From using a local SEO agency to help you with keywords and hashtags to formulating a plan that is consistent – here are some of the simple steps you can take this year to formulate the perfect social media plan.
This is an affiliate contributed post. That means that Paul did not write the entire post.
Consider Channels 
---
The first decision you must make when looking into social media marketing is the channels you will use. It is not uncommon for those who lack social media knowledge to put a peg in every hole – but if you are a finance business there is not much point in being on Instagram!
When choosing a social channel the easiest thing to do is look at other competitors in your field. A property developer for example might choose several channels: 
Facebook to draw in every day people and those looking to buy a home 
Instagram to share images of building updates and finished show homes
LinkedIn to draw in would-be investors or those who would like to buy-to-let
By considering your audience's identity before you start marketing this will give you a better indication of which social channels to target. 
You need to choose the right channels and you need to be active on the channels you choose. Being on many channels without doing anything is not going reap you any results.
"Build it, and they will come" only works in the movies. Social Media is a "build it, nurture it, engage them, and they may come and stay." Seth Godin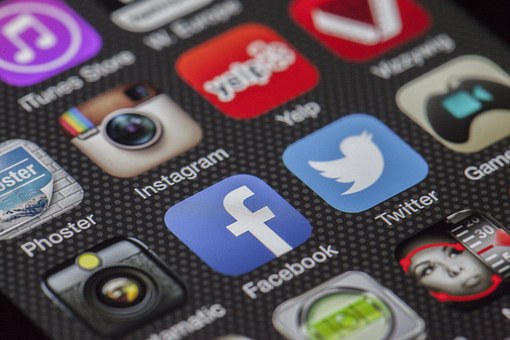 Decide On Tone Of Voice 
---
It is very important for you to choose a sensible tone of voice when you start social media marketing. There are some very different tones of voice out there on social media platforms; from Forbes straight-laced voice to Wendy's outspoken banter.
You need to decide what tone suits your business and go from there. Also consider that each social channel might be different when sharing the same post or link. On LinkedIn you might want to steer away from first person to appear more professional but on Facebook this could help you engage with people. 
Stay 2 Weeks Ahead 
---
When creating a social calendar consider a few different types of content to share: 
Weekly news

Sales posts 

General posts 

Informative infographics

Videos

Images
There are lots of different types of content to share and once you have a few ideas you can create a spreadsheet with dates and create a 2 week schedule.
You always want to stay a few weeks ahead with social media because if you suddenly have a slow news week, you need some simple foolproof pieces to fall back on. Stay consistent and always plan ahead.
"By Failing to prepare, you are preparing to fail." – Benjamin Franklin
Social media marketing can be a challenge at first – but once you set up an initial calendar and a plan you can really start to make waves with little trouble.
How I Make Money Online? 
---
"Success is a learnable skill. You can learn to succeed at anything." — T. Harv Eker
I strongly believe having your own blog and doing affiliate marketing is the best way to make money online. Also, you can learn about how to drive free traffic to your site without spending any money.
The Greatest gift that extraordinarily successful people have over the average person is their ability to get themselves to TAKE ACTION! – Tony Robbins
I have revealed in more detail about the method which helped me to become a full-time Affiliate Marketer and how YOU too can do it in my FREE Guide.
I want to share what I found so you can build the online business of your dreams too!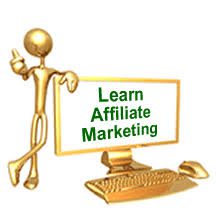 "Affiliate Marketing has made Businesses Millions & Ordinary People Millionaires." – Bo Bennett
If you are interested in learning Affiliate Marketing…
Need help with anything I discussed here on How To Formulate A Simple Social Calendar?
Not to worry, I am here to help you, please feel free to contact me at paul@beyourownbossbyblogging.com or leave your comment here and I will be happy to help you.
Your Friend,