Dear Friend,
In this post, I am going to discuss, How to Advertise On Your Blog and make money. What are the ways to make money by advertising on your blog and how you can do that and what are the options etc which I believe will give you some new insights. There are several methods you can advertise on your blog…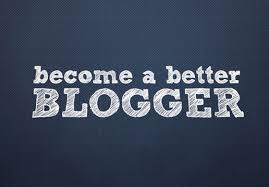 What Is Your Website Traffic?
---
Traffic plays a vital role, before advertising on your blog any advertiser will be interested in knowing your traffic i.e. how many visitors visits your site per day or month, numbers matters the most for them. It's all the number game for them. Normally it is said advertisers will be looking around 10000 page views to 20000 page views per month. If you are just beginning you don't worry about the numbers just focus on building your site.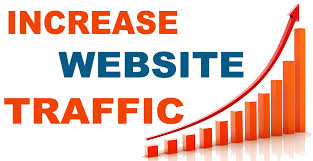 Key To Website Traffic – In order to increase the website traffic, I would suggest you to write quality content regularly.
Don't Write Content To Have Content, Need To Write Content To Add Value.
How To Advertise On Your Blog?
---
There are many ways you can advertise on your blog such as…
Join advertising networks
Setup an advertising page
Affiliate ads
Direct ads
Create a survey
Promote your own product
Review Products
Start a Podcast
Join Ad Network
---
Advertising networks are the companies which connects the advertisers and the websites owners. You need to submit your website to them and once they approved, you can place their ads on your website and you will be paid if your visitors click and view the placed advertisement.
Cost Per Click – Also called as pay per click in which you will be paid if your visitor clicks and visit the displayed ad.
Cost Per Impression – In this, the advertiser pays for 1000 views of the particular ad or particular page. It's also called as CPM cost per thousand.
Cost Per Action – In this, you will be paid when your visitors performs an action like filling the form or doing sign up or downloading or providing their email address, etc.
Popular Ad Networks
Below you can find the very popular ad networks which you can join to advertise their ads via your website and make some money.
Google Adsense
Media.net
RevenueHits
Infolinks
Chitika
BidVertiser etc
Setup An Advertising Page
---
When you are getting a good number of traffic or visitors to your site, you can create an advertising page in which you can leave a message for people interested in advertising on your site to place their ads.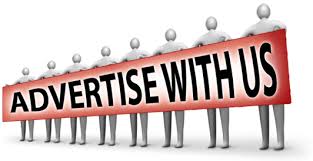 On that page, you need to give the detailed information on your traffic and page views you are getting per month so that it will help the advertisers to analyze, as I informed advertisers are really interested in the number of visitors to your site. This is not going to happen immediately when you are just building your site as a newbie but you can keep an eye on setting up an advertising page when you get a significant number of visitors.
Affiliate Ads
---
This is one of the great sources of income by advertising the affiliate ads on your blog you can earn a reasonable income. Many bloggers are making their living via affiliate marketing and generating a full-time income online.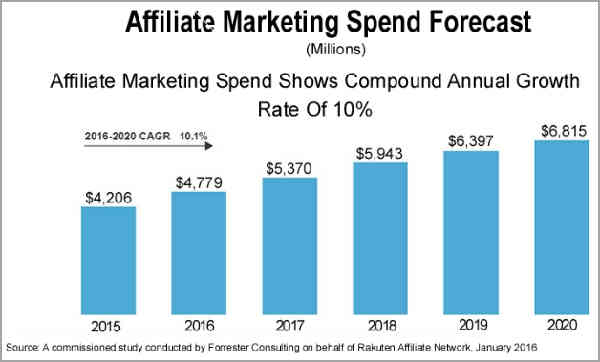 The above forecast is in millions in which you can see the growth and scope of affiliate marketing and you know very well online purchase is keep on increasing every year that's one of the main reasons the numbers of the bloggers also keep on increasing every day.
How You Can Earn From Affiliate Ads
Dear friend you might be well aware of affiliate marketing based on your niche or interest you will build your website and based on your website you are going to choose a relevant product to promote in your website that is called affiliate marketing and you will be paid from affiliate networks for every sale.
Examples Of Affiliate Networks
Amazon
Shareasale
Commission Junction
Clickbank
Linkshare
Ebay etc

All these sites are free to join and most of them are not worried much about your traffic. If you are going to write quality content and provide the best and genuine advice and if your visitors are happy about your recommendation they will buy the product you recommended and you will earn your commission.
Dear Friend I do help people to learn and earn online if you want to earn money online I would strongly recommend Wealthy Affiliate which is my number one recommendation and you can read my wealthy affiliate review HERE
Direct Ads
---
By publishing direct ads you can earn high income compared to joining ad networks, ad networks act as a middleman between website owners and advertisers but in direct ad you will advertise the ad of the advertiser directly and earn your commission directly from them.
If you are receiving good traffic and your niche is relevant and related to the advertiser product they will be happy to display their ads on your website. Instead of the advertiser's contacting you, you can also contact them once you fulfill all the requirements for that you need to do some homework.
Create A Survey
---
Conduct a survey in your blog and ask few questions which will find the need and interest of your visitors and based on their needs and the expectation you can promote product or service by that you will be in a win-win situation providing the need of your audience and also you make money in a genuine way.
Promote Your Own Product
---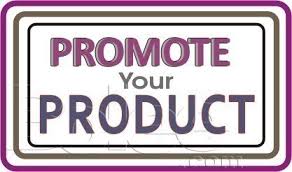 Once you become successful and having enough experience you can write an Ebook which you can promote or advertise in your blog and many bloggers earn more money by promoting their own products.
Reviews
---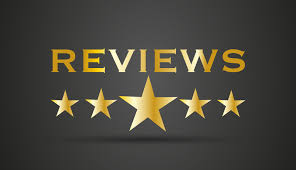 Reviews are one of the ways to advertise on your website by writing reviews for certain products, of course, honest and genuine reviews, you can advertise that product from your website, if the product is good and your review is helpful and your visitor is interested he or she will buy the product and if you are going to place your link (the affiliate link) you are going to make money, sometimes the advertisers pays for writing reviews for their products but this will happen when your website is more popular.
Start A Podcast
---
Voice and video blogging always have its own advantages. Attract many customers with interesting and useful topics and once you have more traffic you can monetize your podcast with ads and make money.
If you are interested in building your free website you can click HERE. To know more about blogging ideas click HERE.
Final Thoughts
---
Dear friend the methods and ways I suggested are the most popular ways on how to advertise your blog and make money. In online business you need to keep learning, I am personally learning all the required information, actually all in one place that is, Website creation, Writing quality content, Seo, Getting traffic, Rankings in Google, ways to earn online, etc. All the things which are essential to run a successful online business from a great community, actually it's a university.
My Earnings
---
Often people ask me is it really possible to earn $100+ in a single day. The answer is YES! My Highest Per Day Earning is $175 In Affiliate Marketing. See the proofs below.

Looking for the latest one?
Back To Back Earnings Within A Few Hours…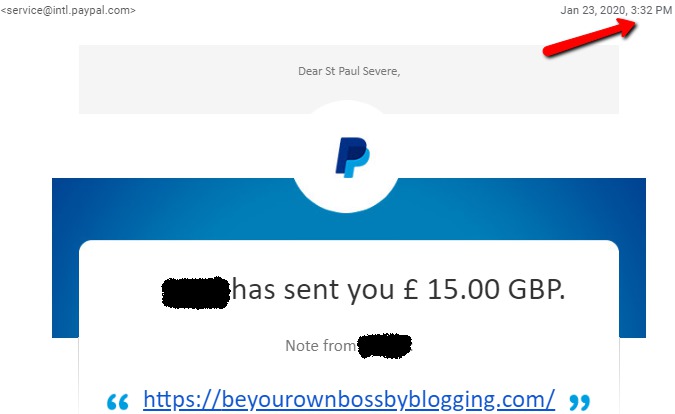 Within a few hours another payout…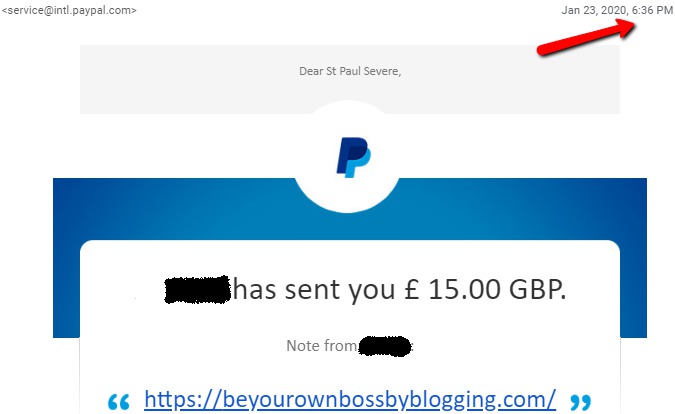 What about recurring income every month?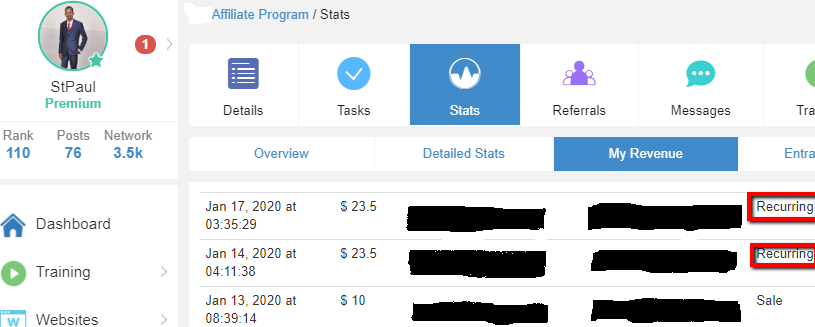 How I Make Money Online? 
---
"Success Is A Learnable Skill. You Can Learn To Succeed At Anything." — T. Harv Eker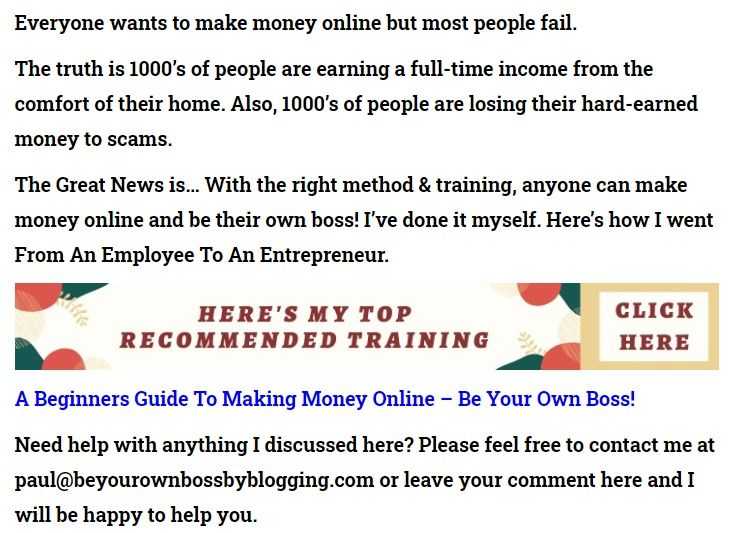 "Affiliate Marketing Has Made Businesses Millions & Ordinary People Millionaires." – Bo Bennett
Are You Interested To Find Out How I Turned From An Employee To An Entrepreneur?

Your Friend,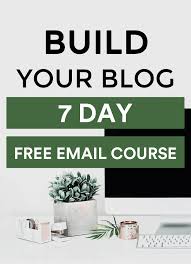 Sign Up To My FREE Make Money Online Email Course…
Learn To Turn Your Passion Into Profits!
Learn To Turn Your Interest Into Income!