So you've been working tirelessly on your blog, and you think you're doing well with it. It's time to start thinking about traffic now. It can be difficult to get it right at times, and even if you publish every day, you may not be obtaining the traffic you require.
If you want to make money through blogging, you must have a high traffic level.
This is an affiliate contributed post. That means that Paul did not write the entire post.
Let's take a look at some of the methods you could use to increase blog traffic:
Create Relevant Quality Content
Your material is one of the most crucial components of your website, if not the most important aspect. However, quality isn't everything. In addition, you must be strategic in your content marketing.
Whether you plan your content around holidays, hire an SEO agency, or rewrite old and outdated content, it will all help to increase traffic to your blog. Some of the most successful content is that which fills a need, so if you have any best tips, how-to's, or other useful information, they could help you begin.
"The only way to win at content marketing is for the reader to say, 'This was written specifically for me.'" – Jamie Turner
Create Lasting Content
Be sure to create most of your content with long life in mind. The term "long-life content" refers to content that can live forever on the web, so it will not become obsolete as time goes on.
A blog post, for example, about the awards that are being given this year will become outdated in a short amount of time. A post about living on a budget can, on the other hand, remain relevant for years to come.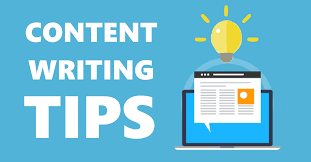 "Today it's not about 'get the traffic' – it's about 'get the targeted and relevant traffic.'" – Adam Audette
Search For Your Readers
When it comes to improving your blog and its material, it is critical that you plan where you will spend your time. It may be enjoyable to spend some time on a variety of social networks, but you will quickly become exhausted and unable to keep up.
Play around with the various social platforms to discover what works best for you. If your blog contains a lot of original illustrations or videography, Instagram might be the best platform for you. Knowing and understanding where to find your target audience is critical for increasing traffic.
You Must Go All-In Once You Discover Your Audience
Once you've determined that you're directing your efforts in the right direction and have established key networks, you should direct your efforts here. Engage with them as often as possible, and you will soon notice your audience expanding, resulting in increased traffic to your blog.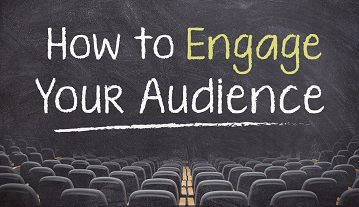 This is exactly what you want if you want to make money using tools like affiliate links. One way to make sure you keep your audience engaged is to ensure you have the best platform for them to read your content, so, consider using WEBX360 for your website design.
These are four suggestions to help you get started. It's worth remembering that there are numerous ways to increase traffic; it's just a matter of figuring out what works best for you and your blog.
Have you ever had any luck increasing your traffic? What has started working for you in the past? Please leave your comments below…
How I Make Money Online?
---
"Success is a learnable skill. You can learn to succeed at anything." — T. Harv Eker
I strongly believe having your own blog and doing affiliate marketing is the best way to make money online. Also, you can learn about how to drive free traffic to your site without spending any money.
The Greatest gift that extraordinarily successful people have over the average person is their ability to get themselves to TAKE ACTION! – Tony Robbins
I have revealed in more detail the method which helped me to become a full-time Affiliate Marketer and how YOU too can do it in my FREE Guide.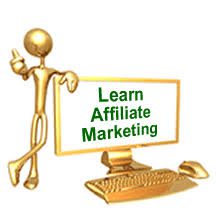 I want to share what I found so you can build the online business of your dreams too!
"Affiliate Marketing has made Businesses Millions & Ordinary People Millionaires." – Bo Bennett
If you are interested in learning Affiliate Marketing…
Are You Serious About Making Money Online?
Turn Your Interest Into Income And Passion Into Profits!
If You Are Tired Of Scams & Products That Under-Delivers. My Free Guide Will Be A Greater Help. I Know This Because The Same Process Helped Me To Become My Own Boss. By Clicking The Above Button You Can Get My Free Guide.
Need help with anything I discussed here on Four Ways To Improve Traffic Flow To Your Blog?
Not to worry, I am here to help you, please feel free to contact me at paul@beyourownbossbyblogging.com or leave your comment here and I will be happy to help you.
Your Friend,