In business, you need to be everywhere if you want to get in front of your customers. You have to implement consistency in your business which means that if you're online, you need to be on social media as well as having a website.
There are engagement tactics that work and there are tactics that don't, but you have to consider which will increase your online engagement levels.
"Social Media Is About Sociology And Psychology More Than Technology." – Brian Solis
One of the best ways to do it is to make sure that you are marking the most of social media and how you connect with your customers. The use of social media targeting will help you to understand your buyer persona and connect with your customers on a personal level.
If you're still unsure of how to best engage with your customers on social media, check out some of the best engagement tactics that will work and you can then leverage for increased engagement.
This is an affiliate contributed post. That means that Paul did not write the entire post.
Put Out The Freshest Content
You have to know that your customers don't want to read outdated materials. This doesn't mean that you can't rehash older content from years back. It just means that when you do you have to make it relevant and have a purpose behind it.
Where you can, write with the trends. If you're working in technology, talk about the latest trends that your customers would want to know about. Sharing high-quality content makes a difference to your customer's opinions of you.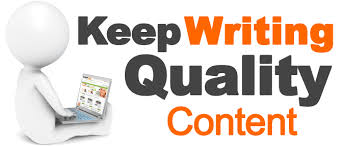 Make It Pretty
Oh, honestly, one of the best ways to engage on social media is to include exciting visuals. Think infographics, animation, and pictures instead of blocks of huge content. It's not optional – or it shouldn't be – if you want to be able to engage your customers effectively.
Ask Some Questions
Successful People Ask Better Questions, And As A Result, They Get Better Answers – Tony Robbins
Instagram has an amazing Questions feature now, allowing you to ask questions in stories and host polls.
Your customers won't be able to resist taking part in those question and answer boxes, and people pay attention to the things that you're asking in case it's relevant to them. If you ask questions that people like to share, you'll be able to watch people share your conversations, thus reaching more people!
It Is Not The Answer That Enlightens, But The Question – Eugene Ionesco
Tag Those With Relevance
If you know you're not an authority on a topic, you can tag in other businesses and let this be the introduction that you need for business collaboration.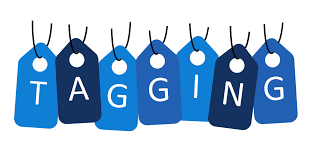 Tagging is a tactic that allows you to start a conversation that you can control. Involving industry experts to get their opinion is a good thing as it shows that you are willing to learn along the way.
Building A Community
Being online and engaged on social media is going to help you to participate in a whole online community that can help you to build up your business name.
You can get recommendations from experts and customers who can help you to create something amazing. You can find the community that fits your business niche and make it yours in no time at all.
I hope you got some helpful insights and what are you waiting for? Start implementing it!
How I Make Money Online?
---
"Success is a learnable skill. You can learn to succeed at anything." — T. Harv Eker
I strongly believe having your own blog and doing affiliate marketing is the best way to make money online. Also, you can learn about how to drive free traffic to your site without spending any money.
The Greatest gift that extraordinarily successful people have over the average person is their ability to get themselves to TAKE ACTION! – Tony Robbins
I have revealed in more detail the method which helped me to become a full-time Affiliate Marketer and how YOU too can do it in my FREE Guide.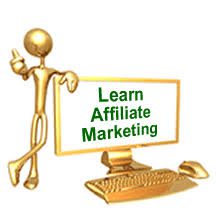 I want to share what I found so you can build the online business of your dreams too!
"Affiliate Marketing has made Businesses Millions & Ordinary People Millionaires." – Bo Bennett
If you are interested in learning Affiliate Marketing…
Are You Serious About Making Money Online?
Turn Your Interest Into Income And Passion Into Profits!
If You Are Tired Of Scams & Products That Under-Delivers. My Free Guide Will Be A Greater Help. I Know This Because The Same Process Helped Me To Become My Own Boss. By Clicking The Above Button You Can Get My Free Guide.
Need help with anything I discussed here on Are You Engaged Enough On Social Media?
Not to worry, I am here to help you, please feel free to contact me at paul@beyourownbossbyblogging.com or leave your comment here and I will be happy to help you.
Your Friend,