Dear Friend,
Are you interested in creating your own website?
Are you afraid of thinking creating a website is a rocket science?
Are you aware you can create a website and earn from it?
Are you interested in building your own online business?
If yes to any of the above questions this post will give useful information. Creating a website for your new business should be one of the first tasks on your list when it comes to your branding. Having a website allows people to find you and leave about who you are and what you can offer. If you have never created a website before, here's how. This is an affiliate contributed post. That means that Paul did not write the entire post.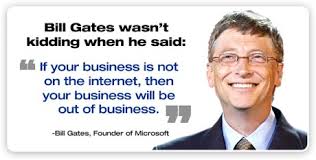 Domain Name
---
"Domain names and websites are internet real estates." – Marc Ostrofsky
The first thing you need to do when creating a website is find a domain name to use for it. You might think that the domain will be as simple as your brand name, but sometimes it won't be available to you in the way that you want. Make sure that you take a look on a domain website such as GoDaddy and search for the domain name you want. This will give you a list of all of the available versions of your website and will also give you names which are similar to work with.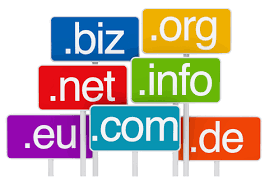 Many of the beginners will take lot of time in deciding on the domain name. It's good to take time and do some research but you need to remember you are the one going to create your brand and popularity to your website. Few more suggestions…
Go for the .com domain name it is the best.
Your domain name needs to be easy to remember.
Short and simple.
If you are interested in building your free website you can click HERE. To know more about blogging ideas click HERE.
Choose a platform
---
Once you have chosen the domain name for your business you can start to look into which platform you want to use to make the website. The most popular platform for beginners in the web design community is WordPress. Below image shows you the popularity of wordpress.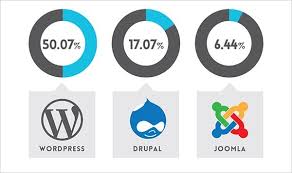 WordPress.org is a website creator which gives you a huge amount of freedom with creating your website but it also offers many different themes to get you started and help you make your vision come to life. It is a great choice if you are starting out and it will be a reliable tool for you even as your brand evolves and your skills evolve too.
Design
---
"Everything is designed. Few things are designed well." – Brian Reed
Once you have chosen a platform to build your website upon it is time to think about how you will design the website. It could be worth looking into web design and even checking out other websites which you like to give you some ideas for your own. Of course, you can simply use the themes which are available to you on your chosen platform or you can be brave and create the whole layout yourself.
Make sure that you have the information in a clear place on your home page but also use imagery to make the page stand out. The way you design your website will play a huge part in whether or not people want to carry on scrolling through. Think about your color scheme and make sure it fits with the brand and the products you plan to sell.
"Good design is good business." – Thomas Watson Jr.
Content
---
Once you have your design nailed down it is time to add in the content. This will include your company information, products, images, blog posts and any other things you want to add into the site.
The quality of your content is crucial if you want to pull people in so make sure that any information you give is clear and concise, and blog posts are well-written and engaging. Images must also be of good quality and try to take your own photos instead of using stock photos.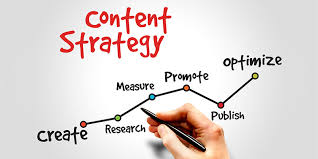 Tips on writing quality content:
Address the problem – Discuss about the problems challenges they are facing.
Provide the solution – Just discussing the problem won't help, provide them with the solution.
Tell the benefits – Inform them the benefits they will get by applying the solution.
Call to action – Ask them to take action.
Write regularly at least twice or thrice a week. Don't write post for the sake of writing provide more value via your post.
Just go through the below video, where you can see creating a website needs less than 60 seconds…
Hope the video is helpful covering all the basic elements. So building a website is made easy.
Final Thoughts
---
Hope this post Creating A Website For Your Business: The Basics gave you with the basic information on building your own website. Building a website is not a rocket science and it's very easy. With your website you can create multiple source of income. The best thing is you can start your online business with a very low investment.
If you are interested in building your online career and want earn money online below details will help you.
Take Action – Learn how to turn your passion into an online business. Learn how to build your own website and how to earn from it. Learn how to be your own boss by blogging. Learn from the great community with like-minded people helping, teaching and guiding each other for success. Learn affiliate marketing and many ways to earn online.
MY NUMBER 1 RECOMMENDATION – If you want to earn money online I would strongly recommend Wealthy Affiliate which is my number one recommendation and you can read my wealthy affiliate review HERE
To learn and earn online all you need to do is take action (By Joining) and follow the training. Do remember…
"Success is a learnable skill. You can learn to succeed at anything." — T. Harv Eker
If you would like to join me, you can register here to create your free starter membership. This is where I network with others and offer my help each and every day to people like yourself.
Want To Be Your Own Boss?
Tired Of Working For Someone's Dream?
Interested In Building Your Own Business?

Need help on anything I discussed here?
Not to worry I am here to help you, please feel free to contact me at paul@beyourownbossbyblogging.com or leave your comment here and I will be happy to help you.
Your Friend,
Paul