Welcome to my "Arbitrage Alchemist Review"
"Attention, Are You Looking For More Information On Arbitrage Alchemist? You Are In The Right Place!"
Alchemist by Paulo Coelho is one of my favorite books and that's one of the reasons why "Arbitrage Alchemist" got my interest and attention.
There are 100's of making money online products launched on a weekly basis and almost every product promise to help you earn money online.
We all know, there are many scams and products which under-delivers. So we need to do our own research in order to find whether the product is a legit one or a scam.
My review will help you find more information about Arbitrage Alchemist and will answer the question of whether Arbitrage Alchemist is a scam or legit.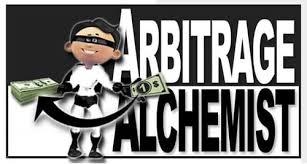 Arbitrage Alchemist Review Summary
---
Product Name: Arbitrage Alchemist
Creators: Tom E and Chad Rego
Launch Date: 22nd May 2019
Product Type: Arbitrage
Price: $19.97 + Upsells
Best for: People who are interested in doing Arbitrage of digital services.
Summary: This is all about earning money via Arbitrage of digital services with the help of SEO Clerks, Fiverr and Craigs List.
Rating: 50/100
Is Arbitrage Alchemist Legit Or Scam? Legit
Is Arbitrage Alchemist Recommended? No
Although, Arbitrage Alchemist is a legit product I am not recommending it (If you are a beginner its not going to be easy for you). To know the reason why I am not recommending it please continue your reading.
Anyone can build an online business from home by using my FREE make money online Guide, because it shows you how to turn your Interest into Income.
One Important Thing I Noticed On The Review Posts
---
I do appreciate you for doing your own research on Arbitrage Alchemist and that's the best way to stay away from scams and products which under-delivers.
Unfortunately, there are some people who always write positive and biased reviews on all the products they promote. So we need to be careful and need to know, not all the reviews are genuine.
I'd like to inform you, I am in no way associated with Arbitrage Alchemist, I am not an Affiliate of Arbitrage Alchemist and I am not trying to sell it to you.
Arbitrage Alchemist Sales Page Claims
---
Below are some claims on the Arbitrage Alchemist sales page…
NEWBIE FRIENDLY – START EARNING TODAY
DUAL METHOD Software turns $1 into $5 repeatedly (Software Function A), and $5 into $300. (Software Function B) Without doing the actual work yourself.
Award-winning software.
DUAL arbitrage function to it, which allows anyone to literally double their profits with our already-powerful software.

ARBITRAGE ALCHEMIST IS A BUSINESS IN A BOX.

THOUSANDS of FRESH leads produced daily at zero cost!
How much you can make? – $300 a week? $2000 a week? The wonderful thing here is that you can make either happen, starting today.
These are some bold statements. This review is intended to reveal whether these claims are valid or misleading.
Before we dive into our review I would like to introduce you to my FREE GUIDE "A Beginners Guide To Making Money Online – Be Your Own Boss!". Anyone can build an online business from home by using my FREE make money online Guide, because it shows you how to turn your Passion into Profits.
What Is Arbitrage Alchemist?
---
Arbitrage Alchemist sales page is full of testimonies and proofs. However, there is only a small piece of information given on the actual product.
In their sales video…
It (Arbitrage Alchemist) finds people who sell services online for extremely cheap, then it automatically finds people who need those exact services and they're willing to pay a lot of money for it.
It's all about, being a middle-man between digital services. Arbitrage Alchemist teaches on how to cash in Big as the middle-man.
Arbitrage Alchemist will provide you with software and training to do Arbitrage. 
If you are not sure on "What Is Arbitrage?"…
Wikipedia – In economics and finance, arbitrage is the practice of taking advantage of a price difference between two or more markets.
Arbitrage Alchemist deals with digital services (arbitrage).
About The Creators
---
Tom E and Chad Rego are Internet marketers and product creators.
Mr. Tom E is a successful internet marketer and he is a Norwegian. Tom does reviews on different money making products on Youtube and a product creator in the online money making niche.
Some Of The Products I Reviewed of Tom E Mcting
---
Some of the Tom E Mcting products I reviewed, The Bevis Producer, Make 4.97 Over And Over And Over, Piggyback Payday, 0 to 100 In 24 Hours Review, Is Boomerang Buddy A Scam? and Arbitrage High Roller.
A Look Inside Arbitrage Alchemist
---
Below are the details on the software and the training…
Start Here – Introduction Video
Method Overview
Download Software
Method A Training
Fiverr Setup
Fiverr Levels
SEO Clerks Setup
Arbitrage Fiverr Setup
Arbitrage SEO Clerks
SEO Clerks Search With Software
Method B Training
Craiglist Live Demo
Craiglist Pre-Emptive Strike Method
Craiglist Setup
Toggle Method A & B Training (software)
Craiglist Basic Search (software)
I believe the above details will give you some helpful insights on what you will receive and learn from this product.
How Arbitrage Alchemist Works? 
---
To make it simple, You buy a digital service at a low cost and sell it at a higher cost.
You will be using 3 sites to earn money.
SEO Clerks
Fiverr
Craigs list
SEO clerks offer many digital services starting from $1. Fiverr offers many digital services starting from $5. By creating gigs on Fiverr you can sell the SEO clerks digital services which will cost you just $1 on Fiverr for $5 which will earn you profits (Method A).
Selling Fiverr services on Craigs list is the next method (Method B).
Upsells
---
Front End Product – Arbitrage Alchemist – $19.97
Upsell 1 – Arbitrage Alchemist Pro – $37.00 – Produces thousands of 'profit connections' instead of hundreds in a fraction of the time, Instantly produces thousands of results, vs the 45 daily results the FE produces.
Arbitrage Alchemist Pro DS (Downsell)- $17.00
Upsell 2 – Arbitrage Alchemist License Rights – $97.00 – Allows anyone to sell Arbitrage Alchemy as their own product, keeping 100% of the commissions
Arbitrage Alchemist License Rights DS – $47.00
Pro's and Con's
---
The Good:
→ 30 Day Money Back Guarantee
→ Arbitrage Alchemist Software will save your time on finding services within few clicks.
The Bad:
→ Upsells
→ Cannot be used on Mac Computer
→ Not easy as it sounds on the sales page
→ Being a Middle-man is not an easy task
→ Quality and Delivery is not in your control
→ Without experience, it will be very challenging
Who's Arbitrage Alchemist For?

 
---
People who are interested in doing Arbitrage of digital services.
Is Arbitrage Alchemist A Scam?
---
No, Arbitrage Alchemist is not a scam. They do provide you with the software and training to do Arbitrage.
However, it is not easy as it sounds on the sales page.
If you don't have any experience in Arbitrage it is going to be a struggle.
Quality of service is not in your control.
Since you are not doing it you might not be able to deliver the work on time.
If the customer is not satisfied it's going to be a headache for you.
If you are a Newbie to Fiverr it's going to be a great challenge in finding projects.
It will take time and effort to earn money with Arbitrage. Earning from today is not possible for everyone.
Arbitrage Alchemist is an updated version of a product called Arbitrage Underdog doing only Fiverr and SEOclerks. With Arbitrage Alchemist Craigs list is added. 
There are many reasons why I am not recommending this product.
Selling a digital service worth of $5 to $200+ is not going to be an easy task.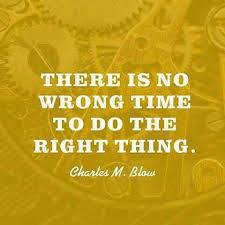 What I Recommend? 
---
Instead of Arbitrage business, I will recommend doing Affiliate marketing by having your own website.
Building your own website and learning about Affiliate marketing is one of the best ways to make money online. It is also going to be a long-lasting business. 
I have revealed in more detail about the method which helped me to become a full-time Affiliate Marketer and how YOU too can do it in my FREE Guide.
I want to share what I found so you can build the online business of your dreams too!
"Affiliate Marketing has made Businesses Millions & Ordinary People Millionaires." – Bo Bennett
If you are interested in learning Affiliate Marketing…
Need help with anything I discussed here on Arbitrage Alchemist Review – [Can You Turn $1 into $5 Repeatedly?]
Not to worry I am here to help you, please feel free to contact me at paul@beyourownbossbyblogging.com or leave your comment here and I will be happy to help you.
Your Friend,
Paul