"Attention, Are You Looking For More Information On xVirally? You Are In The Right Place!"
Traffic is the backbone of any business and everyone from newbie to expert are interested and keen to increase their traffic. No one is going to say I don't need traffic or I have enough traffic.
xVirally is promising to help us in driving loads of traffic which got my attention and yours.
Affiliate marketers and Bloggers are focusing on social media platforms and they realized how social media platforms can drive traffic to their affiliate offers and blog posts.
So many Affiliate marketers and Bloggers seeking the help of a virtual assistant and social media manager to manage their social media accounts.
As you know very well it will consume a lot of time and effort to stay active on social media platforms.

If You Don't Want To Waste Your Time On Scams And Products That Under-Delivers With Low-Quality, See My #1 Recommended Way Of Making Money Online

Xvirally Review Summary
---
Product Name: xVirally
Creators: Simon Greenhalgh, Joshua Firima Jnr and Joshua Okereke.
Launch Date: 13th May 2019
Product Type: Social Media Management Software
Price: BEGINNER – $34 (2 Years) & PROFESSIONAL $37 (2 Years) + Upsells
Best for: People who are using multiple social media platforms to drive traffic and for people who are looking for a tool that can post to all their Social Media platforms in a few clicks.
Summary: This is a Social Media Management Software that can help you to post across 20 social media platforms in a few clicks and save your time.
Rating: 60/100
Is xVirally Legit Or Scam? Legit
It is important to engage with our followers on the social media platform and it will take a lot of time, work, and effort.
Everyone wants to save their time and automation tools are a greater help. Although everything cannot be automated if some of the tasks can be automated it will save us a lot of time.
xVirally promise to save us time and increase our social media traffic. Let us find out.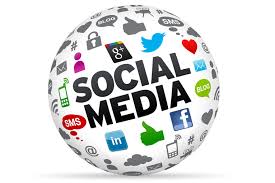 Are You Serious About Making Money Online?
Turn Your Interest Into Income And Passion Into Profits!

Frequently Asked Questions – FAQ
---
Below you can find some frequently asked questions for your quick reference…
What Is xVirally All About?
This is a Social Media Management Software that can help you to post across 20 social media platforms in a few clicks and save your time.
How Much xVirally Cost?
BEGINNER – $34 (2 Years) & PROFESSIONAL $37 (2 Years) + Upsells.
Is There Upsells?
Yes, there are 3 upsells.
Is xVirally A Scam?
Is It Possible To Make Money Online Using xVirally?
Is There A Money-Back Guarantee With xVirally?
Yes, there is a 30-Day Money-Back Guarantee.
Are There Better Options Available Compared To xVirally?
What's Your Top Recommendation To Make Money Online?
You can read my top recommendation below.
If You Are Tired Of Scams & Products That Under-Delivers. My Free Guide Will Be A Greater Help. I Know This Because The Same Process Helped Me To Become My Own Boss.

One Important Thing I Noticed On The Review Posts
---
Doing your research is the best way to find legit and genuine programs and stay away from scams.
I do appreciate you for your time & effort in finding more information about xVirally and that's the best way to stay away from scams and products which under-delivers.
Unfortunately, some people write positive reviews for all the products they promote. So there are many biased review posts as well.
I like to inform you I am not an xVirally affiliate, I am in no way associated with xVirally and I am not trying to sell xVirally to you.
All I am trying to do is to provide you with more information on xVirally and share my honest opinion about this product.
STEP BY STEP MAKE MONEY ONLINE EMAIL COURSE – FREE TRAINING
xVirally Sales Page Claims
---
Below are some of the claims on the xVirally sales page…
xVirally is the ONLY social media traffic generation tool that allows you get highly targeted traffic from 20 different social media platforms FROM ONE DASHBOARD.
THE MOST POWERFUL SOCIAL MEDIA SOFTWARE EVER CREATED
You can manage both your social networks and your blogs from one platform, saving yourself time
Easily Post Your Content To 20 Platforms With One Click
No Other Software Offers This Value And Features
Let us check whether xVirally lives up to those claims.
Before we dive into our review I would like to introduce you to my FREE GUIDE "A Beginners Guide To Making Money Online – Be Your Own Boss!". Anyone can build an online business from home by using my FREE make money online Guide, because it shows you how to turn your Hobby into Home Based Online Business.
What Is xVirally?

 
---
Below is the definition on their sales page on what is xVirally.
xVirally is an all in one Social Media marketing suite. Automate content posting across 20 platforms, search for trending content, create posts using our database of over 1m high-quality royalty-free images. Auto reply to mentions, comments, and messages. Group accounts by brands and the front end version alone include up to 10,000 posts per month! This is an automated social media. But better.
To make it simple…
xVirally is a software that will help you to post across 20 social media platforms at the same time in one click. Below is the list of social media platforms available with xVirally.
Blogger
Dailymotion
Facebook Ad Labels
Facebook Groups
Facebook Pages
Flickr
Google
Google Plus
Imgur
Instagram Insights
Linkedin
Linkedin Companies
Medium
Pinterest
Reddit
Telegram Channels
Telegram Groups
Tumblr
Twitter
Vimeo
Vk
WordPress
WordPress Platform
Youtube
Hope this helps!
About The Creators
---
Simon Greenhalgh, Joshua Firima Jnr, and Joshua Okereke are Internet marketers and product creators.
It has been said, Simon has been behind more than 110 marketing products over the last 10 years.
A Look Inside xVirally
---
Below are the details of the software and its features…
Dashboard – Provides you with the Stats.
Inbox – Allows you to connect and interact with your Facebook pages and Instagram messages. You can reply to this software itself. (Engage With Your Facebook And Instagram Audience From Within xVirally)
Posts – On the post tab you find the below features.
Composer – You can compose your posts
Scheduled – You can schedule your posts as per your wish
Insights – Where you can find helpful stats (More on this below)
History – You can check on your activities and previous posted posts
Storage – You can store your content and images
On the Insights Features, you will be able to find stats on the below information.
Total Impressions
Paid Impressions
Organic Impressions
Fan Impressions
Engaged Users
Posts Clicks
Negative Feedback
Hope this gives you an idea of the software and how it can help you.
How xVirally Works? 
---
In their sales page, they are saying all you need to do is just the below 3 steps.
Step 1: Log in to xVirally
Step 2: Connect your social media accounts. You can connect as many as you want…no limits
Step 3: Post your content and xvirally will push it to 20 social networks for you, bringing you loads of traffic
The first thing you need to do is link all your social media accounts with xVirally then you can compose your posts share it or schedule it.
Upsells
---
Front End Product – xVirally Expert – $37.00 and xVirally Beginner – $34.00
Upsell 1 – xVirally Professional – $37.00
Upsell 2 – xVirally Agency – $47.00
Upsell 3 – xVirally Reseller 50 – $97.00
Upsell 3.1 – xVirally Reseller 150 – $197.00

Pro's and Con's
---
The Good:
→ 30-Day Money-Back Guarantee
→ Saves a lot of time via Automation
→ You Can Schedule Your Posts
The Bad:
→ Upsells
→ You Need To Have A Big Social Following
→ Scarcity Timer
Who's xVirally For?

 
---
People who are using multiple social media platforms to drive traffic and for people who are looking for a tool that can post to all their Social Media platforms in a few clicks.
Is xVirally  A Scam?
---
No, xVirally is not a scam. They do provide you with the helpful software which will save your time, effort and work.
Instead of spending money on virtual assistant or outsourcing for social media tasks with the help of xVirally you can do those tasks within a few minutes.
If you are not interested in social media traffic xVirally is not for you.
If you are new to social media platforms and just starting, obviously you won't be having big followers so it is advisable to build some following first.
If you are planning to just focus on one or two social media platforms you can do the work manually.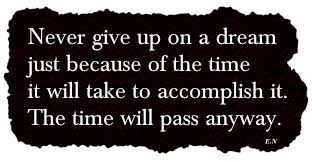 If you want to make money online having your own website is the best thing and one of the best way to make money online is by Affiliate Marketing.
First you need to have a Website and then you need to find the Affiliate offers and then comes the Traffic. If you are just starting or if you don't have a website or if you want to learn Affiliate marketing I can help you.
xVirally is a social media management software but you won't get detailed and in-depth training on the social media platforms. Whereas, with the training platform I am recommending you can learn about driving traffic from…
Pinterest
Facebook
Instagram
Reddit
LinkedIn
Tumblr
Quora
Twitter
Youtube
Search Engines (Organic Traffic)
And the list goes on. You get training almost on everything related to make money online. All the required tools to your online business, everything under one platform.
Sounds Great Right?
My Earnings
---
Often people ask me is it really possible to earn $100+ in a single day. The answer is YES! My Highest Per Day Earning is $175 In Affiliate Marketing. See the proofs below.

Looking for the latest one?
Back To Back Earnings Within A Few Hours…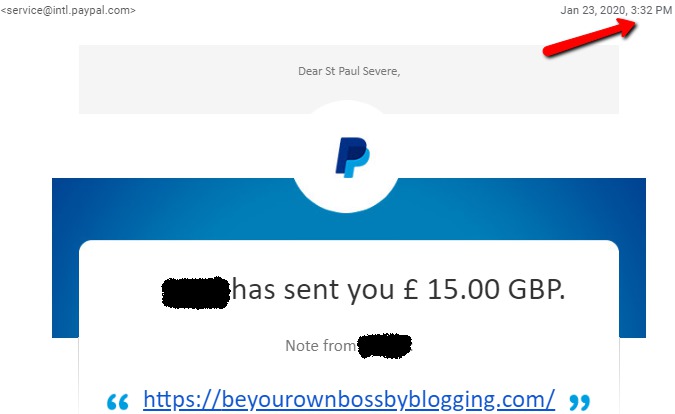 Within a few hours another payout…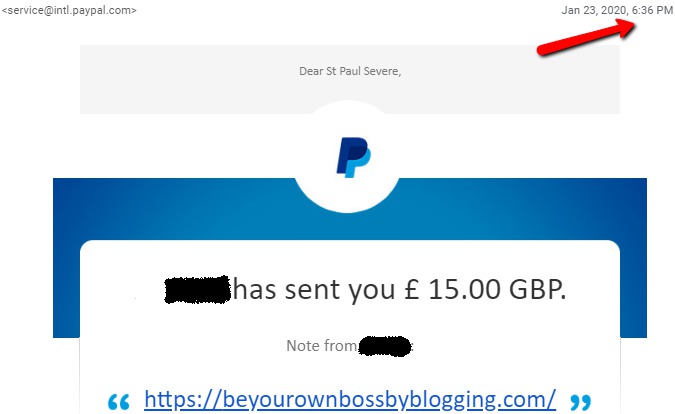 What about recurring income every month?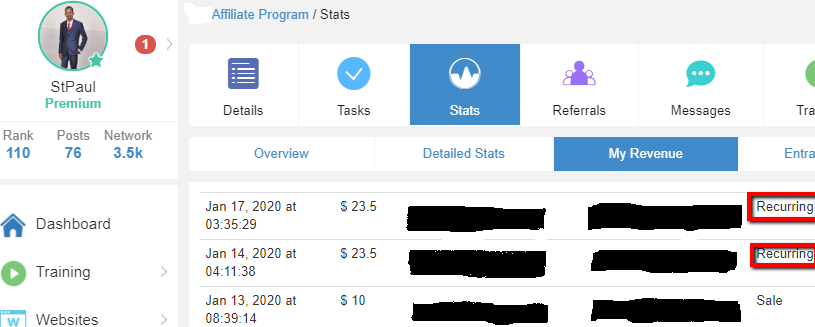 How I Make Money Online? 
---
"Success Is A Learnable Skill. You Can Learn To Succeed At Anything." — T. Harv Eker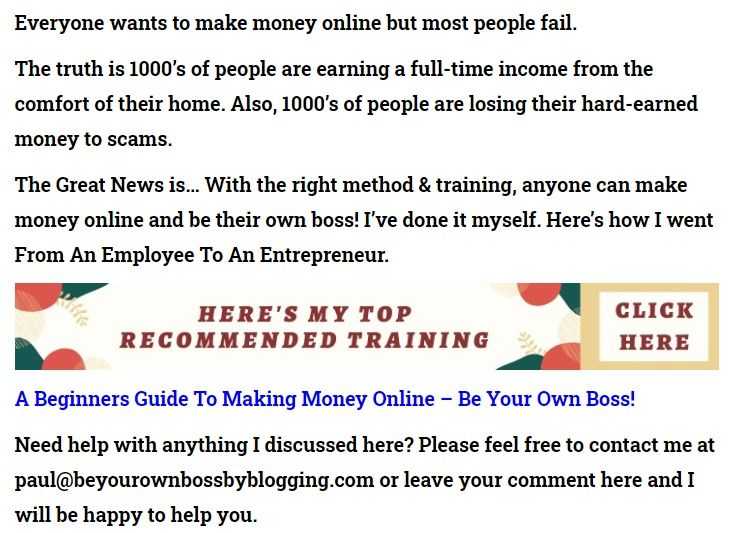 "Affiliate Marketing Has Made Businesses Millions & Ordinary People Millionaires." – Bo Bennett
Are You Interested To Find Out How I Turned From An Employee To An Entrepreneur?

Your Friend,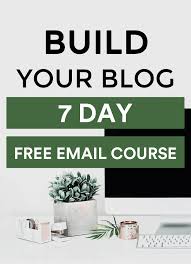 Sign Up To My FREE Make Money Online Email Course…
Learn To Turn Your Passion Into Profits!
Learn To Turn Your Interest Into Income!