Welcome to my post, "4 Years At Wealthy Affiliate".
In this post, I am sharing my experience with Wealthy Affiliate. This post will answer the below questions…
Is Wealthy Affiliate A Scam Or Legit?
Does Wealthy Affiliate Training Works?
Is It Really Possible To Make Money By Following Wealthy Affiliate Training?
My Online Journey
---
Since 2008, I tried to make money online, and I tried many make money online programs and products. To name a few…
Paid To Click
Get Paid To
Ad Posting
Email Reading
Captcha Typing
Data Entry
Content Writing
Tele Calling
Network Marketing
Transcription
Online Surveys
Cryptocurrency Trading
The list goes… Trust me; I am not just naming it I tried all the programs and business models.
To be honest, some earned me pennies (PTC, GPT, Captcha Typing, Online Surveys, Email Reading, Ad Posting, etc.).
My dream is to be my own boss and work from home. And none of the above programs I tried helped me to achieve my goal.
Some make a full-time living via some of the above-mentioned programs. However, it didn't help me.
By trying different make money online products and products I lost $4000+ from 2008 to 2016.
On the verge of giving up my online dream. I came across Wealthy Affiliate in September 2016.
I didn't have much money, and I was struggling with my finance. Also, I was afraid whether Wealthy Affiliate will be another scam.
But still, something inside me wanted me to try it. So I did my research for a few weeks.
Finally decided to join as a yearly member in November 2016. But still, I was skeptical and afraid.
September 2016 to September 2017
---
Within a few days, I realized the worth of Wealthy Affiliate. I started my training and created my first website.
As I mentioned I was struggling with my finance. I was working in a data entry company for 12+ hours per day including Saturdays.
I was doing my WA training side by side which is a big challenge for me.
MY FIRST SALE
I made my first sale $8 on the 19th of May 2017. No words can explain the joy!
I started to earn some money every month…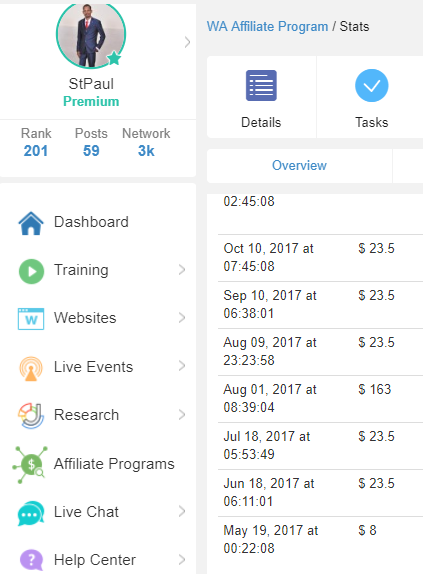 September 2017 To September 2018 
---
I renewed my membership again for the second year in November 2017.
I got some additional project responsibilities in my office and I didn't work on my site for nearly 8 months.
I felt really bad, and I realized the importance of following my passion and dream. The second-year went on vain.
"Even if you're on the right track, you'll get run over if you just sit there." – Will Rogers
September 2018 To November 2019 
---
The Big Decision
Your Time Is Limited, So Don't Waste It Living Someone Else's Life. – Steve Jobs (Co-Founder, Apple INC.)
I realized the potential and trusted the Wealthy Affiliate training I saw the results. So I decided to quit my day job in October 2018.
I started to focus on my online business 100%.
I started my training from the beginning because of the gap my site lost traction so I started it all again.
Few months I worked without even earning a penny and after a few months things changed, I was able to make money.
And my dream came true. Being your own boss is a blessing, and it takes a lot of time, effort, work, and patience.
September 2019 To November 2020 
---
Although I am not earning $1000's of dollars from my online business I am able to run my family from the income I generate from my online business. Working from home as a full-time blogger is awesome!
Wealthy Affiliate training works and for sure Wealthy Affiliate is not a scam. You will only fail if you fail (My second year… I am not doing the work).
Now my dream is Wealthy Affiliate Las Vegas Super Affiliate Conference!
A wise man once said, "Why work to make someone else successful when you can work and make yourself successful."
Thanks for reading my post!
If you are interested to learn about making money online from scratch, I can help you.
"The Great End Of Life Is Not Knowledge But Action" – Thomas Henry Huxley
Action is what unites every great success and action is what produces results. Take Action!
My Earnings
---
Often people ask me is it really possible to earn $100+ in a single day. The answer is YES! My Highest Per Day Earning is $175 In Affiliate Marketing. See the proofs below.

Looking for the latest one?
Back To Back Earnings Within A Few Hours…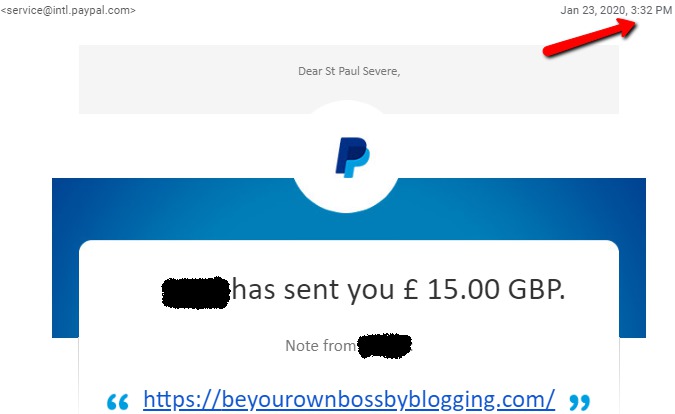 Within a few hours another payout…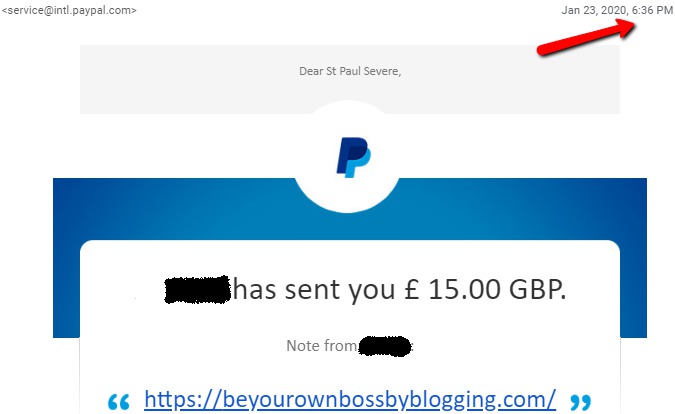 What about recurring income every month?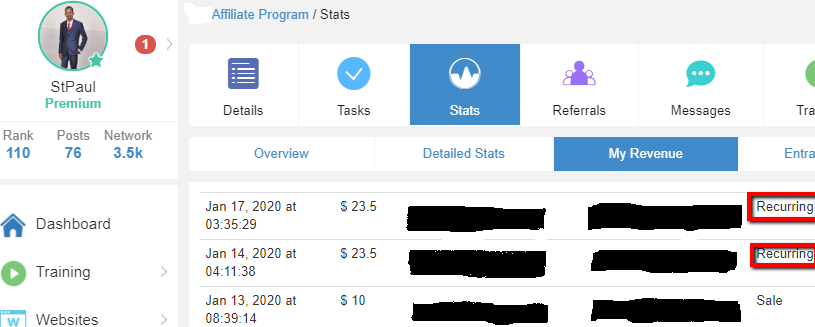 How I Make Money Online? 
---
"Success Is A Learnable Skill. You Can Learn To Succeed At Anything." — T. Harv Eker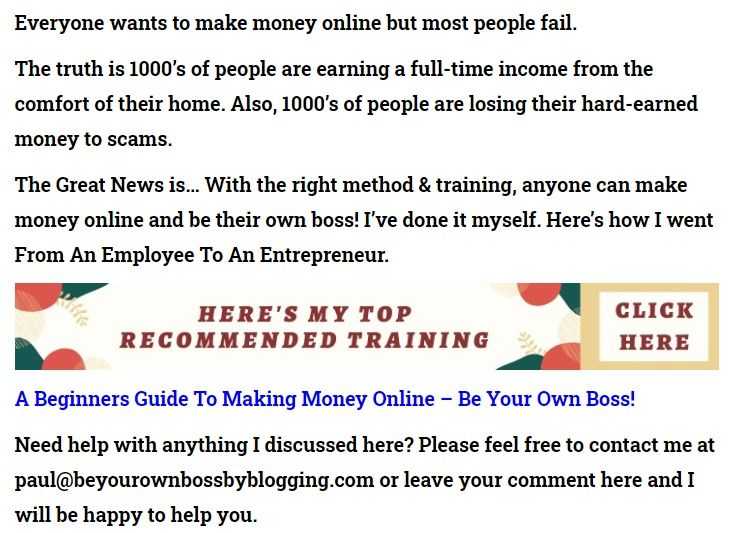 "Affiliate Marketing Has Made Businesses Millions & Ordinary People Millionaires." – Bo Bennett
Are You Interested To Find Out How I Turned From An Employee To An Entrepreneur?

Your Friend,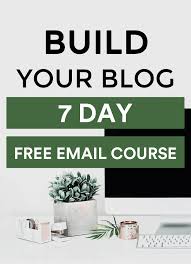 Sign Up To My FREE Make Money Online Email Course…
Learn To Turn Your Passion Into Profits!
Learn To Turn Your Interest Into Income!