A good first impression doesn't count for everything in modern business. But its impact on subsequent interactions should not be dismissed.
Setting the right tone instantly gives your brand the best chance of beating your competitors to the transaction. Conversely, a poor impact could put an end to any hopes of success before you've even started.
First Impression Is The Best Impression!
The incentives are clear, but the big question revolves around how to ensure the right responses will follow. Implement the four steps below, and you won't go far wrong.
This is an affiliate contributed post. That means that Paul did not write the entire post.
Invest In Your Look 
---
It's important to remember that you are the company's biggest USP (Unique Selling Point). Customers, partners, suppliers, and financial backers will all form judgements on the business based on you.
As such, one of the most effective ways to give the venture a lift is to invest in a better look. A professional and attractive appearance will lead to better responses from the various people you contact.
Hairstyle changes can be as powerful as new suits or footwear. When supported by standout business cards and other key attributes, you will create the desired impact time and time again.
Build A Stronger Team 
---
While your influence on the entire business is huge, you won't be responsible for most interactions. Instead, your receptionists and sales staff will have the responsibility of setting a great initial tone.
Therefore, going the extra mile to ensure they boast the skills and knowledge to promote the company in style is vital. Employee training modules should play a significant role in the process.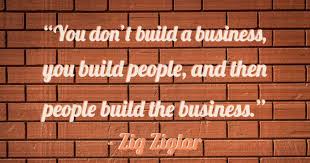 Likewise, uniforms and company policies can play integral roles too. If nothing else, the added confidence that you'll have in your team's capabilities will allow you to focus on your objectives.
We all know the importance of team work, Teamwork makes the dream work. Therefore building a strong team is a must.
The strength of the team is each individual member. The strength of each member is the team. – Phil Jackson
Get Your Web Presence Right 
---
A growing number of consumers will find brands via online searches. Investing in web designers that can develop a site to impress the Google algorithm as well as the client's visual goals is vital.
After all, studies show that just one in 10 people will scroll beyond page one of the SERPs. Meanwhile, modern companies must also think about the Google My Business and Google Review platforms.
They are particularly pertinent for the sake of securing more clicks and conversions from mobile users. Even clients that want to purchase items online will conduct online research ahead of making their decision.
I have friends who drive loads of free organic traffic to their websites and offers. The best thing is the traffic from the search engines are potential buyer traffic.
By writing quality content you can drive potential free traffic from search engines. It's all about providing value and helping to solve people's problems.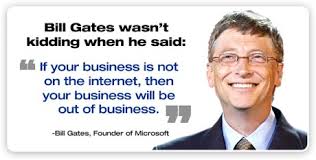 Be More Interactive 
---
Modern consumers want to feel as though they are a significant part of the brand story. Interaction and participation are the fundamental features to shoot for.
Mastering YouTube channels can have an immensely positive influence on the venture. Particularly as many video types may be used. Social media posts and competitions that ask for customer opinions are smart additions to the strategy too.
When you let clients tell you what they want, and follow it up in the right way, it can guide you to better decisions. Crucially, when new leads see that you care about customers, they'll be more likely to convert.
A great first impression needs to be supported by winning products and services. Still, when you get it right, the impacts will be noticed with immediate results.
How I Make Money Online? 
---
"Success is a learnable skill. You can learn to succeed at anything." — T. Harv Eker
I strongly believe having your own blog and doing affiliate marketing is the best way to make money online. Also, you can learn about how to drive free traffic to your site without spending any money.
The Greatest gift that extraordinarily successful people have over the average person is their ability to get themselves to TAKE ACTION! – Tony Robbins
I have revealed in more detail about the method which helped me to become a full-time Affiliate Marketer and how YOU too can do it in my FREE Guide.
I want to share what I found so you can build the online business of your dreams too!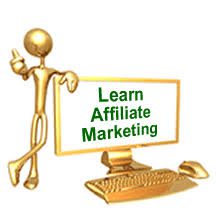 "Affiliate Marketing has made Businesses Millions & Ordinary People Millionaires." – Bo Bennett
If you are interested in learning Affiliate Marketing…
Need help with anything I discussed here on 4 Ways to Help Your Business Make a Better First Impressions?
Not to worry, I am here to help you, please feel free to contact me at paul@beyourownbossbyblogging.com or leave your comment here and I will be happy to help you.
Your Friend,