Dear Friend,
In this post "21 Things Blogging Gurus Won't Tell You" I am going to share you 21 useful insights on blogging which will help you in improving your blog.
Are you just getting started blogging? According to some experts, 6.7 million people blog on blogging sites and 12 million people blog via social networks.
Wow. That's a lot of words.
I have scoured blogging gurus' websites to try to find the best advice for you, the beginning blogger. This is what I have learned, not from their direct advice, but the advice you get from reading between the lines.
This is a guest contributed post (Melissa Glidden). That means that Paul did not write the entire post.
MY TOP RECOMMENDATION

 – 
If you are interested in learning about making money online from scratch, want to learn about the A to Z of internet marketing I will strongly recommend Wealthy Affiliate.
Try Wealthy Affiliate for Free, No Risk, and No Credit Card Required. You can try your FREE starter Wealthy Affiliate Membership HERE!
Here are 21 things blogging gurus won't tell you.
1. It's not easy money. Bloggers who try to market their system on how to make money from blogging may say that they spend less than 10 hours a week on their business. This just isn't true, especially in the beginning. In the beginning, you will be spending hours watching videos, reading step-by-step guides, and writing.
2. You won't necessarily be able to write about your interests. Writing about your cat may give you pleasure. Your cat may be the cutest cat around with the wackiest personality, but unless you own Grumpy Cat or your cat does something so outrageous that your video goes viral on YouTube, you probably aren't going to make much money writing about your darling little furball. You are better off picking a topic that helps others.
You can learn about blogging ideas HERE
3. Your topic matters. Your topic determines the payment you will receive from advertisers. Topics that wealthy individuals are interested in will make more money than topics geared toward young kids or teens. Writing about designer handbags may be more lucrative than writing about how much the newest teen heartthrob's eyes sparkle.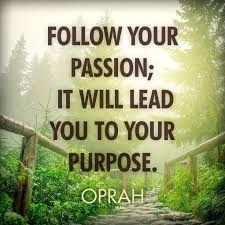 4. Write a mission statement.
Writing a mission statement may sound like a bunch of corporate hooey that you are trying to escape from by starting your own blog, but it is essential. It gives your project focus. This is especially helpful if you are working with a spouse or a friend on the project.
5. The domain name is important. Try to come up with something that is unique and memorable. Remember, you can't use any other punctuation other than dashes in a domain name.
Tired Of Scams? – If you want to learn and earn money online I would strongly recommend Wealthy Affiliate which is my number one recommendation and you can read my wealthy affiliate review HERE
If you are interested in building your FREE WEBSITE you can click HERE. To know more about blogging ideas click HERE.
6. Choose a highly rated web hosting service. Consider Bluehost, GoDaddy, InMotion, etc. Don't skimp on this. We all know the frustration of websites that don't do what you ask them to do. You don't want your website to be as slow as molasses either.
7. Use WordPress. There are always some people who dislike what is popular. Apple products, certain restaurant chains or mac 'n cheese. There are some bloggers out there who will try to steer you away from WordPress. But when choosing a blogging platform, why not choose the industry standard? It's secure, easy, and customizable.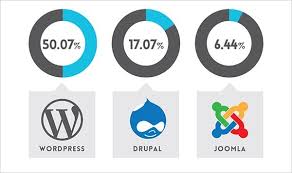 8. Self Host. Speaking of WordPress, self-host your blog with WordPress.org. This will give you more control, which you will understand the importance of as your business grows.
9. Utilize free online advice. I know everyone is trying to make a buck these days, but there is so much good content regarding blogging online that you shouldn't have to pay for advice. Watch a variety of videos. Read how-to guides. Look for free eBooks on Amazon.
You can learn about How To Make Money By Blogging Here!
10. Security makes Google happy. Having a secure website will make your audience happy, but it will also make Google happy. Read about how to make your site as secure as possible. Speaking of reading . . .
11. Learn about Search Engine Optimization.
Start with the Webmaster's Guidelines on the Google support page. Read current information regarding SEO. And speaking of writing . . .
12. Blog content builds trust between you and your audience. Would you trust a website full of typos and out-of-date, inaccurate information? Spend time on your content. Make sure the links you provide work. Check them often.
13. Social media favors websites that regularly publishes new content. Add articles to your website at least once or twice a week. This requires a lot of dedication, especially in the beginning.
FREE EBOOK – Facebook Tips & Tricks To Get More Traffic & Followers – Want To Know My Secret Facebook Formula? Click Here To Get Your FREE EBOOK
14. Use many voices to create content for your website. This gives your website depth and makes it seem as if you have an entire staff promoting your content. People will trust your website more, and thus will spend more money through your website if you have many different voices promoting your products or services.
15. Hire quality writers. So in review, your content needs to use words and phrases that your audience is searching for. Your content needs to be error-free and accurate and published on a regular basis. Your content also needs to have the depth or come from many different voices.
If you aren't able to meet those standards, hire professional writers who can create the content for you. Use services like Upwork to find writers to provide writing for your website. It's not as expensive and complicated as you would think.
16. Write an eBook to market with your website. Of course, once you have developed traffic onto your site, consider marketing an eBook over your content to your audience. Use Kindle Direct Publishing through Amazon to publish your book for next to nothing. Hire a writer through Upwork and a cover designer through Fiverr.
17. Sell other products through your blog. Learn about affiliate marketing. Promote products on your blog. Make sure you stay current. Items come and go on Amazon. Again, check the links on your website periodically. If there are new versions of older products, make sure you write about the most current version.
18. Hire designers and artists to create infographics. Visual content is viewed and shared more often than written content. The more your content is shared, the more valuable your blog becomes.
19. Learn legal limitations. Learn how to use other people's art or images in your blog legally.
20. Keep track of your business' income and expenses. You will thank yourself when tax time comes.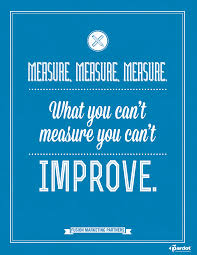 21. Find the balance between being a salesperson and a teacher. People are turned off by blogs where they are constantly bombarded with advertising and links to items and products for purchase. Instead, teach your audience about the subject, and pepper the content with purchasing opportunities.
Final Thoughts
---
Remember that the most successful people are lifelong learners. Read about blogging. Watch videos. Talk with others who are successful with it. LEARN and then DO. I hope this blog post "21 Things Blogging Gurus Won't Tell You" gave you some useful insights. Wishing you great success!
If you are interested in establishing your own online career and build your own online business my number one recommendation will help you with a great deal.
MY NUMBER 1 RECOMMENDATION – If you want to earn money online I would strongly recommend Wealthy Affiliate which is my number one recommendation and you can read my wealthy affiliate review HERE 
To learn and earn online all you need to do is take action (By Joining) and follow the training. FREE starter Wealthy Affiliate Membership HERE!
If you are interested in building your online career and want to earn money online, below details will help you.
Endless Opportunity. Zero Risk.
---
Want to know why Wealthy Affiliate is the most trusted and respected affiliate marketing platform in the world? Find out for yourself. Zero risk and zero obligation with our free Starter membership.
You are minutes away from starting your own successful internet business.
You can read my review on my NUMBER ONE RECOMMENDATION for your online success HERE
Take Action – Learn how to turn your passion into an online business. Learn how to build your own website and how to earn from it. Learn how to be your own boss by blogging. Learn from the great community with like-minded people helping, teaching and guiding each other for success. Learn affiliate marketing and many ways to earn online.

MY NUMBER 1 RECOMMENDATION – If you want to earn money online I would strongly recommend Wealthy Affiliate which is my number one recommendation and you can read my wealthy affiliate review HERE To learn and earn online all you need to do is take action (By Joining) and follow the training. Do remember…
"Success is a learnable skill. You can learn to succeed at anything." — T. Harv Eker
If you would like to join me, you can register here to create your free starter membership. This is where I network with others and offer my help each and every day to people like yourself. Want To Be Your Own Boss? Tired Of Working For Someone's Dream? Interested In Building Your Own Business?

Need help with anything I discussed here on 21 Things Blogging Gurus Won't Tell You.
Not to worry I am here to help you, please feel free to contact me at paul@beyourownbossbyblogging.com or leave your comment here and I will be happy to help you.
Your Friend,
Melissa Glidden
(Guest Post)