Welcome to my post "12 Top Reasons Why People Fail To Make Money Online".
A lot of people love to make money online and many try their online adventure but only a few achieve online success.
Often, I come across the question of why people fail to make money online. In this post, I will provide 12 Reasons why people fail to make money online based on my own experience.
Anyone can build an online business from home by using my FREE make money online Guide, because it shows you how to turn your Interest into Income.
No Proper Planning – Goal Setting
---
All who have accomplished great things have had a great aim have fixed their gaze on a goal which was high, one which sometimes seemed impossible. – Orison Swett Marden
As you know very well goal setting plays an important role but many people don't have a clear and SMART Goal. (SMART Goal – Specific, Measurable, Achievable, Realistic, and Timely).
Our goals can only be reached through a vehicle of a plan, in which we must fervently believe, and upon which we must vigorously act. There is no other route to success. – Pablo Picasso
Without knowing where you are going there is no use in traveling. Many people don't even write their goals. One of the main reasons why people fail is they don't have GOALS.
Once I studied…
In order to turn your dream into reality, First, you need to write your dream on the paper, Second you need to write how you are going to achieve it (plan), Third, you need to write the requirements and Fourth work on it.
This is the blueprint to turn your dream into reality.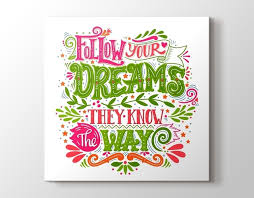 Goals. There's no telling what you can do when you get inspired by them. There's no telling what you can do when you believe in them. And there's no telling what will happen when you act upon them. – Jim Rohn
Choosing The Wrong Niche
---
Love what you do and do what you love!
Often, people choose their business based on the earnings they can make or they will choose the hot and popular business.
The problem here is many don't have passion or interest in their business so they fail because they get bored.
Following your passion is very important and the key to your online business success. So people fail because they choose the Wrong Niche.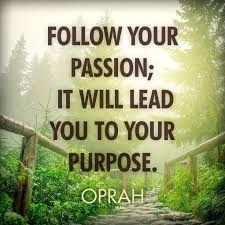 No Proper Training And Guidance
---
Based on my experience it is almost impossible to succeed online without Proper Training and Guidance. When it comes to online business, people often think they can do it on their own.
Whatever, we do we learned it from someone so continuous learning is the key here.
Wisdom…. comes not from age, but from education and learning. – Anton Chekhov
Knowledge is knowing, Wisdom is doing!
Not Treating Your Online Business As Business
---
Another reason why people fail in their online business is they don't treat their online business as a business.
Online business is in no way different from offline business.
For example, normally, people who are doing offline business get ready on time and go to their business place on time.
However, those who do online business don't have that work ethic. They think they can start their work at any time.
This just one example. In order to succeed online, you need to give the same importance and put the same effort into your online business as you do in the offline business.
Anyone can build an online business from home by using my FREE make money online Guide, because it shows you how to turn your Interest into Income.
Concentrating On Many Things – Shiny Object Syndrome
---
Concentrate all your thoughts upon the work at hand. The sun's rays do not burn until brought to a focus. – Alexander Graham Bell
There are so many programs and products (online) promising you a lot of things to make money online.
There are a lot of distractions online.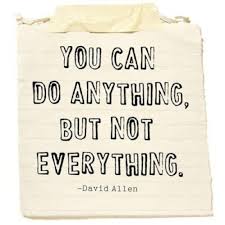 One of the common problems people face online is the Shiny Object Syndrome (SOS).
When I started my blogging career I was working on my site for a few months and I got a Shiny Object Syndrome on another program.
So I stopped working on my blog and started focusing on the new program. And it under-delivered with low-quality so I came back to blogging.
Later, I found Bitcoin prices keep on raising and started to focus on cryptocurrency. I have lost a lot of money.
This is how there will be a lot of distractions. And people fail because of chasing different programs and products instead of focusing on ONE.
Successful people maintain a positive focus in life no matter what is going on around them. They stay focused on their past successes rather than their past failures, and on the next action steps, they need to take to get them closer to the fulfillment of their goals rather than all the other distractions that life presents to them. – Jack Canfield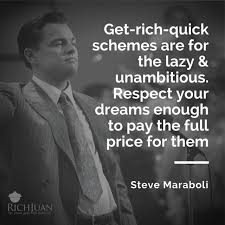 Focusing On The Wrong Element
---
It is wise to direct your anger towards problems – not people; to focus your energies on answers – not excuses. – William Arthur Ward
People focus on the wrong element which is MONEY. Some people are always concerned about money. I am not saying money is important but what I am trying to say is money is not the only important thing.
Discovering what you really want saves you endless confusion and wasted energy. – Stuart Wilde
My coach used to tell…
Helping people is the main thing and making money is the byproduct. People fail because they miss this important element.
Focus 90% of your time on solutions and only 10% of your time on problems. – Anthony J. D'Angelo
Procrastination
---
Procrastination is the bad habit of putting off until the day after tomorrow what should have been done the day before yesterday. – Napoleon Hill
We often procrastinate the things we need to do today to tomorrow. This is a big challenge for people who work online.
Being our own boss or running our own business is great but we often think we are not accountable and no one is going to question us so we postponed things.
You may delay, but time will not, and lost time is never found again. – Benjamin Franklin
I often struggle with this and I am still working on it.
My advice is to never do tomorrow what you can do today. Procrastination is the thief of time. – Charles Dickens
Fail To Manage Time
---
Lack of direction, not lack of time, is the problem. We all have twenty-four hour days. – Zig Ziglar
Time management is money management. People fail to manage their time effectively.
If we utilize the time we spend on our social media platforms and the time we spent on watching movies, we can make a big difference in our business.
I am not saying it is wrong to spend time on social media and watching movies. All I am trying to say is to utilize your time instead of spending it.
Time = life; therefore, waste your time and waste of your life, or master your time and master your life. – Alan Lakein
Expecting Quick Results 
---
$298.10 Commissions In Less Than 24 Hours.
Earn $2000 today Join now!
You can make $5000 within 30 days with 15 minutes of work daily. Create as many money machines as you want.
You can make an easy $298.10+ per day within a few days. All you need to do is follow Our Method.
Did you notice the same kind of claims on the sales pages of many make money online programs?
People join these types of programs because they are looking for easy, quick, fast and immediate money.
The truth is there is no such money.
Not Ready To Work Hard
---
There are no secrets to success. It is the result of preparation, hard work, and learning from failure. – Colin Powell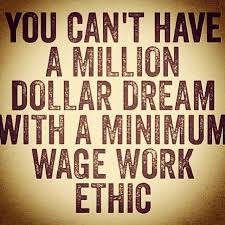 People prefer and join the programs which promise…
"Work 20 minutes a day and earn $200+"
"Just 15 minutes of work per day! You Can Earn $300+"
"Take Action Today And Bank Up To $5000 With Just 10 Minutes Work Each Day!"
Why people join and fall a victim to these scams?
Because they want to work less???
They are not ready to work hard they prefer to work less and that's another reason why they fail.
Fail To Prepare
---
You don't get results by focusing on results. You get results by focusing on the actions that produce results. – Mike Hawkins
People want big results, big success, big money, and big profit but they are not ready to prepare big. People fail online because they are not ready to prepare to achieve success.
By failing to prepare, you are preparing to fail – Benjamin Franklin 
They Give Up Quickly
---
Never give up, and be confident in what you do. There may be tough times, but the difficulties which you face will make you more determined to achieve your objectives and to win against all the odds. – Marta
People give up quickly without realizing in order to succeed online it takes a lot of work, time, effort, learning, and patience.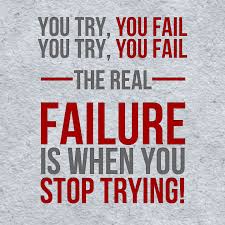 I believe for any business you need to give a minimum one-year time. Without any big expectation, you need to work hard for sure things will change.
As you know very well… You will reap what you sow!
Thanks for reading my post!
If you are interested to learn about making money online from scratch and want to become a BLOGGER I can help you.
"The Great End Of Life Is Not Knowledge But Action" – Thomas Henry Huxley
Action is what unites every great success and action is what produces results. Take Action!
My Earnings
---
Often people ask me is it really possible to earn $100+ in a single day. The answer is YES! My Highest Per Day Earning is $175 In Affiliate Marketing. See the proofs below.

Looking for the latest one?
Back To Back Earnings Within A Few Hours…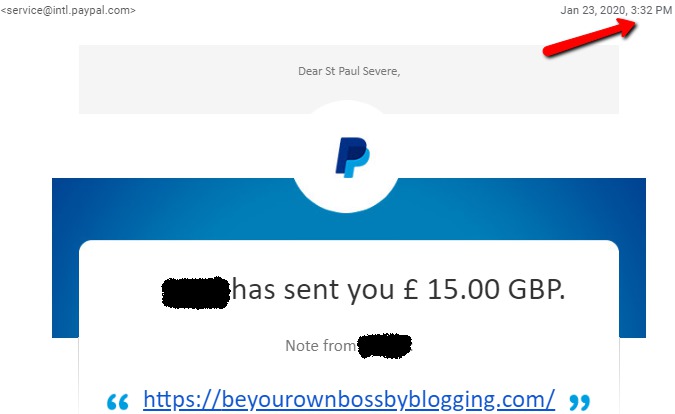 Within a few hours another payout…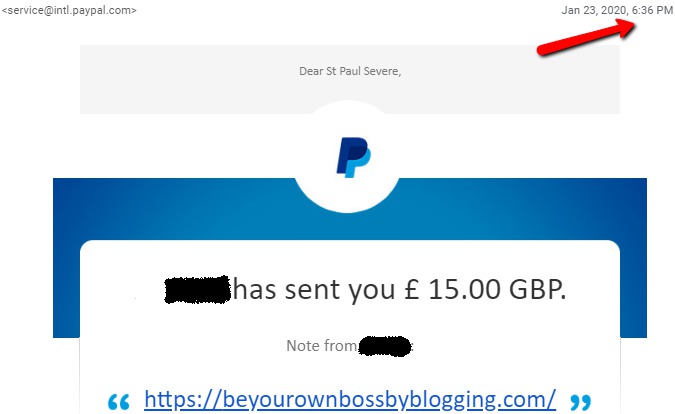 What about recurring income every month?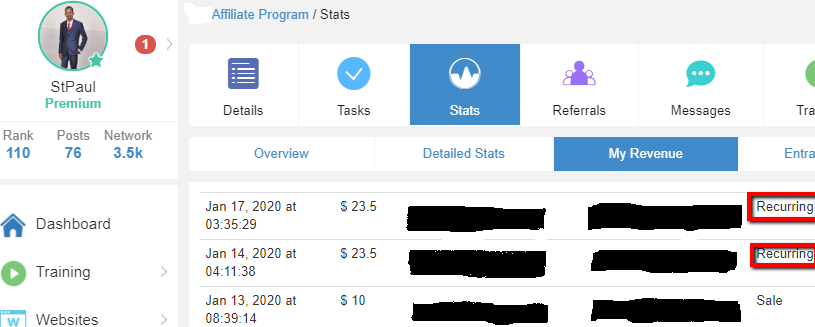 How I Make Money Online? 
---
"Success Is A Learnable Skill. You Can Learn To Succeed At Anything." — T. Harv Eker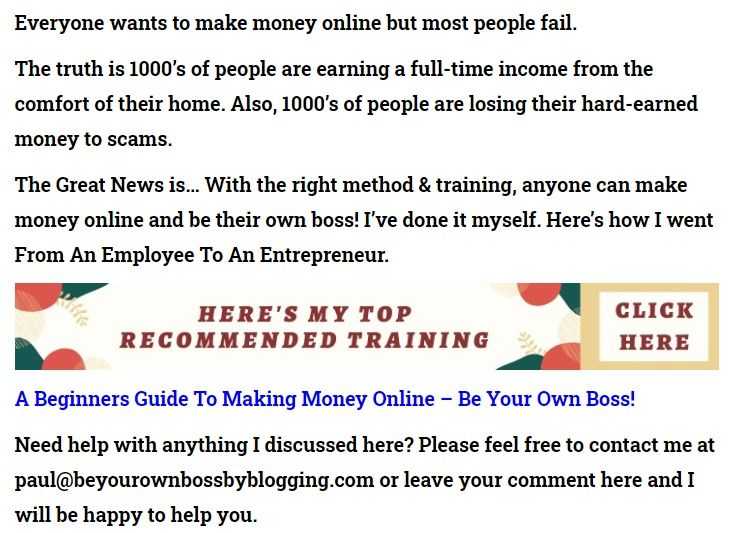 "Affiliate Marketing Has Made Businesses Millions & Ordinary People Millionaires." – Bo Bennett
Are You Interested To Find Out How I Turned From An Employee To An Entrepreneur?

Your Friend,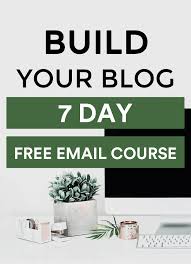 Sign Up To My FREE Make Money Online Email Course…
Learn To Turn Your Passion Into Profits!
Learn To Turn Your Interest Into Income!