Welcome to my post "10 Blogging Success Stories".
You might have come across a lot of testimonies and success stories online on many products and program sales pages.
Some testimonies are fake. How do I know that?
I have reviewed 150+ make money online programs and products in this blog. Some product creators hire Fiverr actors to provide testimony to their products.
Some people are aware of it and they wonder…
Are there true success stories online?
Is it really possible to make money by blogging?
Are there real people who succeeded by blogging?
Is it possible to contact them and can I check on their success?
This post will provide you answers to the above questions. The success stories I am going to share is TRUE and REAL. You can check it out by yourself by contacting those people! You can see the proofs!
Some people on the below list are my close friends and mentors. They are amazing & great people and living proofs for blogging success.
Anyone can build an online business from home by using my FREE make money online Guide, because it shows you how to turn your Interest into Income.
DISCLAIMER – These successes are not a result of a few days of work. They have invested months of work and effort. They sacrificed a lot of things and worked really hard with great focus and determination.
LittleMama – Grace 
---
Grace is one of my mentors and friend. She is a stay at home mom. She is a mom of two girls & wife to an awesome man, living in the USA.
In 2012, She tried dabbling in a blog but she didn't know what she was doing at the time so eventually, she just failed.
But she never gave up and in 2016 joined Wealthy Affiliate. Followed the training to the core and things changed. Now she is a Super Affiliate and inspiration to 1000's including myself.
Her recent success posts…
New Record: $1,300+ Per DAY! Affiliate Marketing Works & Rocks!
Very recently she made $1,300 in one day. Below you can find her blog post…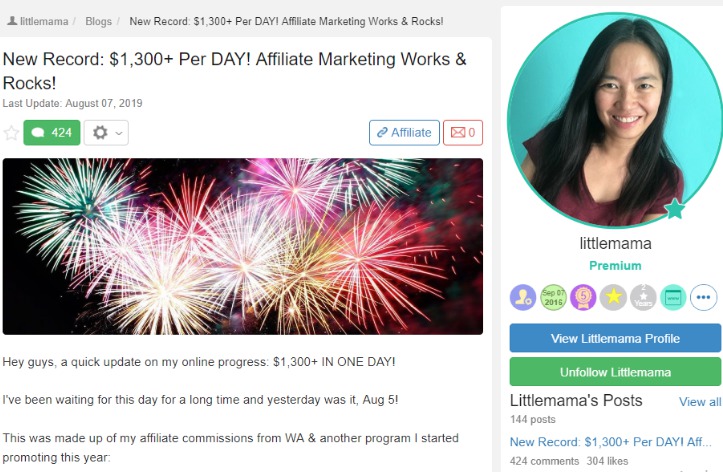 Want to know more details about her earnings?
From January 2019 to June 2019 she made $23.6K! Mind-blowing right? Check her post…
Half Year Update: $9K 2018 vs $23.6K 2019
To read the complete post you can click on the above images.
Jerry Huang
---
Jerry is my close friend and mentor. Can you guess how old he is?
Jerry is from Taichung, Taiwan. He is a 21-year-old high school graduate/College Dropout and he is currently living in Taiwan.
He is one of my great inspiration and he is training 100's of people on making money online.
What I am going to share will be very hard to believe. Whether you believe it or not that's the truth.
He made $100K in a week! Can you believe this? Read his post…
$100K Week. Hard Work Paid Off Huge!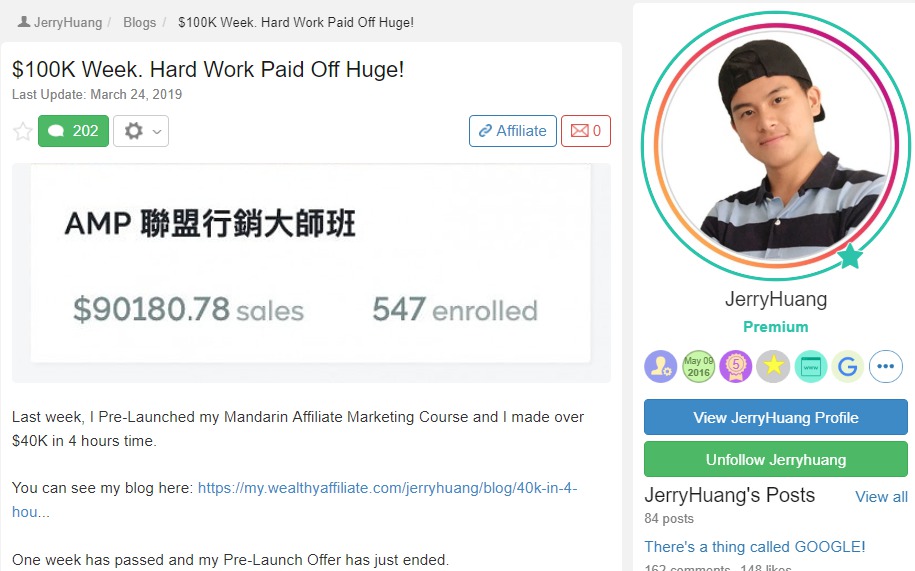 In the month of March 2019 he made $40K in 4 hours!
$40K in 4 Hours! Craziest Night Ever!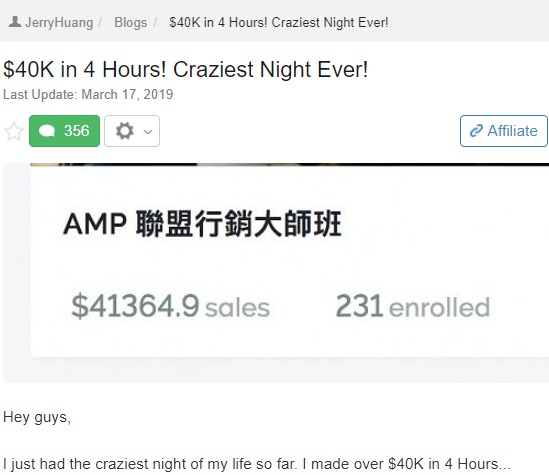 By clicking the image you can read the full post.
My Earnings
---
Often people ask me is it really possible to earn $100+ in a single day. The answer is YES! My Highest Per Day Earning is $175 In Affiliate Marketing. See the proofs below.

Looking for the latest one?
Back To Back Earnings Within A Few Hours…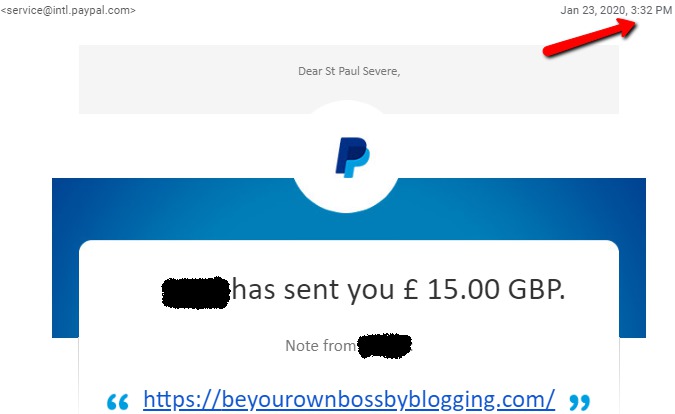 Within a few hours another payout…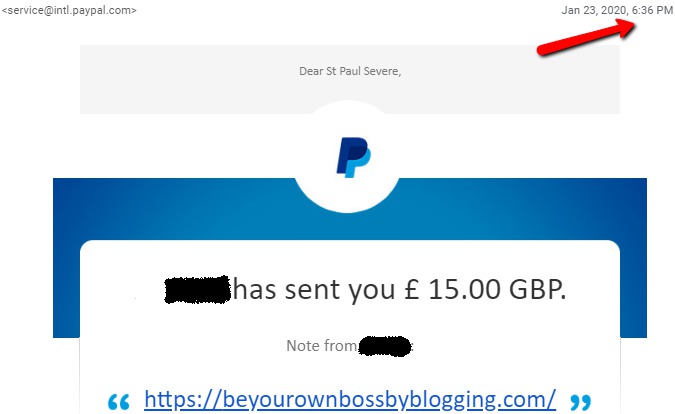 What about recurring income every month?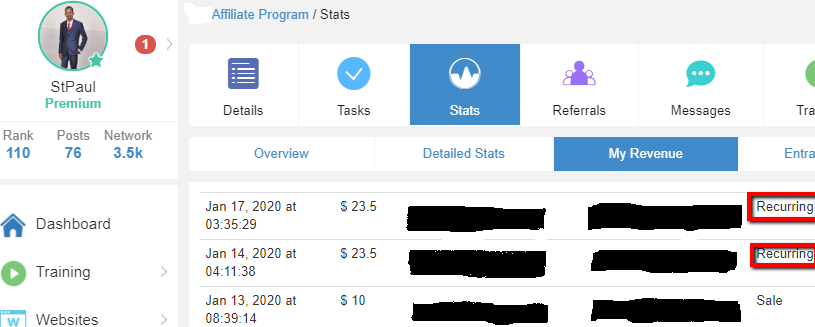 How I Make Money Online? 
---
"Success Is A Learnable Skill. You Can Learn To Succeed At Anything." — T. Harv Eker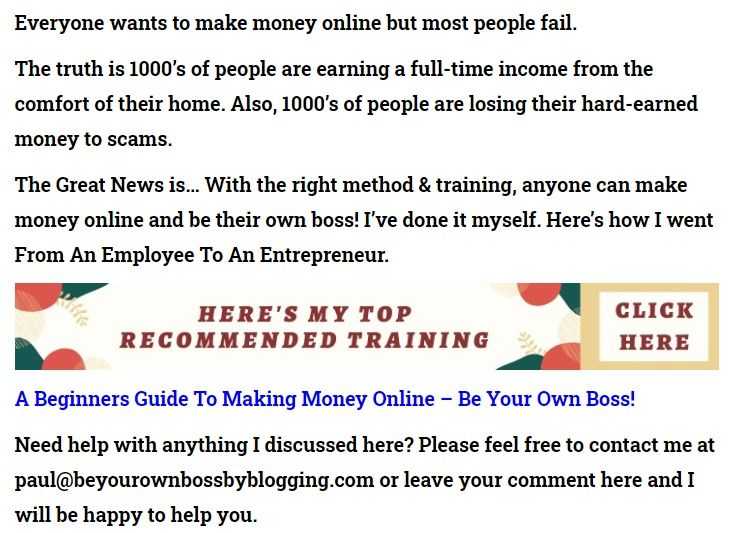 "Affiliate Marketing Has Made Businesses Millions & Ordinary People Millionaires." – Bo Bennett
Are You Interested To Find Out How I Turned From An Employee To An Entrepreneur?

Your Friend,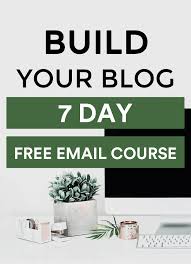 Sign Up To My FREE Make Money Online Email Course…
Learn To Turn Your Passion Into Profits!
Learn To Turn Your Interest Into Income!