Welcome to my "What Is Checkin Socimasters" Review!
"Attention, Are You Looking For More Information On Checkin Socimasters? You Are In The Right Place!"
Everyone is looking for opportunities to make money online and 100's of make money online products are launched every week. To be honest, not all the products fulfill their claims and promises.
It is always advisable to do your research before buying any make money online products or programs to stay away from scams and products which under-delivers.
I do appreciate you for taking time to do your research on Checkin Socimasters and this review post will give you detailed and in-depth information on this product.
Checkin Socimasters Review Summary
---
Product Name: Checkin Socimasters
Creators: Alicia, Lorette, Ivana and Mitali
Launch Date: 17th December 2018
Product Type: Local marketing using Facebook Check-In
Price: $15 + Upsells
Best for: People who have big following on Facebook and interested in local marketing via Facebook. 
Summary: This is all about driving traffic to local restaurants via Facebook check-ins option.
Rating: 55/100
Is Checkin Socimasters Legit Or Scam? Legit
Is Checkin Socimasters Recommended? No
For sure you can drive traffic using Facebook check-ins but still I am not recommending this product to know more information please continue your reading.
Anyone can build an online business from home by using my FREE make money online Guide, because it shows you how to turn your Interest into Income.
One Important Thing I Noticed On The Review Posts
---
Things changed nowadays, people are doing their research and homework on Google and Youtube before buying any product or if they want to know additional information about the product.
But the sad part is, many of them are unaware that there are only a few genuine reviews and many reviews are biased or simply want to promote that product and earn their commission saying "Highly Recommended" purely money minded.
I like to inform you I am in no way associated with Checkin Socimasters and I am not an affiliate to this product. Also, I am not going to sell Checkin Socimasters to you.
So you can expect an honest and unbiased review post.
Checkin Socimasters Sales Page Claims
---
Below are the claims from Checkin Socimasters sales page…
Easy 20 mins Set Up
Easy Recurring Paydays From Desperate Restaurant Owners For A Simple To Setup 20 Min.
Once You Use This Strategy, Happy Restaurant Owners Will Beg You To Reveal What Else You Can Do For Them.
Just Copy-Paste This One Email Message That Books $147-$297/Month Recurring Payments From Grateful restaurants
Check-in SociMasters is THE easiest route to a long-term, passive monthly income you're ever going to find
Ultra-simple way of getting practically everyone who visits a restaurant to check in via Facebook…
In this review post you will find out whether these claims are real or unreal.
I would like to introduce you to my FREE GUIDE "A Beginners Guide To Making Money Online – Be Your Own Boss!". Anyone can build an online business from home by using my FREE make money online Guide, because it shows you how to turn your Passion into Profits.
What is Checkin Socimasters?

 
---
Below is the details on their sales page about Checkin Socimasters and I do appreciate for not keeping secrets about the product and providing enough details on the product.
DFY copy and paste e-mail or Facebook Inbox Campaign and with a simple 20 min. setup…
Facebook Check Ins Are The Best Way To Generate Word-Of-Mouth Referrals… Which Means A Load Of New Business For The Restaurant.
 CheckIn SociMasters is a complete done-for-you solution that generates $147-297 recurring payments from local restaurant owners for handling and automating their customer check-ins on Facebook, WITHOUT having to talk face-to-face with the owner.
To make it simple…
Using Facebook checkin option you are going to drive more business or customers to local restaurants.
About The Creators
---
Alicia, Lorette, Ivana and Mitali are Internet Marketers and product creators on make money online niche.
Mrs. Ivana Bosnjak is an Internet marketer and from time to time, she set up review videos as well as training videos on how to succeed in this Internet Marketing Industry on her Youtube channel.
She launched many online products on making money online. In her products and programs she shares her experience and how she earns money online.
Other Products Of Mrs. Ivana Bosnjak
---
Below are the few products of Mrs. Ivana Bosnjak…
AffCashO, Ad Target Drill, Commission Drill, Emergency Cash Booster (official), Sense Drill, Ivana's Six Figures Coaching Club etc.,
You can read my review on, Commission Drill Here, Sense Drill Here and Ad Target Drill Here!
I have reviewed one of the product of Alicia, Lorette, Ivana and Mitali which is called Viral Socimasters.
A Look Inside Checkin Socimasters
---
Checkin Socimasters contains 7 modules with 22 over-the-shoulder video training as well as PDF's.
Module 1 – The Power of The Local Check-in
Video 1 – The Power Of The Facebook Check-in
Video 2 – Facebook Check-ins and How it Increases Recommendations
Module 2 – How To Get Paid
Video 3 – How To Get Paid
Video 4 – Foot In The Door Strategy
Module 3 – Getting Clients
Video 5 – Getting Clients From Facebook
Video 6 – Getting Clients Emails From Google
Video 7 – Getting Clients – Walking Into A Business
Video 8 – The 5 – 25 – 5 Strategy
Video 9 – Finding Clients on Groupon
Video 10 – The Flyer
Video 11 – The Onboarding Form
Module 4 – The Backend and How To Run The Program
Video 12 – Setting Up Facebook Business Manager
Video 13 – Getting Access to Client's Facebook Page
Video 14 – How To Run The Check-in Program
Video 15 – Managing The Check-ins & Reposting
Module 5 – The Check-in Template
Video 16 – Editing the "Check-in" Template
Video 17 – How To Order The Table Tents
Module 6 – Training The Business
Video 18 – Training The Business
Module 7 – Showing The Value
Video 19 – Showing Value to The Client – Month End Reporting
Video 20 – Sample Wrap Up Video
Outsourcing Bonus
Video 21 – Outsourcing The Check in Program
Video 22 – Sample Business Tracking Sheet
I believe the above detailed information on what you gonna learn from Checkin Socimasters will be a greater help.
How Checkin Socimasters Works? 
---
In their sales page it's sounds very simple and they claim all you need to do is just follow 3 simple steps:
Step 1 – Get a simple discount / freebie from restaurant to give away as an 'ethical bribe' for check ins
Step 2 – Create the "check in" using our Proven Copy Paste template
Step 3 – Send it to the restaurant owner to set it up!
But it's not as easy as it sounds.
First you need to find the contact details of the local restaurants in your area via Google or in the restaurants websites. And you need to send them an email explaining the service you offer.
Once they agreed you need to set-up Facebook checkins for them. And I will let you know the difficulties with this shortly.
Upsells
---
Front End Product CheckIn SociMasters – $15.00
Upsell 1 – CheckIn SociMasters DFY Prospecting – $47.00 – DFY Prospecting Video. DFY Copy/Paste Email and FB Messages
Downsell 1 – CheckIn SociMasters DFY Prospecting w/o (without) bonus – $37.00
Upsell 2 – CheckIn SociMasters DFY Templates – $47.00 – 48 DFY Checkin Templates in 12 of the most popular restaurant niches.
Downsell 2 – CheckIn SociMasters DFY Templates W/O Bonus – $37.00
Upsell 3 – CheckIn SociMasters Case Studies – $47.00 – Case Studies where you can learn exactly how our students landed clients in some of the biggest restaurant niches, such as Mexican Restaurant, Cupcake Shop and Seafood Restaurant.
Downsell 3 – CheckIn SociMasters Case Studies w/o bonus – $37.00
The Upsells cost you more than $100.
Pro's and Con's
---
The Good:
→ 14-Day Money Back Guarantee
→ Low Cost Of The Front-end Product
→ With the help of Facebook Check-in you can drive traffic
→ Helpful Training
→ Local Marketing works
The Bad:
→ Upsells
→ Need huge Facebook following
→ You need to chase Restaurant owners
→ Not everyone can do this
→ It's not as easy as it sounds mainly if you are a newbie
→ Unrealistic claims
Who's Checkin Socimasters For?

 
---
People who have big following on Facebook and interested in local marketing via Facebook.
Is Checkin Socimasters A Scam?
---
No Checkin Socimasters is not a scam. This is a helpful method to give exposure to the restaurant you promote and they do provide you with helpful training.
Below are the reasons why I am not recommending this product.
Reason 1 – You might have a big following on Facebook but the main thing is they need live nearby the restaurants you are recommending. I doubt there will be very few who live nearby the area where we live.
Reason 2 – You need to chase the restaurant business owners and contact them without their prior permission which might give you a scammer image.
Reason 3 – Nowadays many of the restaurants have their own Facebook business page and have their own promotions on Facebook.
Reason 4 – Compared to paying $147-$297/Month Recurring Payments there are many better options available on advertising their restaurant.
Reason 5 – If anyone purchased the same product from your area obviously he/she will contact the restaurants in your area with the same email (Copy Paste email) with their name. Which will create a bad reputation and affect your credibility.
There is always some red flags involved in using these copy-paste emails.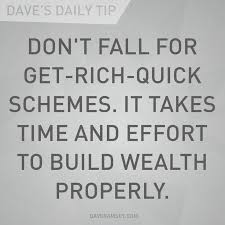 What I Recommend? 
---
If you are serious about making money online and build your own online business I have good news for you. I would like to inform you in order to make money online it will take time and effort.
Instead of depending on restaurant owners and chasing them you can build your own online business in which customers come to you.
I have revealed in more detail about the method which helped me to become a full-time Affiliate Marketer and how YOU too can do it in my FREE Guide.
I want to share what I found so you can build the online business of your dreams too!
"Affiliate Marketing has made Businesses Millions & Ordinary People Millionaires." – Bo Bennett
If you are interested in learning Affiliate Marketing…
Need help with anything I discussed here on What Is Checkin Socimasters? – [Is It Possible To Earn Easy $5K Per Month?]
Not to worry I am here to help you, please feel free to contact me at paul@beyourownbossbyblogging.com or leave your comment here and I will be happy to help you.
Your Friend,
Paul