Everyone is at home, so this should make marketing so much easier, right? Some things are a matter of timing and marketing in this lockdown period is no exception.
It's no use bombarding customers with your products and services. The competition to be placed in front of them is so high that it wouldn't be cost-effective.
Instead, focus on key intervals where you can market to them successfully without competing too hard for ad-space. For all your marketing techniques, there has to be a schedule that doesn't overlap or become stifled by your rivals.
This is an affiliate contributed post. That means that Paul did not write the entire post.
During The Day
---
As you would expect, people who are tired are less likely to interact with ads. Thus, it's clear that low-energy interactive ads during the day are the way to go.
But what times exactly? It seems like 11 am to 2 pm is the ideal time schedule that you should be placing your PPC ads. This is because at 11 am, people are generally more 'there' and awake.
After lunch, they tend to focus on their work and race to the finish line. So, 2 pm is the ideal time to start limiting your PPC ads. This is something that you need to do for all your marketing territories.
If you're advertising in America or Europe, be careful to set your PPC ad release times to the correct time zones so you're in that perfect window for all your customers around the world.
Even Earlier? 
---
In this day and age, consumers are more likely to check their social media feed before their morning coffee. This is quite a remarkable opportunity for businesses as social media websites allow for much greater ad flexibility.
Even during this pandemic, people are working from home. Thus the times will still apply. In fact, it's even earlier as more people are awake sooner than they normally would be.
It's been found out that social media ads should be released from 9 am to 12 pm. This encompasses video ads, PPC and blog content. Customers are more likely to click on your ads during this time as they are more open to absorbing information that could serve them for the rest of the day. 
Into The Afternoon
---
All of these ads can be perceived as 'non-invasive'. You're essentially 'part' of something bigger. Whether it be a webpage or a social media feed, you're not necessarily 'targeting' customers.
However, SMS marketing is a form of direct marketing, the same level as email marketing. Customers are more likely to respond to sms marketing if you send your messages from 12 pm to 6 pm.
Mass text messaging which includes keywords should be scheduled correctly as you're asking for more than a 'yes' or 'no' from the customer.
Work with a specialist in this field to choose a keyword that customers won't forget and won't be too complex to write when they are mentally tired from working all day.
Marketing strategies during this lockdown must adhere to the term 'time is money'. However, it's more about scheduling your strategies for the right time window during the day.
Design your marketing schedule so you incorporate all strategies and make them flow one after the other.
How I Make Money Online? 
---
"Success is a learnable skill. You can learn to succeed at anything." — T. Harv Eker
I strongly believe having your own blog and doing affiliate marketing is the best way to make money online. Also, you can learn about how to drive free traffic to your site without spending any money.
The Greatest gift that extraordinarily successful people have over the average person is their ability to get themselves to TAKE ACTION! – Tony Robbins
I have revealed in more detail about the method which helped me to become a full-time Affiliate Marketer and how YOU too can do it in my FREE Guide.
I want to share what I found so you can build the online business of your dreams too!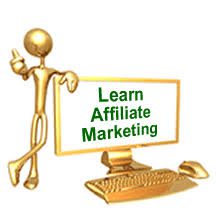 "Affiliate Marketing has made Businesses Millions & Ordinary People Millionaires." – Bo Bennett
If you are interested in learning Affiliate Marketing…
Need help with anything I discussed here on What Does Your Lockdown Marketing Schedule Look Like?
Not to worry, I am here to help you, please feel free to contact me at paul@beyourownbossbyblogging.com or leave your comment here and I will be happy to help you.
Your Friend,