Starting a blog is so easy to do these days that you almost have to think of a reason not to do it. However, if you're thinking of starting a blog, whether for fun or profit, you need to begin with the basics.
The most important thing is what type of blog you want to build, from what topics it covers to whether you will be making any money from it (and how you will be doing so).
If you want to start a blog but you're not sure yet what you want to do with it, you can think about a few different factors that will help you to make your decision.
This is an affiliate contributed post. That means that Paul did not write the entire post.
Think About Blog Style
---
Some blogs are personal blogs, where you might talk about your daily life and your family. Other blogs are business blogs, used to blog for a particular business, or perhaps about a certain industry.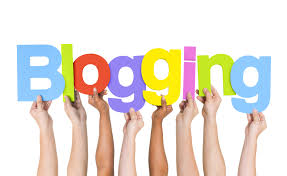 You can also start a blog as a way to make money, with the aim of talking about a particular product or service that you want to promote. This could be anything from a blog that reviews shoes to one that recommends travel vendors.
Your blog might be about a particular interest that you have, such as food and drink or music.
You Can Turn Your Passion into Profits!
You Can Your Interest Into Income!
Considering Profitability
---
Not everyone wants to make money by keeping a blog, but many people want it to help them make a profit in some way. If you want to make money from a blog, you need to think carefully about how you're going to do it.
Before Going Through The Earning You Need To Go Through The Learning!
It could influence what type of blog you want to start. If you decide that you want to make money from affiliate links, you might start a niche website that explores a specific topic relating to the links you want to use.
You could also make money from guest posts, sponsored posts, or from advertising. Your blog can be used to bring in a profit in a few different ways.
Choosing A Niche
---
Another important thing to consider is what niche you're going to settle on. There are many different niches to explore, some of which are more general than others.
If you pick a more general niche, you can publish posts about lots of different topics. However, if you choose something more specific, you might be able to spend more time drilling down into the topics you write about. You will appeal to a more defined and dedicated audience.
It is always advisable to choose your niche based on your interest and passion. So that you won't get bored and you can take your blog to the greater heights.
And you will love what you do by choosing the niche based on your interest and passion.
Content Supply 
---
You should also think about where your content is going to come from. Are you going to write everything yourself, or will you be using other sources for your content?
You might have guest posters, or you might outsource your content to keep your blog running. You should also think about what sort of content might dominate your blog. You might run a photography blog with accompanying text, or perhaps use your blog to share video content.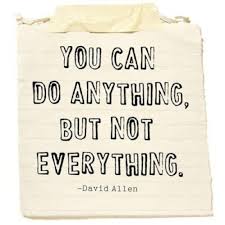 Before you set up a new blog, give some thought to what type of blog it will be. It's best to have a solid plan before launching.
How I Make Money Online? 
---
"Success is a learnable skill. You can learn to succeed at anything." — T. Harv Eker
I strongly believe having your own blog and doing affiliate marketing is the best way to make money online. Also, you can learn about how to drive free traffic to your site without spending any money.
The Greatest gift that extraordinarily successful people have over the average person is their ability to get themselves to TAKE ACTION! – Tony Robbins
I have revealed in more detail about the method which helped me to become a full-time Affiliate Marketer and how YOU too can do it in my FREE Guide.
I want to share what I found so you can build the online business of your dreams too!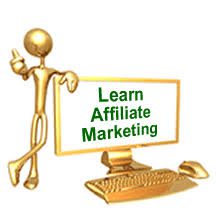 "Affiliate Marketing has made Businesses Millions & Ordinary People Millionaires." – Bo Bennett
If you are interested in learning Affiliate Marketing…
Need help with anything I discussed here on How Do You Decide What Type of Blog to Run?
Not to worry, I am here to help you, please feel free to contact me at paul@beyourownbossbyblogging.com or leave your comment here and I will be happy to help you.
Your Friend,