In this post, "What Are The Best Books For Bloggers?" I am going to discuss the list of must-read books for bloggers (in my opinion).
Importance Of Reading 
---
Below famous quotes on the importance of reading will give you great insights.
The greatest gift is a passion for reading. – Elizabeth Hardwick
Today a reader, tomorrow a leader. – Margaret Fuller
Reading is to the mind what exercise is to the body. – Richard Steele
Reading is important because if you can read, you can learn anything about everything and everything about anything. – Tomie dePaola
The best advice I ever got was that knowledge is power and to keep reading. – David Bailey
Not all readers are leaders, but all leaders are readers. – Harry S Truman
A person who won't read has no advantage over one who can't read. – Mark Twain
Employ your time in improving yourself by other men's writings so that you shall come easily by what others have labored hard for. – Socrates
He that loves reading has everything within his reach. – William Godwin
So I believe you realized the importance of reading. Some of my friends used to tell me they don't like reading books and it means they are not interested in gaining knowledge. As we know knowledge is power.
The Best Books For Bloggers
---
I am not interested in giving any ratings because each book is unique.
Think And Grow Rich – Napoleon Hill

How to Write Copy That Sells – Ray Edwards

Epic Content Marketing – Joe Pulizzi

31 Days To Millionaire Marketing Miracles – Tracy Repchuk
Cashvertising – Drew Eric Whitman
The E-Myth Revisited – Michaek E. GerBer
Scientific Advertising – Claude C. Hopkins
Purple Cow – Seth Godin
How to Win Friends and Influence People – Dale Carnegie
The Magic Of Thinking Big – David J. Schwartz
The Alchemist, by Paolo Coehlo
Unlimited Power – Tony Robbins
The 7 Habits of Highly Effective People, by Steven Covey

The Success Principles – Jack Canfield

The One Minute Manager – Kenneth Blanchard
Awaken the Giant Within – Tony Robbins
Secrets Of The Millionaire Mind – T. Harv Eker
Principles – Ray Dalio
 The 4 Hour Workweek – Timothy Ferriss
Outliers – Malcolm Gladwell
I will update the list whenever I come across a must-read book.
Dear friend next to Bible these are the books which helped me to become my own boss and work from the comfort of my home.
I knew nothing about blogging and making money online. All I did is read the recommended books and now I am a full-time blogger.
I have 50+ books that I need to read.
So dear friend READ READ READ!
If you are interested to learn about making money online from scratch, I can help you.
"The Great End Of Life Is Not Knowledge But Action" – Thomas Henry Huxley
Action is what unites every great success and action is what produces results. Take Action!
My Earnings
---
Often people ask me is it really possible to earn $100+ in a single day. The answer is YES! My Highest Per Day Earning is $175 In Affiliate Marketing. See the proofs below.

Looking for the latest one?
Back To Back Earnings Within A Few Hours…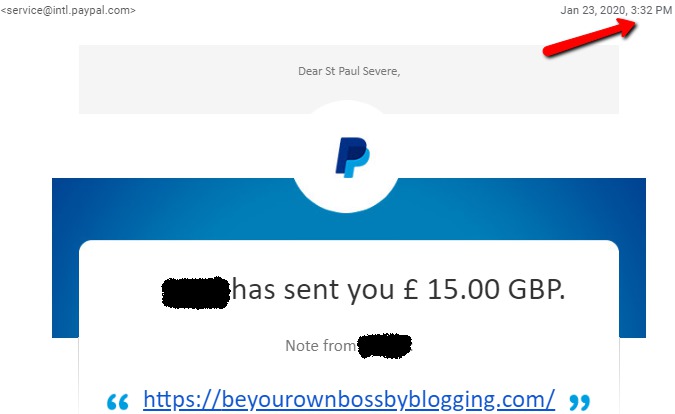 Within a few hours another payout…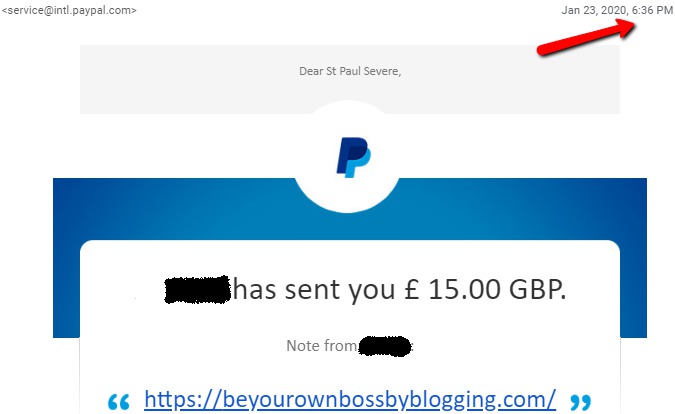 What about recurring income every month?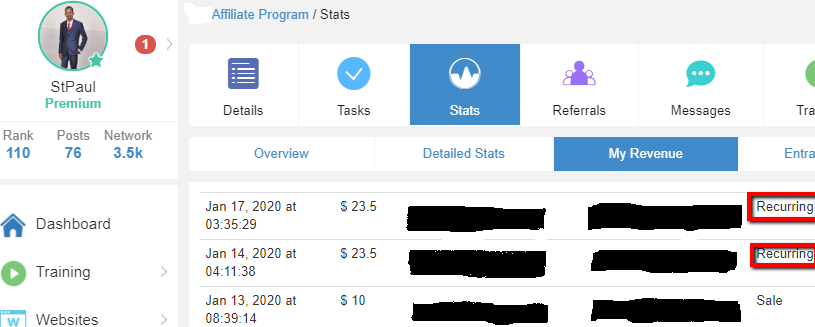 How I Make Money Online? 
---
"Success Is A Learnable Skill. You Can Learn To Succeed At Anything." — T. Harv Eker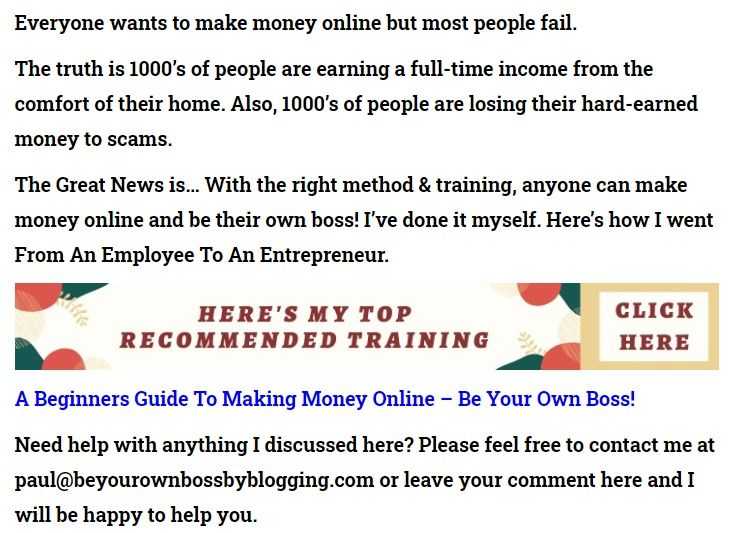 "Affiliate Marketing Has Made Businesses Millions & Ordinary People Millionaires." – Bo Bennett
Are You Interested To Find Out How I Turned From An Employee To An Entrepreneur?

Your Friend,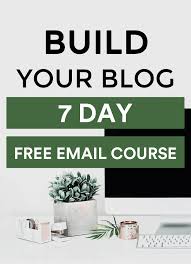 Sign Up To My FREE Make Money Online Email Course…
Learn To Turn Your Passion Into Profits!
Learn To Turn Your Interest Into Income!